50 hour pop-up planned for RAW1251AM's birthday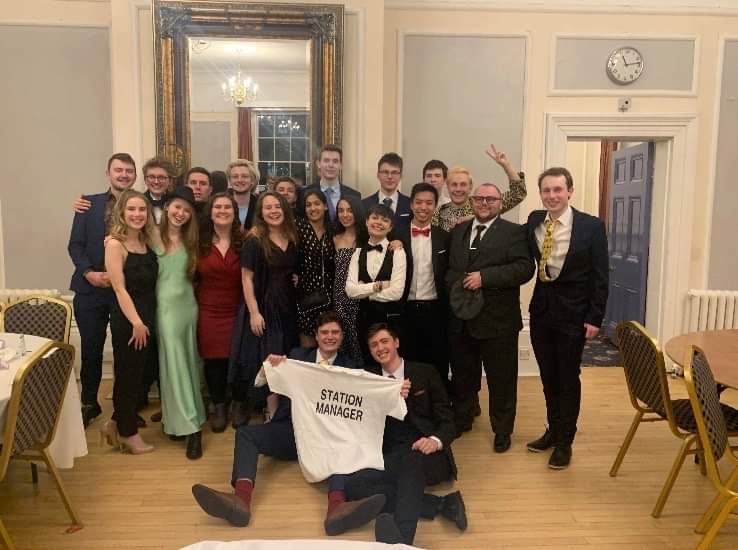 The University of Warwick's student radio station RAW1251AM will launch a pop up station called Retro RAW for its upcoming birthday.
The pop up service will be broadcasting for 50 hours, stretching over three days to celebrate RAW1251AM's 50th anniversary.
The team at RAW wanted to mark the occasion in a way which celebrates the achievements of Warwick students involved with the society past and present.
Former presenters including Timmy Mallet and Paul Sylvester will be part of the schedule.
Ed Farrar, a former student at Warwick and executive committee member of the society expressed: "Radio Warwick has been the heartbeat of Warwick University for half a century. So it felt right to celebrate some of our most notable alumni, and give students new and old a taste of what the station sounded like over the past 50 years.
"Notable alumni featured in the schedule includes Steven Merchant who during an interview reflects on his time at the station: "I have a great fondness for it because of how fundamental it was in spring boarding the rest of my career" as well as children's presenter Timmy Mallet and BBC journalist Ritula Shah who shares her fond memories of the station: "Hanging out in the control room, was a real good social experience."
"Although, a lot has changed since the launch of the station in 1970, evidently what has not is the immersive and positive student experience and platform that the station provides for upcoming journalists and presenters of the future. Furthermore, now more than ever, entertainment which can be enjoyed in the comfort and safety of one's home is so important.
"In a time of our lives which is so uncertain, the team at RAW1251AM will certainly provide unmissable entertainment from "In Conversation with Leona Graham" to "RAW Dance Selector" there is something in there for everyone."
If you would like to tune in make sure to follow RAW1251AM on Twitter where they will be posting the schedule, as well as on their website where you can tune in and join in on their celebrations.
Here's the original URW studio- 'The Shed'. Located next to Rootes D Block. CREDIT: Jake Bernard.