BBC Radio Lincolnshire recreates Home song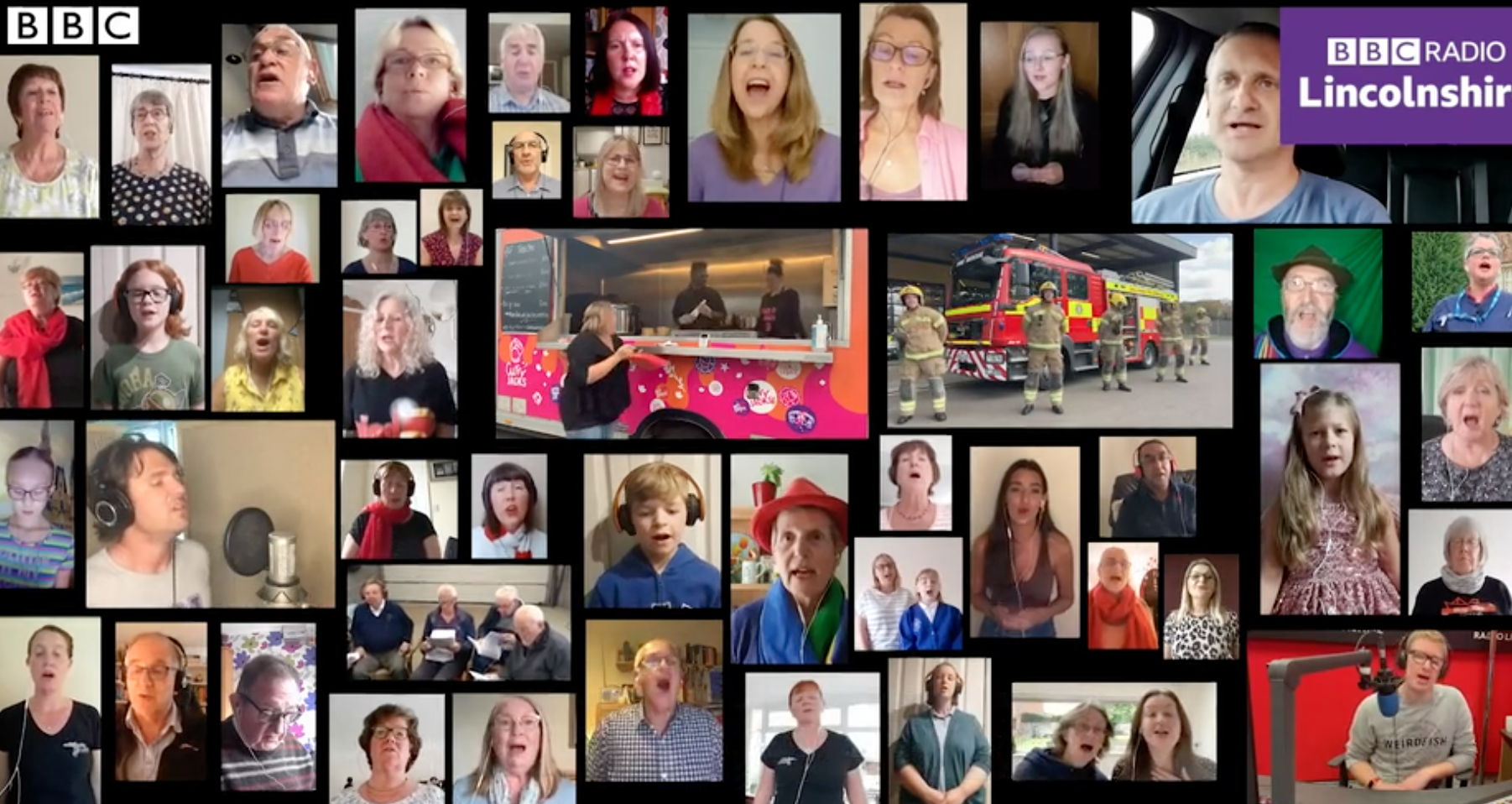 Radio Lincolnshire has created its biggest choir yet to help mark Lincolnshire Day and the station's 40th birthday.
The station is bringing together the BBC Philharmonic Orchestra, Scouting for Girls and more than 100 voices from across the county.
Together, and with help from the charity Up For Arts they have recorded a special version of the Scouting for Girls song 'Home'.
Everyone recorded their part in isolation, but they've been mixed together and combined with Lincolnshire scenes to produce a celebration of the county.
Beth Wells, Senior Project Manager for the BBC Philharmonic said: "It was such a pleasure for BBC Philharmonic to be able to work with Radio Lincolnshire during lockdown.
"We were so inspired by their passion and 'Home' was just the perfect song to bring everyone together in these challenging times."
Roy Stride, lead singer of Scouting for Girls who composed the song said: "We were absolutely honoured that BBC Radio Lincolnshire chose to use our song Home and it's a dream come true to work with the BBC Philharmonic orchestra.
"Home has always been one of the songs I'm most proud of and it's been incredible to hear their orchestration and the good people of Lincolnshire making it their own."
Charlie Partridge, BBC Radio Lincolnshire Managing Editor said: "This is an amazing collaboration between BBC Radio Lincolnshire, the BBC Philharmonic, Scouting for Girls and more than one hundred Lincolnshire voices.
"When you are working with the BBC Philharmonic you are working with some of the best musicians in the world, but Lincolnshire has risen to that challenge and created something truly memorable.
"We are so grateful to the RAF's aerobatic team, the Red Arrows who have also provided us with some exclusive footage. In our 40th year this is a lovely gift to Lincolnshire. We are home."