Christian O'Connell starts Stuff Of Legends podcast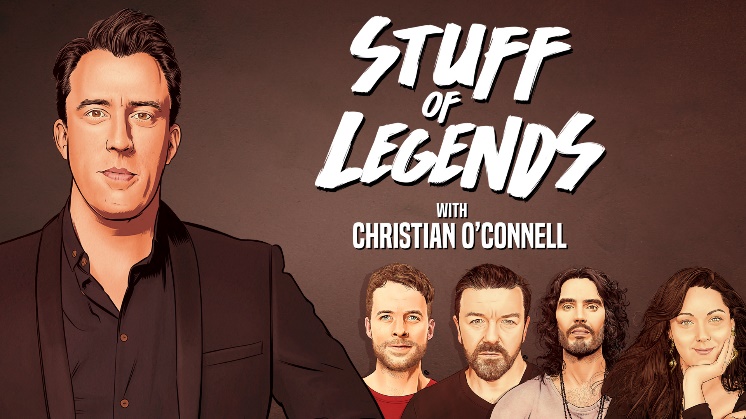 Former Absolute Radio breakfast presenter Christian O'Connell is launching a new podcast for listeners in Australia.
Christian, who hosts Breakfast on GOLD104.3, will also be heard on Sunday evenings with this new pod, across GOLD104.3, WSFM, 97.3FM, Mix102.3 & 96FM.
Stuff Of Legends features "some of the world's funniest and best storytellers with stories you've never heard before".
Celeste Barber, Hamish Blake, Russell Brand, Ricky Gervais, Wil Anderson, and Adam Hills candidly share their three most treasured items with Christian and the stories behind them.
Christian O'Connell said, "I've been thinking about doing something like this for years and the iHeartPodcast Network Australia is the perfect platform to share these stories.
"I think objects contain so much meaning and that's what this podcast is really all about. I invited some of the world's funniest and best story tellers to share three treasured objects from their lives and tell us the stories behind them. Stories they've rarely told and ones we've never heard before."
BRAND NEW SHOW FROM ME!
The Stuff Of Legends

Guests tell me the story of their lives in three objects. I've loved doing these as you find out so much about someone

Episode #1 is a great chat with ⁦@rustyrockets⁩

Herehttps://t.co/40FVgIqQTT#StuffOfLegends pic.twitter.com/03J5rWtEDp

— Christian O'Connell (@OC) October 11, 2020