How to listen to UK radio when you're abroad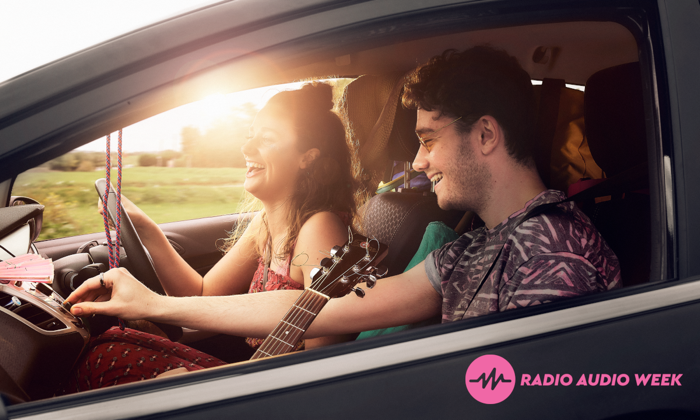 With the news that TuneIn has blocked most international radio stations, we provide an alternative way to listen to radio abroad.
You can usually listen online via other methods but sometimes stations can be geo-blocked at source for a number of reasons.
Many websites, radio stations, and streaming platforms use geo-blocking to control how far their content gets shared.
There could be several reasons why certain content is blocked in your region, including expired distribution licenses, government policies, or strict internet censorship laws like the ones in China. Most frequently, geo-blocked content includes sports events, online streams, gaming sites and features, as well as radio stations.
Luckily, there is a way to access blocked streaming platforms, radio stations, sites and videos regardless of your location by using a virtual private network.
Listening to the radio might be a part of your morning routine, or it could simply help you focus when getting your work done. There is no reason why this habit should change during your international travels. If you find yourself at a location that does not provide access to the UK radio stations, worry not! Here's how you can listen to the UK radio anywhere.
All you're going to need is a reliable VPN service with servers located within the country. The virtual private network will help you access restricted content by switching your physical location with the location of the server of your choice.
For example, if you are trying to access the UK radio, look for a VPN UK-based server to connect to. Once you establish the connection, the VPN will route all your data and traffic through an encrypted tunnel. Not only will you be able to access content available in the UK, but you will also enjoy other benefits, including security and online privacy.
Even though this might sound complex, if you've never used a virtual private network before, there is no need to be concerned. These services are very simple and most of them have highly intuitive and user-friendly platforms you can rely on. Therefore, you don't have to be tech-savvy to understand how VPN runs. As long as you choose a reliable service provider, a few easy clicks will be the only thing standing between you and your favorite UK radio stations. It is also worth mentioning some other techniques you can use to bypass geographical restrictions. These include using proxy servers and/or Tor browsers.
A Proxy server acts like a middleman between you and the website/source you wish to access. When activating a proxy, all your traffic will go through that server before reaching the final destination, which allows for slight manipulation of data to enable geo-restricted content.
The Onion Router or Tor is another simple solution that connects you to a random server and makes all your data and traffic anonymous. Tor encrypts the data, including the IP address. But the problem is that you can't choose the country to connect to. All these options have their pros and cons, although VPN remains the simplest and most reliable solution.
If you're planning an upcoming trip or looking for a last-minute solution to unlocking geographically restricted radio content, we're glad we can help! There is no need to miss out on any of your favorite content while traveling, regardless of the locations you're going to. As long as you have a reputable VPN service to rely on, geo-blocking will be a thing of the past.