Radio TechCon launches two new bursary schemes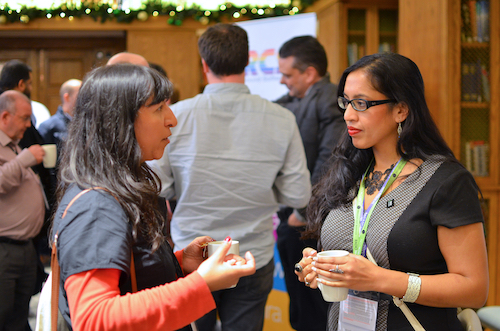 Two bursary schemes have been launched for this year's audio and radio industry technology event Radio TechCon.
They aim to make the event accessible to all and encourages attendance from people from under-represented parts of the industry.
The Organisation Bursary supports grass-roots organisations in the industry. Three tickets each have been given to the Community Media Association, Student Radio Association and Sound Women Network, to award to their members as they wish.
The Individual Bursary is open for anyone who feels under-represented in broadcast engineering, or who is facing a financial barrier to attending the event.
Ten bursary places are available in total and applicants are asked to explain how attending Radio TechCon will benefit them and their career, and how they will share the knowledge gained with others to give back to the sector.
The Radio TechCon bursary schemes have been made possible thanks to the generosity of Lead Bursary Sponsor Cleanfeed, and Bauer Media, Wireless, Togglebit, Ann Charles Media, Clockhouse Media and two anonymous donors.
Aradhna Tayal, from organisers TBC Media Ltd., says, "Calling for a fully accessible, diverse and inclusive industry runs through the ethos of Radio TechCon and we work hard to make sure that the event meets these aims. This year in particular has been tough on the industry and many of us are struggling.
"Being able to come together as a community to celebrate and support each other is all the more important during difficult times. Technology and engineers keep us on air and these bursaries will help to recognise their contributions across the whole sector as well as champion a diverse and robust future.
"We are proud that 10% of our places will go to bursary recipients, thanks to the generous support of our sponsors."
Also announced today are some additional speakers and sessions:
Act your age, not your carbon footprint size… BBC Research & Development's Chloe Fletcher pitches the radio distribution platforms against each other to find out which is the most resource-hungry
Supporting the future of our industry… Find out more about the Multitrack Audio fellowships and how you can help
How to design the best experiences for your audiences on smart speakers
The story of BBC Wales's new headquarters in Cardiff