Audio Production Awards 2020 winners announced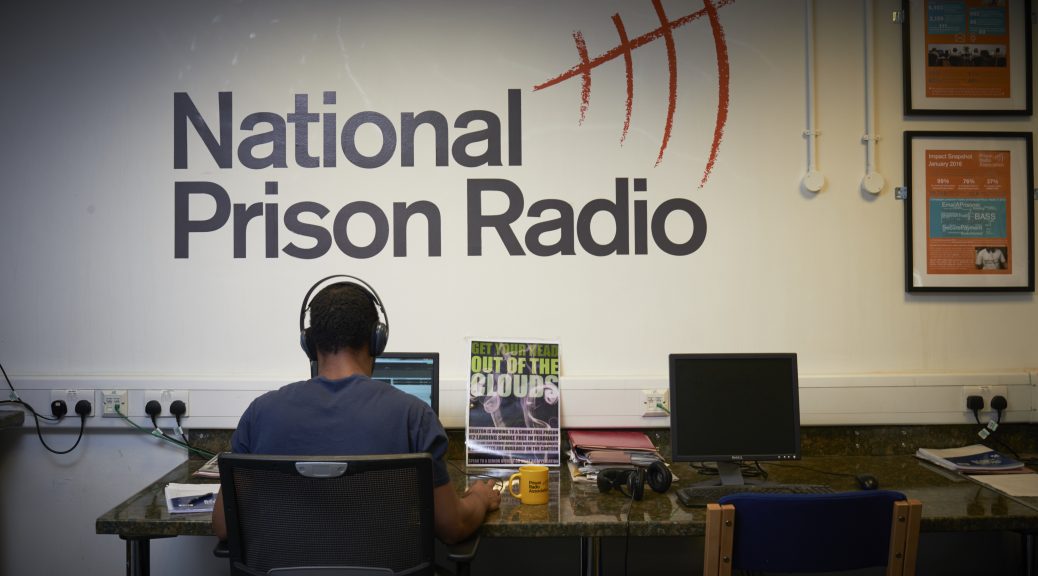 The winners for the Audio Production Awards 2020 have been announced during an online ceremony hosted by Jeremy Vine and Snoochie Shy.
It was a good night for George the Poet and producer Benbrick as they collectively won four Gold awards for 'Have you heard George's Podcast?'
This included Benbrick winning 'Best Arts Producer' with the judges saying: "We were simply blown away by the originality of this audio. It mixed amazing topics with a unique soundscape, and was outstandingly creative".
Elsewhere BBC Radio 6 Music's Lauren Laverne won Gold for 'Best Presenter – Music'. Mark Kermode won Silver in that category for his Scala Radio show, while Radio 1Xtra's Snoochie Shy, who co-hosted the APAs with Jeremy Vine, picked up the Bronze award.
Gordon Lundy won 'Best Station Producer' for the Audio Content Fund-financed 'Absolute Radio 40s', specially produced to mark the 75th anniversary of VE day.
The 'Lifetime Achievement Award went to Annie Nightingale, in recognition of her 50-year career at BBC Radio 1, where she remains on air with 1Xtra.
And the special Gold Award went to the online radio station No Signal, which champions the many different forms of black music, including scheduling 'clashes' between different DJs, some of which had over 200,000 listeners.
The Gethin Thomas Comedy Award Gold was presented to Jon Holmes/Unusual for 'The Skewer', with the judges saying that "Along with impressive creativity, this entry embraced diversity in an impressive way, involving new first time writers and creators."
AudioUK Chair Kellie While said: "I'd like to offer my congratulations to all the winners and nominees. We're so pleased at how this event was able to continue during the lockdown period in England, and it was a great night. The APAs team put together a really fun event and it was great to reward people's hard work in our sector over the last year."
The new Life in Lockdown Award, which recognises innovative and/or creative production during the COVID-19 restrictions, went to Aoife Allen and 'Brixton Got Talent'. Made at HMP Brixton by Prison Radio in May, Brixton's Got Talent featured inmates at HMP Brixton performing rap, song & poetry.
The prestigious 'Production Company of the Year' Award went to The Prison Radio Association – which aims to contribute to a reduction in reoffending using the power of radio – also won three Golds, including, and New Voice award for Anthony Olanipekun.
Audio Production Awards 2020 – Full list of Winners and Nominees
Best Arts Producer
Winners
Benbrick – 'Have You Heard George's Podcast?', Benbrick Music / George The Poet Ltd – Gold
Steven Rajam – Freelance – Silver
Anishka Sharma – Whistledown Productions – Bronze
Also Nominated
Claire Crofton – Freelance
Cathy FitzGerald – White Stiletto Productions
Victoria Ferran – Just Radio Ltd
Best Music Producer
Winners
Victoria Ferran – Just Radio Ltd – Gold
Jesse Howard – Somethin' Else – Silver
Emma Louise Amanshia – '1Xtra Rap Show', BBC – Bronze
Also Nominated
Rich Attley – TBI Media
Benbrick – 'Have You Heard George's Podcast?', Benbrick Music / George The Poet Ltd
Nathan Goodman – We Are Grape
Best News and Current Affairs Producer
Winners
Tim Johns – BBC Audio – Gold
Josh Kelly – 'Today in Focus', The Guardian – Silver
Asya Fouks – 'Stories of our Times', The Times – Bronze
Also Nominated
Jessica Beck – 'World At One', BBC Radio 4
Robert Nicholson – Whistledown Productions
James Shield – The Times & The Sunday Times
Best Sports Producer
Winners
Ed Morrish – Freelance – Gold
Steve Hankey – Whistledown Productions – Silver
Abi Paterson – Muddy Knees Media – Bronze
Also Nominated
Megan Hill-Smith – Mags Creative
Ben Mundy – BBC Newsbeat
Best Presenter – Speech
Winners
George The Poet – 'Have You Heard George's Podcast?', Benbrick Music / George The Poet Ltd' – Gold
Laura Whitmore – TBI Media – Silver
Anushka Asthana – 'Today in Focus', The Guardian – Bronze
Also Nominated
Hilary Ineomo-Marcus – Prison Radio Association – Highly Commended
Elis James & John Robins – Audio Always
Elinor Hamilton – 'Tales from the Tannoy', Tadah Media
Audio Performer of the Year
Winners
Ciaran Hinds – 'Imaginary Fred', HarperCollins Publishers – Gold
Carl Prekopp – 'The Little Match Girl', Almost Tangible – Silver
Cherylee Houston – 'Tinsel Girl', Penguin Random House – Bronze
Also Nominated
Nathan Osgood – HarperCollins Publishers – Highly Commended
Kristin Atherton – 'Howls Moving Castle', HarperCollins Publishers
Glenda Jackson – 'Blood, Sex & Money', BBC Audio (Penguin Random House)
Yuriri Naka – 'The Phonebox at the Edge of the World', Bonnier Books UK
Best Live Event/Outside Broadcast Producer
Winners
Jenny Eells and Kat Harbourne – 'The Naked Podcast', BBC Radio Sheffield – Gold
Trevor Dann – 'Virtual Strawberry Fair', Cambridge 105 Radio – Silver
Ben Walker – 'Dermot's Saturday Breakfast Festival Season', Ora Et Labora – Bronze
Also Nominated
Mark Carter – 'Surrey Day 2020', BBC Radio Surrey
Best Podcast Producer *Sponsored by Acast*
Winners
Benbrick – 'Have You Heard George's Podcast?', Benbrick Music / George The Poet Ltd – Gold
Cherry Wilson & Duncan Middleton – 'The Story of Joy Morgan' – BBC Newsbeat – Silver
Rayhan Rahman – 'Brown Girls Do It Too', BBC Asian Network – Bronze
Also Nominated
Kat Harbourne – 'The Naked Podcast', BBC Radio Sheffield
Max O'Brien – 'The Bellingcat Podcast', Novel
Anishka Sharma – Whistledown Productions
Gold Award
Presented to:
No Signal
Best Drama Producer
Winners
Celia De Wolff – Pier Productions Ltd – Gold
Ben Walker – Storyglass – Silver
Roshan Singh – 'Temujin: An Audio Drama' – Bronze
Best Factual Producer *Sponsored by Audio Content Fund*
Winners
Max O'Brien – 'The Bellingcat Podcast', Novel – Gold
Peter Sale – Freelance – Silver
Cherry Wilson & Duncan Middleton – 'The Story of Joy Morgan' – BBC Newsbeat – Bronze
Also Nominated
Jessica Beck – 'World At One', BBC Radio 4
Dan Hardoon – Whistledown
Emma Weatherill – 'Nut Jobs', Audible Originals
Best New Producer
Winners
Emma Barnaby – Whistledown Productions – Gold
Bridey Addison-Child – Transmission Roundhouse – Silver
Thomas Curry – Novel – Bronze
Also Nominated
Louisa Adams – Prison Radio Association 
Jessica Beck – 'World at One', BBC Radio 4
Courtney Yusuf – The Guardian
Best Sound Designer
Winners
Benbrick – 'Have You Heard George's Podcast?', Benbrick Music / George The Poet Ltd  – Gold
Eloise Whitmore – 'Tunnel 29', Naked Productions – Silver
Jon Holmes & Tony Churnside – The Skewer, Unusual – Bronze
Also Nominated
Steve Bond – Freelance
Rich Evans – Syncbox Post
Mark Pittam – TBI Media
Grassroots Production Award
Winners
Prison Radio Association – Gold
Vent Podcasts – Silver
The Log Books – Bronze
Also Nominated
Gusman Productions
Multitrack
New Writing North
Lifetime Achievement Award
Presented to:
Annie Nightingale
New Voice Award
Winners
Anthony Olanipekun – Prison Radio Association – Gold
Izzy Lee-Poulton – Transmission Roundhouse – Silver
Jacob Hawley – BBC Studios – Bronze
Also Nominated
Brenda Birungi – Prison Radio Association
Jordan Dunbar – BBC Radio
Elinor Hamilton – 'Tales from the Tannoy', Tadah Media
Life in Lockdown
Winners
Aoife Allen – 'Brixton's Got Talent', HMP Brixton – Gold
Ben Green & Abi Paterson – 'Homeschool History', Muddy Knees Media – Silver 
Reduced Listening – 'Lockdown Theatre Festival' – Bronze
Also Nominated
Izzy Lee-Poulton & Bridey Addison-Child – 'When Someone Great Is Gone', Transmission Roundhouse – Highly Commended
Cathy FitzGerald – 'Life on Lockdown', White Stiletto Productions
TBI Media & Absolute Radio – 'Absolute Radio 40s'
Best Presenter – Music
Winners
Lauren Laverne – BBC Radio 6 Music – Gold
Mark Kermode – Scala Radio – Silver
Snoochie Shy – TBI Media – Bronze
Also Nominated
Guy Bellamy – Great Music Stories Radio
Brad Paisley – TBI Media
Best Station Sound Producer
Winners
Gordon Lundy – Absolute Radio 40s – Gold 
Chris Nicoll – WIZZFX – Silver
Mark Jeeves – Scala Radio – Bronze
Also Nominated
Ali Rezakhani – BBC Sounds
Adam Venton – Little Monster Media
Sam Wickens – BBC
Best Audiobook/Readings Producer
Winners
Lily Ridett – RNIB/Freelance – Gold
Roy McMillan – Penguin Random House – Silver
Tanya Hougham – HarperCollins Publishers – Bronze
Also Nominated
Ali Rezakhani – BBC Sounds
Eilidh McCreadie – BBC Scotland
Best Entertainment Producer
Winners
Geoff Jein – TBI Media – Gold
Jacob Rickard – BBC Audio for BBC Radio 1 – Silver
Gareth Evans – 'Pop Detectives',  EighteenSixty – Bronze
Also Nominated
Laurence Bassett – Somethin' Else 
Katie Boden – Somethin' Else
Adem Waterman – Absolute Radio
Gethin Thomas Award for Best Comedy Producer
Winners
Jon Holmes – 'The Skewer', Unusual – Gold
Adnan Ahmed – BBC Studios Audio – Silver
Ed Morrish – Freelance – Bronze
Also Nominated
Marc McElroy – 'What Happens In Ulster', BBC Radio Ulster
Simon Nicholls – Freelance
Ben Walker – Fuzz Productions / Storyglass
Production Company of the Year
Winners
Prison Radio Association – Gold
Whistledown Productions – Silver
TBI Media – Bronze
Also Nominated
Fresh Air Productions
Listen Entertainment
Mags Creative