Community Radio Awards 2020 shortlist revealed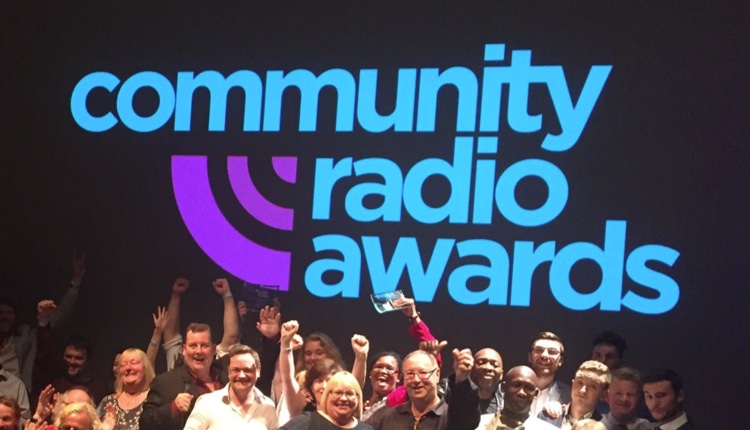 The shortlist for the 2020 Community Radio Awards has been revealed as the event attracts over 460 entries from 90 stations.
Awards chair Martin Steers said: "This year has been a challenge for the sector, with studio lockdowns, loss of income and cancelled events. However, community radio stations have responded by stepping up engagement with their local communities, with more programming and innovative presenters across the country broadcasting from home.
"We are excited to announce that this year's awards have more entries than ever before. The quality of the entries continues to grow, and the judges are always blown away by the output, engagement, entertainment, and social gain that the sector produces.
"It is clear to see from this, that passionate presenters, volunteers, and staff are really there for their audiences. These local radio stations are truly at the heart of their communities."
The awards ceremony is taking place online from 7pm on December 12th.
Community Development Project of the Year
The #Lovebus – Andover Radio
Occupy The Airwaves: 2020 – PhonicFM
The Radio Plus Community Advent Calendar 2019 – Radio Plus
A Space to Speak Your Mind – Source FM
The Vectis Radio 4Ps Radio Training School – Vectis Radio
Station of the Year
Bro Radio
Express FM
MônFM
Pride Radio
Raidió Fáilte
Female Presenter of the Year
Fiona McNeill – Dunoon Community Radio
Gemma-Leigh James (Gemza) – Marlow FM
Priya Matharu – Switch Radio
Pippa Sawyer – Wycombe Sound
Julie Donaldson – Zetland FM
Male Presenter of the Year
Luis Wyatt – Andover Radio
Chris Kaye – BFBS Catterick
Tom Lamb – Erewash Sound
Lee Roe – Ribble FM
Rob L'Esperance – Wycombe Sound
Community Show of the Year
Radio: Impact! – Cambridge 105 Radio
VE Day Party – Gateway 97.8
Trevor Blackman Now – Maritime Radio
The For Women By Women Show – Vectis Radio
The Vectis Radio 4Ps Training School Documentary – Vectis Radio
Live Event or Outside Broadcast of the Year
Virtual Strawberry Fair – Cambridge 105 Radio
Memories Bus – Gateway 97.8
Northern Pride Festival 2019 – Pride Radio
Day trip for elderly people – Radio Verulam
Surrey Fire And Rescue Service Open Day – Susy Radio
Entertainment Show of the Year
Coffee and Tea – Gateway 97.8
Drive with Emma Millen – Spark
Vibe Breakfast – Vibe 107.6 FM
Morning Plus with Ollie Darvill – Erewash Sound
Amelia Slaughter – Marlow FM
Speech & Journalism of the Year
When a community rallies round – after the radio station broke the story – Black Cat Radio
Community rallies round as cemetery memorial is vandalised – Black Cat Radio
Basildon Question Time – Gateway 97.8
Meet The Smugglers – Radio LaB 97.1fm
He's Just A Cleaner – Spark
Arts & Creative Radio of the Year
Virtual Strawberry Fair – Cambridge 105 Radio
The Luncarty Lockdown – Heartland FM
A Fete Worse Than Death – Somer Valley FM
David Jay's Remembrance Sunday programme – Susy Radio
Mulch – A Tale of Allotment Folk (Soap Opera) – Warminster Community Radio
Specialist Music Show of the Year
Country In My Veins – Ali Donowho – Alive Radio
It's Showtime with Ryan & Jodana – Bro Radio
Community Keyboards with Ian Wolstenholme – Oldham Community Radio
The Vintage Show with Liz Catlow – Ribble FM
Priya Matharu – Switch Radio
Sports Show of the Year
Richard Wyeth – Sports Show – BFBS Aldershot
Bro Radio's Saturday Sport – Bro Radio
NLive Sports Show – NLive Radio
Verulam Sport – Radio Verulam
Switch Radio Sport – Switch Radio
Volunteer of the Year
Kevin Rennie – Alive Radio
Stephen Spencer – Ipswich Community Radio
Alex Airnes – K107fm
Steve Fox – Red Kite Radio
Kelvin Currie – Vectis Radio
Young Person of the Year (under 25)
Luis Wyatt – Andover Radio
Johnny Jenkins – Gateway 97.8
Yanis Kerampran – Ipswich Community Radio
Lucy Ashburner – Marlow FM
Jake Hunter – Radio Ninesprings
Sage Person (Over 60)
Moz Walsh – ALLFM
Liz Mullen – BFBS Colchester
Tony Barnfield – Cambridge 105 Radio
Rob Bayly – Somer Valley FM
Paul Blitz – Winchester Radio
Newcomer (new to radio in last 12 months)
Claire Hamilton – Drystone Radio
Angie B – Marlow FM
Kate Walker – Red Kite Radio
Isabel Ellis – Ribble FM
Benjy Potter – Vibe 107.6 FM
Innovation Award
Live under lockdown! – Cambridge 105 Radio
We created the board game, called 'Our Time and Place…Halifax' – Phoenix Fm
COBS – A Complete Outside Broadcast System – Radio Verulam
Switch Radio's News Hub – Switch Radio
The Vectis Radio 4ps Vectis Radio Training School – Vectis Radio
Podcast
RAINBOW DADS – Stories of Gay and Bi Dads – Chelmsford Community Radio
Primrose and Terry: in the shed – Radio LaB 97.1FM
FEM2020 – Spark
LockDown Reflections – Ujima Radio
Kids in Quarantine Podcast – Chelmsford Community Radio
Digital or RSL Station Of The Year
Maidstone Radio
Ocean Youth
Radio Ysbyty Gwynedd
Riverside Radio
Swansbrook Radio
Special Coverage: 2019 General Elections Coverage
Election Coverage 2019 #BrumVotes – Switch Radio
All Out Election – Gateway 97.8
The South West Wiltshire Interviews – Warminster Community Radio
General Election Coverage – Wycombe Sound
General Election Hustings – Bro Radio