Facebook and NASA speakers planned for tech event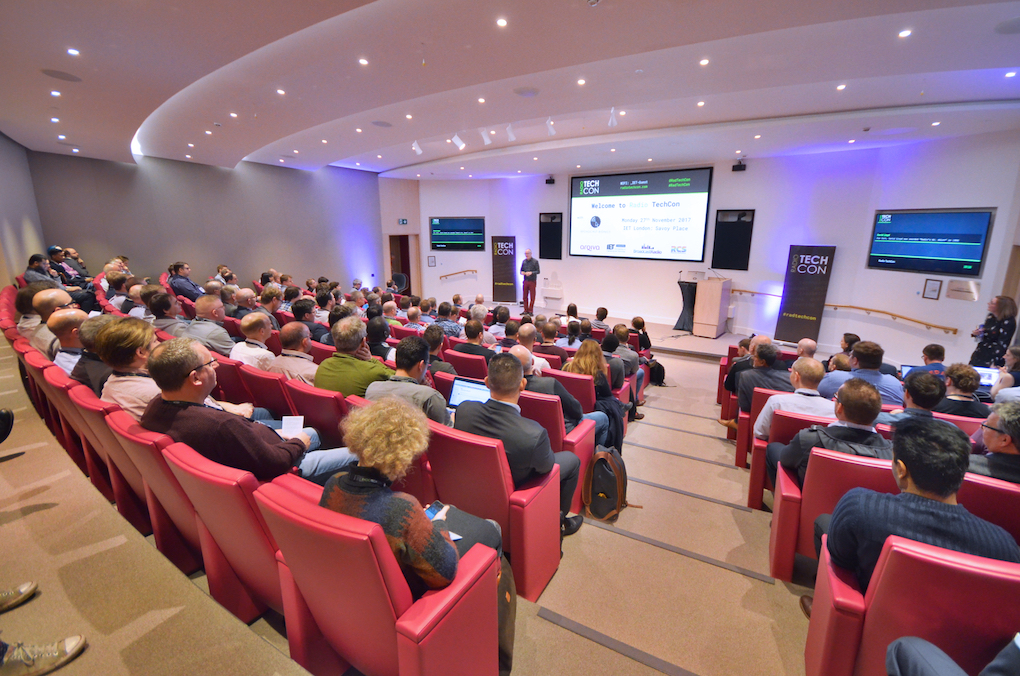 RadioTechCon will feature speakers from Facebook, NASA and The Infinite Monkey Cage this year when it takes place online at Monday 30th November.
Delegates will learn how Facebook creates sound for Virtual Reality, discover the ins and outs of going Freelance, hear from the IET's new president, Danielle George on the future of engineering and go behind-the-scenes of the BBC's new headquarters in Cardiff.
Robin Ince from The Infinite Monkey Cage and Matt Page will explain how the BBC developed two new software systems to enable remote audience recording.
And at the end of the day, the audience will cross live to Houston, Texas, where Alexandria Perryman will reveal how NASA does sound …in space.
Ann Charles, from organisers TBC Media Ltd., says: "Engineering and technology are the most creative areas of radio, and we are so excited by this year's Radio TechCon lineup.
"We can't meet in person, but being online means we are able to share the work of international speakers more easily. This will be an interactive online event – no staring passively at a screen all day – and we hope to welcome as many people who love radio and technology to our virtual conference room as possible!"
Delegates will be able to meet and video chat with each other during the breaks, as well as visiting virtual rooms to meet the event's sponsors and learn about the latest technology innovations.
The full session line up is as follows:
The Future of Engineering – Celebrating the IET's 150th birthday
Watt now? Watt If? – Which transmission platform is best for the planet?
Audio DNA – How to make different Next Generation Audio tools work together.
Times Radio: Plandemic B – Launching a new national network in the midst of a global crisis.
The Internet Monkey Cage – How the BBC developed new software to keep audience interaction a part of their shows.
Freelance Your Future – Thinking about making the leap to Freelance life? This session is for you.
LUFFing Your Workflow – How to use EBU R 128 in real life.
VIP Voice Control – How to create the best experiences on smart speakers.
DAraBic – Making Arabic script work on DAB and DRM radio displays.
Hey Beeb! – Why the BBC's smart speaker technology needs to understand broad Yorkshire.
Don't Mux It Up – How to avoid common Mux mistakes – and how to spot them.
Pencadlys BBC Cymru – What it's like to work on massive infrastructure projects.
Multitrack – How technology teams can support the Multitrack Audio Fellowship scheme.
A Face(book) for Radio – VR sound – Caleb Epps from Facebook explains how VR audio technology can be used in wider audio engineering work.
It Is Rocket Science – Alexandria Perryman from NASA on the challenges of working with talent in the middle of Space.
There'll Be A Quiz At The End – A fun way to reflect on the day – with prizes!
Virtual networking and bar – where engineers hang out.
Radio TechCon attendees will also benefit from Continuing Professional Development (CPD) certification, accredited by the IET.
More details at radiotechcon.com