Hits Radio backs Christmas Eve Jingle campaign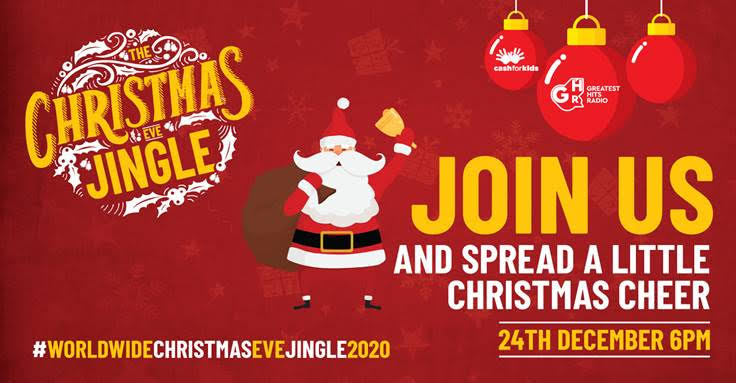 A local festive campaign started in North Yorkshire has partnered with the Hits Radio Brand Network to increase its reach across the UK.
The Christmas Eve Jingle campaign encourages communities to gather on their doorsteps and ring bells at 6pm for two minutes on Christmas Eve – taking inspiration from the 'Clap for Carers' initiative.
Bauer stations will promote the campaign through countdown updates on the network, and local news segments featuring updates from organisers and listeners preparing for their event.
The stations are also making thousands of jingle bells available to purchase for anyone looking to take part. Priced at just £5 and available on the Greatest Hits Radio website all profits from the bells will go towards their official charity Cash for Kids, whose mission is to respond to the needs of disadvantaged children and young people in our communities.
The sale of jingle bells will help raise a potential £30,000 for children living in poverty, and profits from any bells will go directly to the charity's Mission Christmas campaign, which gifts young people Christmas presents who may otherwise go without.
Christmas Eve Jingle organiser Mary Beggs-Reid said: "We are so thrilled to have the support of the Hits Radio Brand Network in helping reach as many people as possible for the Christmas Eve Jingle. We can't wait to bring hope, magic and the spirit of Christmas to communities across the country."
Group Managing Director for the Hits Radio Brand Network, Graham Bryce said "We saw the amazing efforts of the organisers in putting the Christmas Eve Jingle initiative together, and we wanted to support them however we could. Community is at the core of Greatest Hits Radio and we're privileged to have the ability and reach to take what started as local campaign and share it widely to get the attention it deserves."