Radio Bath gets ready to launch on DAB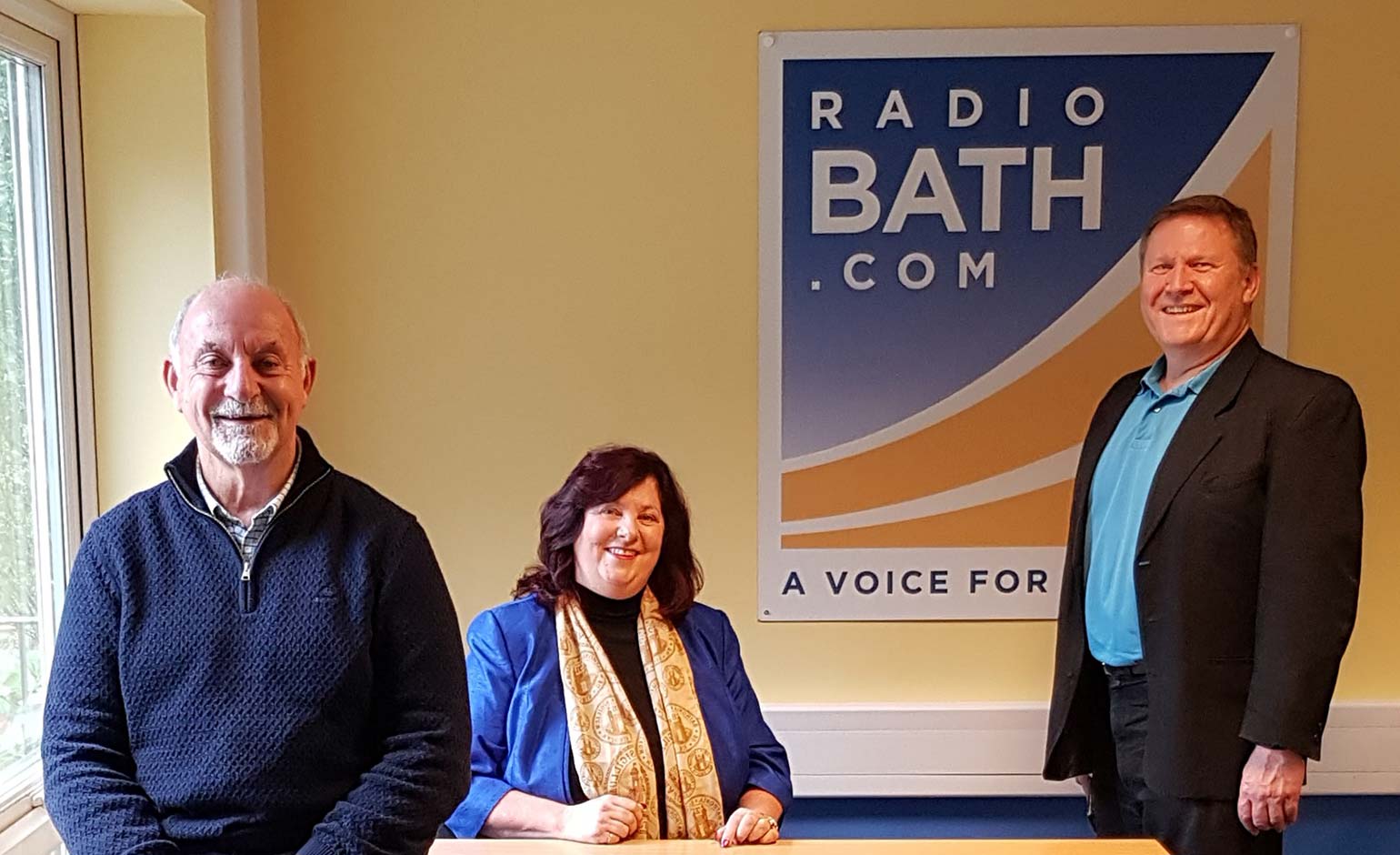 A new radio station for Bath is launching on November 5th via DAB with former Arqiva and kmfm executive Steve Fountain on the Board.
He's teamed up with local businesswoman Loraine Morgan-Brinkhurst MBE and former British diplomat Simon McNeill-Ritchie to create the new service.
Radio Bath's ambition is to give the people of Bath a voice to speak among themselves and to the wider world, as well as to provide a stage for the city and the many talented individuals who live in the city.
Run entirely by volunteers, Radio Bath is in the process of becoming a charity, has social purpose at its core, and intends to return any surpluses from income to community projects.
Managing Director, Simon McNeill-Ritchie said: "During this difficult time for many local people, we will serve communities in Bath and West Wiltshire, by providing vital information, entertainment with great music and guests, and education programmes to give access to radio for young people.
"We are a Community Profit Organisation, which means we will return any surpluses we make to local good causes."
Former GWR presenter Steve Fountain is the Programme Director. He said: "The local media landscape has changed so much over the last two years, with many commercial stations withdrawing from cities and towns entirely.
"Bath has been without a full-time radio station representing local views and news for nearly a decade.
"We want to fill a much-needed gap with a schedule of local information, news, entertainment and community interest interviews.
"We're really looking forward to hearing from people from across our patch."