Susie Mathis joins Wythenshawe FM community radio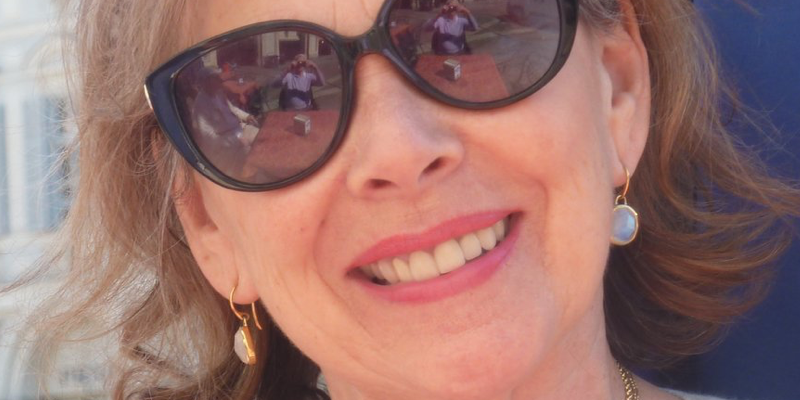 Former BBC Radio Manchester and Piccadilly Radio presenter Susie Mathis is joining community station Wythenshawe FM.
Susie will host a new Friday lunchtime show called "That Friday Feeling with Susie" from 12 till 2pm starting Friday 4th December. She made the surprise announcement on Wythenshawe FM during an interview on "The Buzz Show" with Colin Owen and Chris Paul just after 11am today.
"It started out that I needed to do something as a volunteer, I'm bored stiff as Covid has side-lined so many of us in the events and entertainments industries," Susie said.
"It will be great to connect once again across the local community in Wythenshawe, South Manchester beyond and I am really looking forward to it."
Susie plans to bring back "magic minutes with Susie" in the show, which will be pre-recorded for the time being as the studio is currently closed due to covid restrictions.
Colin Owen, Board member at WFM and Head of Programming said: "It's fantastic news that Susie wants to join us at WFM she is such a professional, has wealth of talent and expertise she brings to inspire our volunteers and listeners in Wythenshawe and beyond.
"I know our award-winning volunteers will be delighted to hear the news. Our long-serving charity chair and radio volunteer Kath Forden will be welcoming Susie to the station on air."
Chris Paul, acting Chief Executive added: "2020 has been a tough year for everyone at WFM, dealing with the deadly Covid virus, not least for our volunteers.
"They have resolutely continued their community service without a blink or a winge; through 50 hours a week of pre-recorded shows, bringing Wythenshawe people entertainment, health and happiness, and vital up to date information, and the full 24/7 music, news and features.
"I am sure Susie's inspiring involvement will help us all build back stronger and give us a springboard to resume live broadcasting with a spring in our step when it is safe to do so."
Susie has enjoyed a successful and wholly unconventional career ranging from West End theatre and the world of music to radio broadcasting, event management and charity foundations. From fronting the first-ever girl pop group in the sixties to being the first woman to host a daytime radio show in the late seventies at Manchester's Piccadilly Radio.
Wythenshawe FM is currently sponsored by Wythenshawe Forum Trust, Wythenshawe Community Housing Group and in our current Health and Happiness campaigns by the NHS Local Care Organisation
Wythenshawe FM volunteers won recognition from the Queen's Award for Voluntary Service – equivalent to an MBE for charities – and also from Dr Eamonn O'Neal DL ,High Sheriff of Greater Manchester's Volunteer Recognition Scheme.