BBC Radio 1 names 33 Christmas guest presenters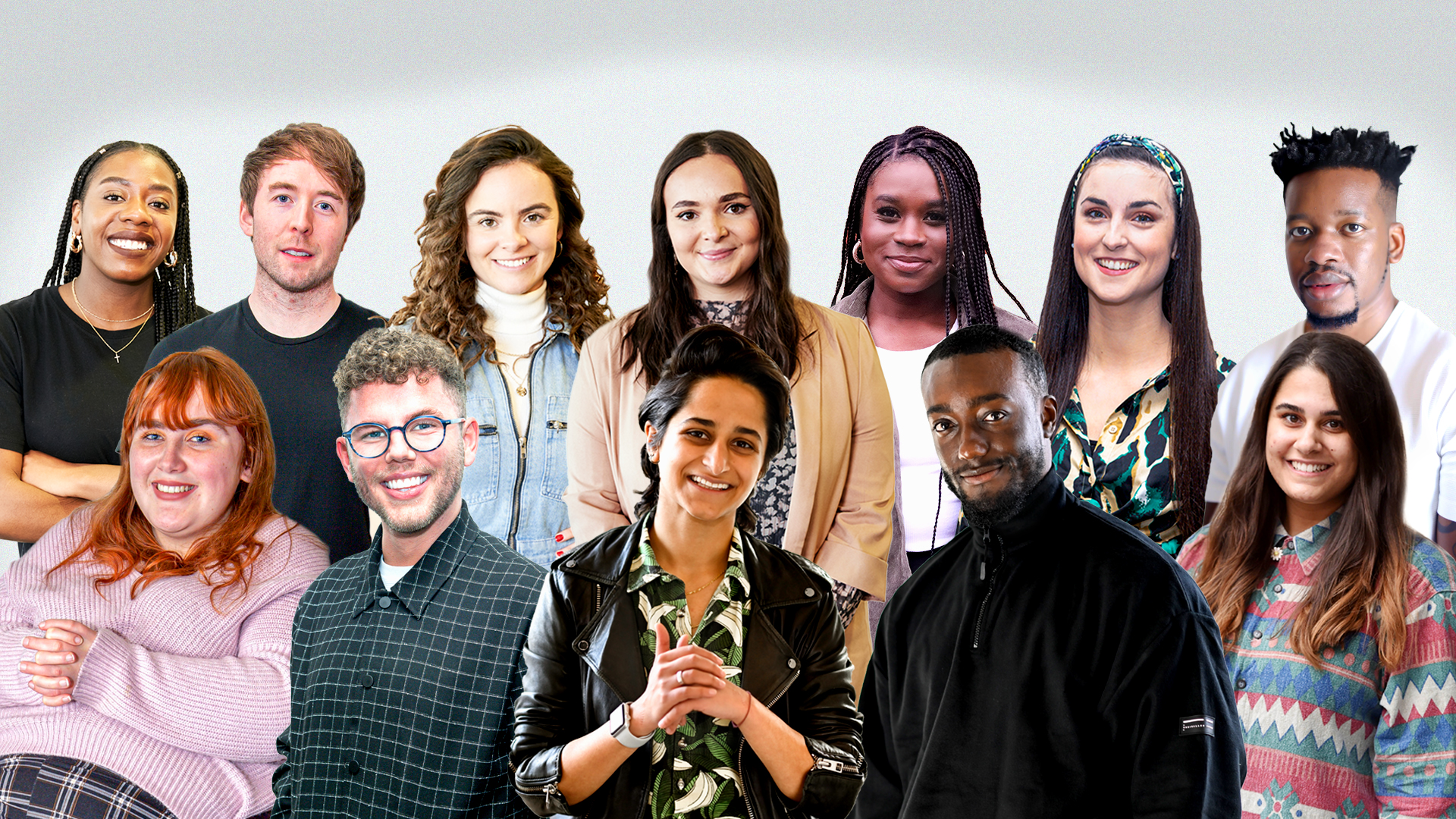 BBC Radio 1 has revealed the new schedule of 33 guest presenters set to take over the station across the festive period.
New presenters will host one off programmes from Boxing Day until New Year's Day in place of the regular line-up in an initiative first seen last year.
Many of the presenters have taken an unconventional route to their first slot on Radio 1, including Will Kirk from Sheffield, whose day job is in marketing. Will has a severe to profound hearing loss in both ears and wears hearing aids, and will be Radio 1's first deaf or hard of hearing DJ.
Joining him will be Jevanni Letford from East London, who qualified as a lawyer before moving into a career in radio and music and is now the official tour DJ for KSI, and Danni Diston, originally from Cornwall, who currently works as a teaching assistant at a school for children with special educational needs.
Several of the presenters began their presenting journeys in student, local, community or hospital radio, including 24 year old Nels Hylton, who has previously volunteered at the University of Portsmouth's Pure FM and at community station Transmission Roundhouse.
This Christmas, Nels will become the first Black presenter to host Radio 1's Rock Show.
Also hailing from student and community radio are presenter, DJ and YouTuber Shay Sade, from Reprezent and No Signal Radio; Dean McCullough, who volunteered at Wandsworth Radio before landing a slot on Gaydio; and Ellen Macleod, who started volunteering at Bolton FM in 2017 before heading to university.
Ellen, who was born with mobility difficulties and uses a wheelchair, is a current student at the University of Salford where she manages student station Utter Radio, as well as co-hosting a podcast with two friends.
Instead of Radio 1 Breakfast with Greg James, listeners will be able to hear Kerrie Cosh from Northampton and Robyn Richford from Glasgow on weekday mornings as they each turn their hand to hosting Radio 1 Anthems from 6 – 10am.
Meanwhile, Shivani Dave will taking over the Weekend Breakfast slot from Matt Edmondson and Mollie King to host Radio 1 Anthems from 8am – midday on Saturday 26 and Sunday 27 December.
The full list of presenters is (in alphabetical order):
Alex West, 22, from Reading, and Numi Gildert, 26, from Macclesfield (The Official Chart on Radio 1)
Cal Carthy, 25, from Hertfordshire (Radio 1 Dance)
Connor Coates, 27, from Belfast (Radio 1's Dance Anthems)
Dan Alani, 29, from Birmingham (Radio 1's Future Sounds)
Danni Diston, 23, from Cornwall, and Sam MacGregor, 22, from Maidenhead (Radio 1's Life Hacks)
Darcy Kelly, 20, from Jersey (Radio 1 Anthems)
Dave Treacy, 39, from Dublin (Danny Howard)
Dean McCullough, 28, from Belfast (Radio 1 Anthems)
DJ Davda, 21, from London (Radio 1's Soundsystem)
DJ Nate, 31, from Ealing (Boxing Day afternoon on 1Xtra)
Ellen Macleod, 20, from Bolton (The Happy Hour from Radio 1)
Emily Pilbeam, 23, from Leeds (BBC Introducing on Radio 1)
James Cusack, 33, from Manchester (Radio 1 Anthems)
Jess Iszatt, 29, from Hertfordshire (Radio 1's Chillest Show)
Jevanni Letford, 31, from London (Rickie, Melvin and Charlie)
Kerrie Cosh, 29, from Northamptonshire (Radio 1 Anthems)
Laurie Charlesworth, 27, from Leicester (Radio 1's Drum & Bass Show)
Mo Ayoub, 26, from London (Benji B)
Nels Hylton, 24, from London (Radio 1's Rock Show)
Nikki Tesla, 26, from Birmingham (Annie Nightingale)
Rakeem Omar, 28, from Birmingham (Radio 1 Anthems)
Rebekah Walker, 26, from London (Radio 1 Anthems)
Robyn Richford, 28, from Glasgow (Radio 1 Anthems)
Sarah Gosling, 27, from Devon (Radio 1's Future Artists)
Sarah Story, 31, from Carlisle (Radio 1's Dance Party)
Shay Sade, 26, from Kingston (Radio 1's Future Sounds)
Shivani Dave, 25, from Swindon (Radio 1 Anthems)
Spin-Milz, 20, from Chingford (The 1Xtra Takeover)
Vicky Hawkesworth, 24, from Bolton (Radio 1 Anthems)
Victoria Jane, 22, from Manchester (The 1Xtra Takeover)
Will Kirk, 22, from Sheffield (Guest mix for Radio 1's Drum & Bass Show)
Will Kirk says: "I am beyond thrilled! It is amazing to be able to share my Drum and Bass mix on such a powerhouse of music, broadcasting to the UK and beyond!"
Jevanni Letford says: "It feels amazing and I am absolutely honoured. Having been DJing for over 10 years and putting in the work this makes all of the journey to date feel worthwhile."
Nels Hylton says: "It's really humbling to be selected as part of Radio 1's Christmas lineup, even more so to be the first black broadcaster to present the Radio 1 Rock Show. I can't wait to host the show and prove that rock music is for everybody."
Kerrie Cosh says: "I feel truly blessed and excited to be sharing my love of anthems with the Radio 1 listeners this Christmas; I'll be in the studio bopping along to every single song with them!"
Shivani Dave (who is non-binary and uses they/she pronouns) says: "I love that I can be so out and proud and still be accepted into the Radio 1 family. Growing up this representation would have been huge for me, I only hope there is a young LGBTQ+ kid out there who sees me achieving my dream, and believes they can achieve theirs too. I am very rarely lost for words, but I can't believe this. I am so excited to be part of Radio 1's Christmas Schedule, and really ho-ho-hope I don't blow it (I promise I won't be so cringe on air!)"
Aled Haydn Jones, Head of BBC Radio 1, says: "We introduced this initiative in 2019 as a way of giving some new young presenters a chance to showcase their talent on a national level. One year on, it's proven to be a fantastic springboard, with many of the presenters landing follow up gigs on Radio 1 and beyond. I can't wait to hear our latest batch of presenters on air over the festive period, and I look forward to seeing what 2021 has in store for them all."
The first guest presenter takeover of this kind took place in 2019, with three presenters from the cohort since securing subsequent presenting roles on Radio 1: Sian Eleri, who will become the new host of BBC Music Introducing on Radio 1 in January, and Joel Mitchell and Fee Mak, who will each take a turn at hosting Radio 1's Early Breakfast on Fridays on rotation in the new year.