BBC's Director of Arts Jonty Claypole to step down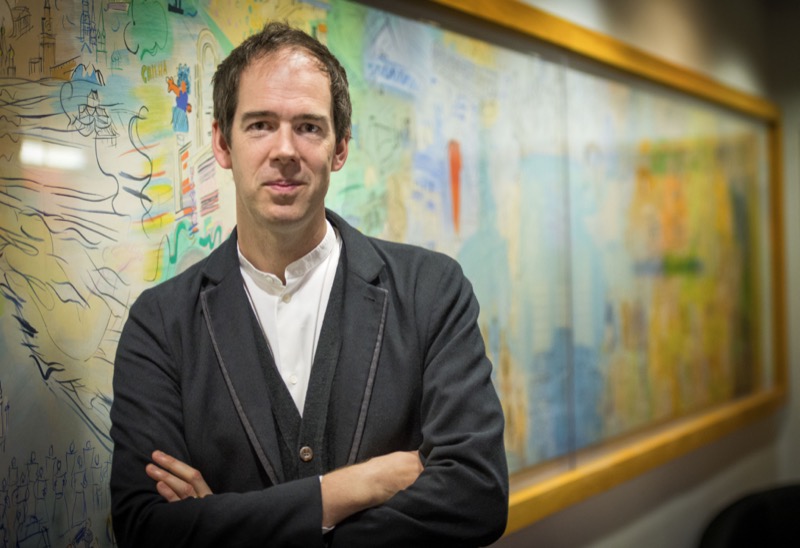 Jonty Claypole has decided to step down as the BBC's Director of Arts in April 2021.
Jonty was appointed BBC Director of Arts in 2014 to refocus the BBC's cultural mission.
The role gave Claypole responsibility for creating a new arts strategy, while leading the television arts commissioning team and working with colleagues across the BBC, including radio and digital.
Over the past seven years he has brought together many of its functions and services as a single department and brand, BBC Arts.
He created BBC Arts Online, which regularly joins broadcast output and the wider sector together through projects like Opera Passion, Dance Passion and Get Creative and has made the BBC a partner of choice for the wider arts sector by working with dozens of organisations and festivals across the country.
Prior to his current role, Jonty spent ten years as a programme-maker with the BBC's arts department.
Tim Davie, BBC Director General, said: "I want to thank Jonty for being such a great champion for the arts at the BBC. He has helped us create and showcase more arts and culture than any other broadcaster.
"He has worked tirelessly to bring modern British creativity to the widest possible audience, while creating exceptional opportunities for new and diverse talent. The BBC's Culture in Quarantine was his visionary response to the pandemic and it will continue to play a vital role in supporting the arts through these difficult times."
Charlotte Moore, BBC's Chief Content Officer, said: "I would like to take this opportunity to thank Jonty for leading BBC Arts for the last seven years. He's done a brilliant job modernising our offer and supporting new talent.
"And his latest venture, Culture in Quarantine, has had a real impact supporting the sector through the pandemic when it's needed it most. He's got a winter of fantastic Arts programming still to deliver and won't be leaving us until April 2021 when we can hopefully give him the send off he deserves."
Jonty adds: "It has been an honour to serve as the BBC's Director of Arts over the last seven years. In that time, I have striven to make the BBC a place where artists, film-makers and emerging voices can create their best work and communicate with millions in the UK and around the world.
"Today, at the end of 2020, I see a cultural landscape completely transformed by a global pandemic – and, like many, I have started to imagine a different future. After leading the BBC's Culture in Quarantine initiative to its first anniversary in March 2021, I will step aside to support the arts in new ways and let others bring a different perspective to BBC Arts.
"I will miss the BBC greatly – because of what it stands for and does, and the people who make that happen – and I will continue to champion the irreplaceable role it plays in the arts and culture of this country wherever I am."
Jonty will continue to be Chair of the board of trustees at HOME, Manchester, as well as patron of Manchester's Young Identity. His first book, Words Fail Us – a cultural history of speech disorders and passionate argument for diversity in speech and communication is published in the new year.