Emma Britton announces exit from BBC Radio Bristol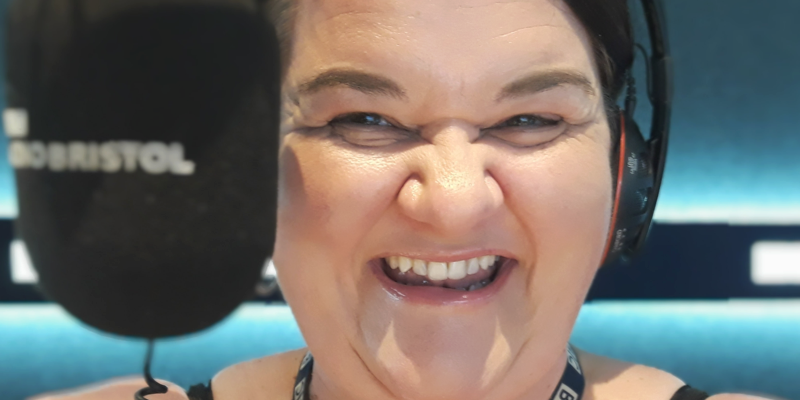 Emma Britton has announced on-air that she is leaving BBC Radio Bristol after 13 years with the corporation.
The breakfast presenter will host her final show on Friday, December 18 and her replacement will be announced soon.
Making the announcement live on air this morning, she said: "I've got an announcement to make about my role at the BBC. I have been at the BBC for 13 years. It really has been a job like no other. I will be leaving the BBC later this month but I go with loads of fond memories and some amazing experiences.
"BBC Local Radio will still be here for you after I've gone. I really hope you will be happy for me, this really is the right decision for me. So please be kind, and thank you.
"Since joining the BBC in 2007, I really have had a job like no other. I have met so many amazing people who have inspired me and made me laugh; I've also interviewed people at some of the most challenging times of their lives, which was a privilege.
"I really do believe on the shows I have presented that we have made a difference.
"I will always be very grateful to all the guests and contributors to my shows but most of all to the local radio listeners: they are loyal, passionate about where they live and they don't hold back if you say something they don't like!"
Emma began her broadcast career as a contributor to BBC Radio Somerset. She then went on to be a presenter for the station before moving to BBC Radio Bristol in 2016. Along with the breakfast show, she has also presented for BBC Radio 4 and BBC Points West.
In October BBC Radio Bristol released a podcast series presented by Emma and Bruce Hood, who runs the Science of Happiness course at the University of Bristol. 'The Happiness Half Hour' debunks fads and unearths what the science says about what really makes us happy.
She added the "many, many highlights" included staying on the radio for 24 hours for BBC Children in Need, hosting a radio show beneath the wings of a Concorde and her Couch to 5k experience, which led to a video watched by a million people online.
Most recently she helped the station's pandemic coverage, helping link up those offering help with those who need it most, and highlighting people who are making a positive contribution to their local community.
"I've decided to leave the BBC because I want to use my skills in a new role that doesn't involve getting up at 3am!" she joked. "No… seriously, I am looking forward to a new challenge and who knows? You may hear me popping up on your radio or at an event where you live at some point in the future. Never say never."
BBC Radio Bristol Editor Jess Rudkin said: "Emma has been an incredible host for the breakfast show. I've lost count of the listeners who've told me how her infectious energy and sense of humour have made a really important difference to how they feel each day.
"You can't put a price on what that brings to people's lives, especially this year. Many have also told me how much they appreciate how grounded, empathetic and emotionally intelligent she is with the huge variety of guests we give a voice to through the show.
"That really matters. We've loved having her as such a big part of Radio Bristol and wish her every success in her new ventures.