New categories for Audio & Radio Industry Awards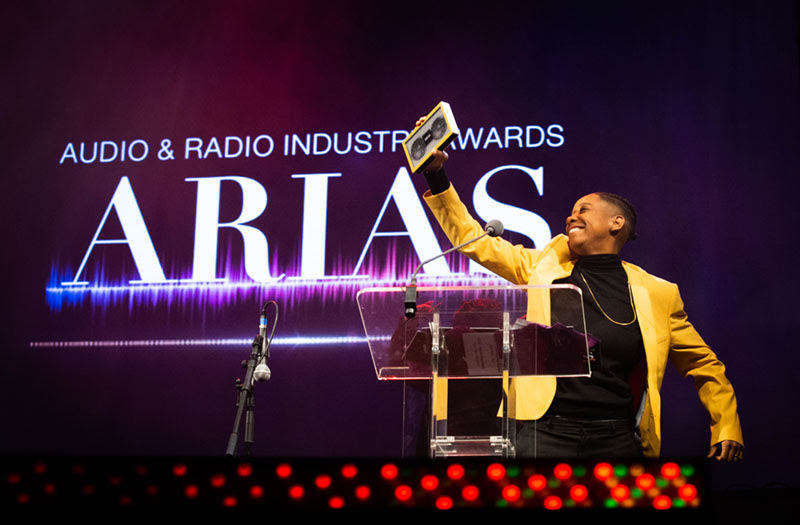 Phil Riley, Chair of Judges, The Audio & Radio Industry Awards writes about some changes for the 2021 edition.
This morning, we published the award categories and rubrics for the 2021 Audio and Radio Industry Awards. Every year we look at these rubrics and check that they are still fit for purpose, and make sure we learn each year to make them as good and as relevant as they can be. This year was no exception (and has been quite an exceptional year), so there have been some changes. I thought it might be useful to outline some of the thinking behind the main changes, so you know where we're coming from.
Breakfast Shows
For years, The Radio Academy's awards (and the Sonys before them) have recognised breakfast shows by asking all entrants to provide audio from a specific date in the calendar.
This method has allowed our judges to compare coverage of the same day's events fairly and equally. In recent years, we've had feedback from colleagues that it's quite difficult to demonstrate you have the "best breakfast show of the year" if you're only allowed to feature material from one day – so, we've made a compromise.
In most categories, you're allowed to submit 15mins of audio, but in the two Breakfast Show categories you're now allowed to include 20 minutes – half of which must be from the selected date, and the other half of which can be content from across the whole year. We think this gives the best of both worlds; an opportunity to showcase your breakfast show's incredible year of creative and engaging audio, but also to allow judges to compare how the same day's events have been discussed, played with or covered.
The 2020 Special Award
To reflect the extraordinary circumstances of 2020, we've introduced a special award for audio content that supported audiences during Coronavirus. To make room for that, we've removed the Best Event Coverage category for one year only – we feared it might have been slim pickings this year for obvious reasons.
Best Music Entertainment Show
We've struggled in previous years to find a category that best covers what a lot of radio stations provide – a brilliant playlist of tracks, with DJs providing fun, entertaining content in between songs. The Best Music Presenter category was always supposed to provide this, but we felt it was a little too close to Best Specialist Music Show, so we've made a change to reflect that. The new Best Music Entertainment Show is designed to recognise that perfect balance of songs and great presenting, without the emphasis on niche or in-depth musical knowledge. In turn, we've made some changes to Funniest Show, renaming it The Comedy Award to recognise that category's emphasis on the craft of making people laugh.
The Grassroots Award
This category was previously known as Best Community Programming, and we've seen some incredible winners over the years. The change in title re-emphasises our intention that this award should recognise community-driven, grassroots audio and radio. We want a place where our colleagues in smaller-scale local radio, community radio, charity radio, hospital radio, and grassroots podcasting can shine and demonstrate how they've inspired their listeners on a local scale.
The Impact Award
The changes to the Grassroots Award have created an opportunity for a new award that allows the chance to demonstrate how radio and audio have made a big difference in society. We are passionate about the potential for radio to be a force for good in the world, and The Impact Award will be the category that showcases that. We are hoping to hear audio from big social action campaigns, major charity partnerships, huge fundraising initiatives and significant awareness raising schemes, and look forward to hearing powerful content.
The Creative Innovation Award
Our final new category this year is designed simply to recognise brilliant ideas. We felt there was a need for a category that wasn't defined by genre or platform, but provided a space to share incredible creative executions, formats, programme structures and convention-breaking approaches to the medium. It's the category that will reward people who tried something different, and made the judges jealous they hadn't thought of that idea first. Not merely technical wizardry, but the application of brilliant ideas that engage listeners with something they've never heard before.
A total of 25 categories
We think there's something for everyone in our list of categories – some new, some established, some slightly tweaked and updated. Do take the time to read the Category Rubrics, which are on the Radio Academy website now. The awards themselves will open for entries on 4 th January, and you'll have five weeks to enter. We're working toward an award ceremony (of some shape or form!) in early May this year, and it should be the best one yet.