Presenters Ewen and Cat are reunited at Breakfast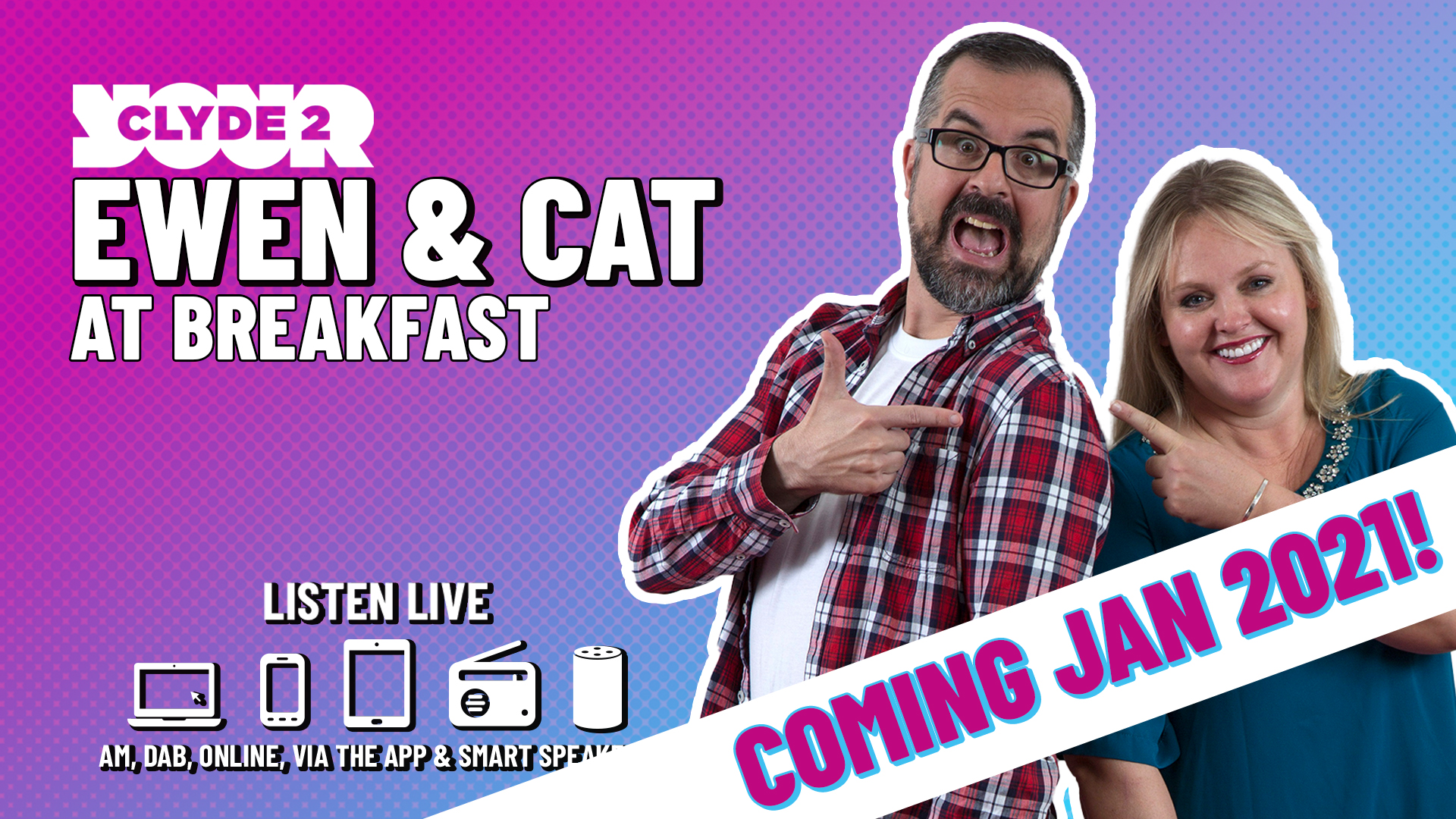 Cat Harvey is returning to breakfast radio in Scotland as she joins Ewen Cameron on the Greatest Hits Radio Network.
Ewen and Cat will be back together again, almost a decade after they first worked together on Real Radio Scotland.
They'll be on Clyde 2, Forth 2 and the rest of the network in Scotland from 11th January 2021.
Ewen said: "Cat is the epicentre of fun and I can't wait for her to bring that every single morning to the radio studio. I'm over the moon we're back together because as much as I've enjoyed working on my own, it's like Ant without Dec, C3PO without R2D2. Cat completes me."
Cat said: "It's been six years since we last presented a weekday breakfast show together but if 2020 has taught me anything it's the importance of laughter, fun and light-hearted nonsense in our lives.
"The time is right for us to reunite to create and unleash happy havoc throughout Scotland. Ewen doesn't realise how funny he is, our show is never dull because of his spontaneity, unpredictability and the fact he's a wee bit of a rocket in the nicest possible way.
"We always have a hoot on-air and our lovely listeners seem to enjoy the madness. This year has been tough on everyone but hopefully Ewen and I can bring a smile to people's faces in 2021."
Victoria Easton-Riley, Content Director, Greatest Hits Radio Scotland, said: "Ewen and Cat have such amazing chemistry on-air and we hear it every week on their Clyde 1 and Forth 1 Sunday morning show. They have so much fun and we were very keen to get them working together on a more regular basis. So, when Cat agreed to join Ewen on Clyde 2 & Forth 2 breakfast I was absolutely delighted. It also means she can keep Ewen in check too – better than anyone else! I can't wait.
"I know they will brighten up the morning for the listeners bringing a lot of fun as well as great music, celebrity guests, brilliant competitions and local news, sport and travel. The Greatest Hits listeners are in for a treat!"