Radio Woking presenter Lara Mcnamee has died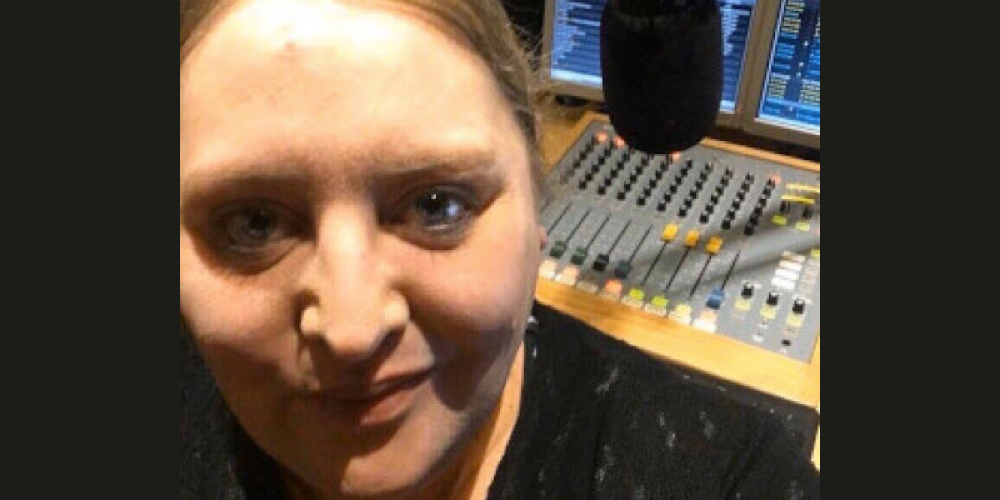 Tributes have been paid to Radio Woking presenter Lara Mcnamee who has died at the age of 45.
A message from the community radio stations says: "It is with great sadness that we share the news that Lara Mcnamee passed away yesterday aged 45, due to COVID-19.
"Lara once said "For me, it's about bringing people together" – and this she did with her kind and friendly personality, a truly wonderful presenter. RIP Lara."
Lara hosted the Sunday morning breakfast show and also volunteered at Hospital Radio Wey.
her fiance Jon Andrews, also a presenter on Radio Woking, has set up a fundraising page to raise money for The Sunnybank Trust. He says: "I have set this up to bring light to the darkness. Lara was a lovely caring person. We list her to covid but I don't want her to be a statistic. She supported me when I started my job this year with Sunnybank and she really appreciated the good work the charity does with adults with learning difficulties in her home town of Epsom.
"I met Lara when she turned on the Christmas lights in Epsom and from that moment I knew I met my soul mate. Lara was fully behind me listening to my radio shows to spot mistakes and bring my toughest critic. She was my light and I want to keep the light going in the darkness.
"I am lost and heartbroken at the loss of Lara and so many of you saying "Is there anything I can do?" Well please support this fundraiser and the money will help so many people with Learning disabilities in Epsom and surrounding areas. Lara had a way of including and listening to people with learning disabilities even though she had never worked in that line.
"The Sunny Bank Trust has an appeal for the Allotment so maybe we can support them to grow produce through your donations. Thank you for your love kindness and support."
It is with great sadness that we share the news that Lara Mcnamee passed away yesterday aged 45, due to COVID-19. Lara once said "For me, it's about bringing people together" – and this she did with her kind and friendly personality, a truly wonderful presenter. RIP Lara. pic.twitter.com/UpBIunjJbE

— Radio Woking (@RadioWoking) December 29, 2020
I'm fundraising for @SunnybankEpsom. Check out my @JustGiving page and please donate if you can. Thank you! In memory of Lara @ComedyTiming Keep her light shining #JustGiving https://t.co/vTf2Y5wZ93

— DJ JON (@Jonandrews01) December 29, 2020
This is heartbreaking news. One of our fellow @RadioWoking presenters, Lara McNamee @ComedyTiming, has passed due to complications from COVID. Our thoughts are with her partner @Jonandrews01, family and friends at this difficult time. https://t.co/9emv77BOY5

— Sunday Show Tunes (@sundayshowtunes) December 29, 2020
Utterly heartbroken to be reading this. Lara was a wonderful person, so full of life & did a lot to support the Community & Props MH. Our thoughts are with @Jonandrews01 @RadioWoking family & friends. R.i.P Lara, will really miss our chats https://t.co/GKydC09UBw

— PropsMentalHealth (@PropsMHealth) December 30, 2020
So sorry to hear of the passing of Lara McNamee – I knew her through Twitter, part of the wide #radio family. Thoughts are with her family and all at @RadioWoking Covid doesn't check ages – she was only 45 https://t.co/e4oQrc4iz7

— Ian Chambers FRSA (@ian_radioguy) December 29, 2020
Our Sunny Session Radio Presenter Jon Andrews has set up a #fundraising page in memory of his fiancée Lara McNamee. Sadly she lost her battle with Covid-19 due to complications.

Our thoughts go out to Lara's family and friends at this incredibly hard time. https://t.co/NuIF5zuANn

— Surrey Hills Community Radio (@sryhilsradio) December 30, 2020