The Podcast Show 2021 gathers industry support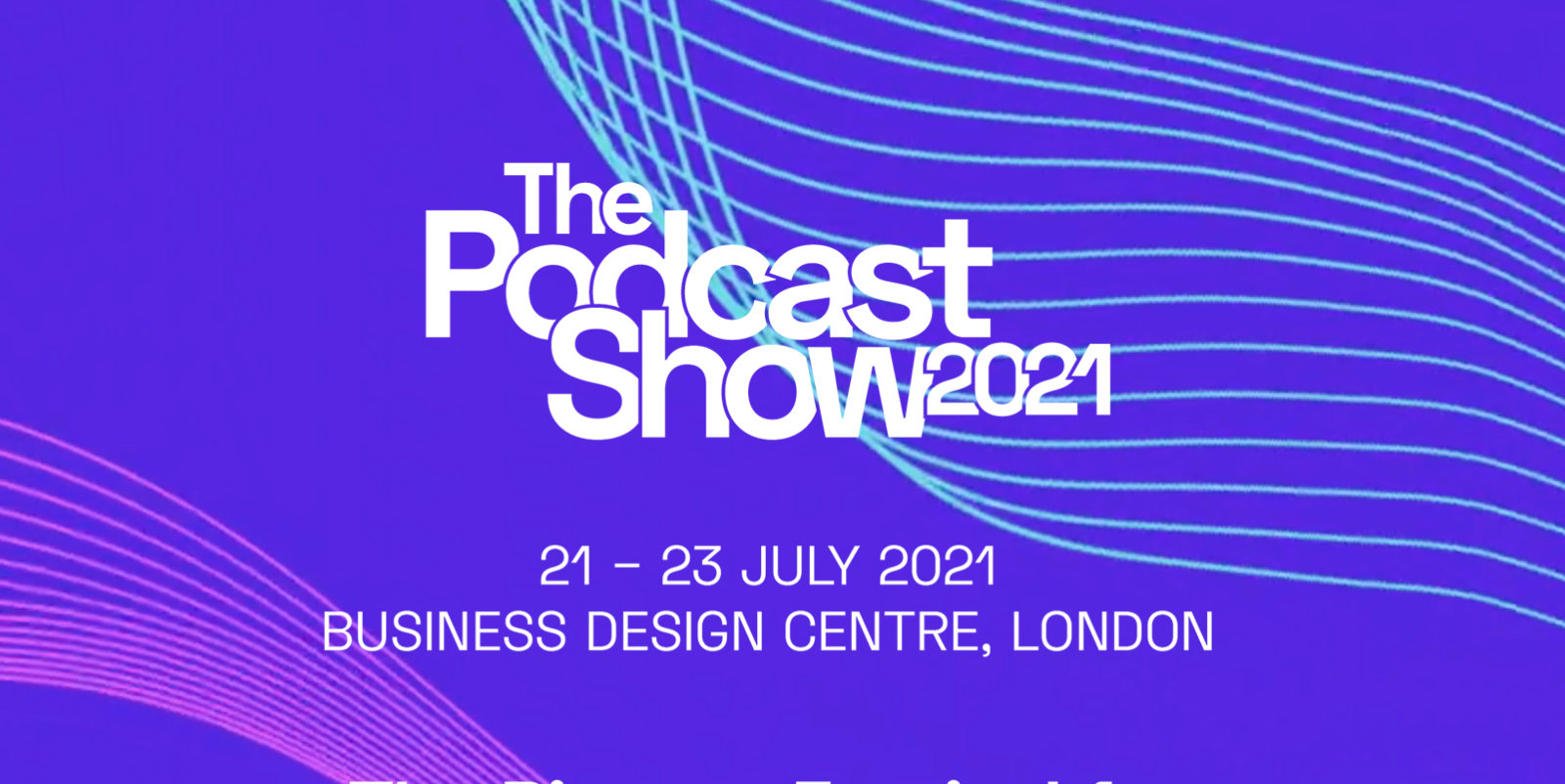 The Radio Academy, AudioUK and IAB UK are supporting the Podcast Show 2021 to deliver sessions to delegates.
They join the likes of BBC Sounds, Spotify, Acast and Audioboom who are already throwing their weight behind the event.
Organisers say sessions will feature exclusive insight into consumer listening habits, provocative debates, creative workshops and more, bringing together many of the biggest players in the commercial podcasting space.
And each year, they will invite one internationally recognised podcast to guest curate a part of the festival, with My Dad Wrote A Porno being be the inaugural guest curators for 2021.
The podcast trio, Alice Levine, Jamie Morton and James Cooper will appear at the show and curate a special programme of events that will feature some of their favourite podcasters and creators.
The full Podcast Show 2021 line up will be announced in February and the show takes place from July 21st to 23rd at the Business Design Centre in London.
Nick Pitts, Deputy Chair of The Radio Academy said: "We're thrilled to be partnering with The Podcast Show 2021. The Radio Academy is here to support everybody in the audio and radio sector, and the creativity and accessibility of Podcasting makes it a really exciting part of our industry. We welcome Podcasters with open arms, and we can't wait to be part of The Podcast Show in May."
The My Dad Wrote A Porno team said: "We're super excited to be curating The Podcast Show, the biggest podcasting event in Europe and cannot wait to reveal what we've got planned for the event in 2021. After years in the podcast space we are bringing together some of our favourite creators to make this a truly unmissable day. That, and we like the website now has to have "Porno" written all over it."
Jason Carter, Event Director of The Podcast Show 2021 said: "The Podcast Show 2021 is shaping up to exceed our expectations as the No 1 festival covering every facet of the podcast world from business to entertainment. We are delighted to announce even more major partners through to the super exciting news of our evening 'LDN Live' podcast festival for fans across London. If that's not enough, we are so honoured to have the blockbusting 'My Dad Wrote A Porno' guys curating part of our daytime show too, and this is just a taste of what's to come at the biggest show of its kind for Podcasting."
Will Jackson, Managing Director of AudioUK, said: "As the trade body for UK audio-led production, AudioUK sees The Podcast Show as a natural home for our 100+ member companies across the UK. We're looking forward to playing our part in exploring how our sector can best develop as we look to a bright future for podcasting. This will also include developing skills in this space which we have already been working to do via our Audiotrain programme."
James Chandler, CMO of IAB UK said: "Podcasts offer advertisers the ability to connect directly with audiences and give their brand a voice in a very real way. By collaborating with content creators themselves, brands can deliver entertaining and engaging offerings that add value for audiences, while always respecting the relationship and trust that exists between podcasters and listeners. We're really excited to be partnering with The Podcast Show to further explore the potential for further growth in this area."
The Podcast Show 2021, produced by AV Media & Events (AVME), a joint venture between SME London and GetOnMedia, will deliver the festival and will welcome the entire podcasting community from around the globe.
Held over three days, the event features a series of industry panels with over 350 speakers and more than 100 sessions, workshops and masterclasses. New creators can also visit the many 'Podvice' masterclasses or bespoke networking sessions.
For those not able to soak up the atmosphere in person, the show will be live streamed to reach podcasters around the world.