Tributes paid to north west radio presenter Umberto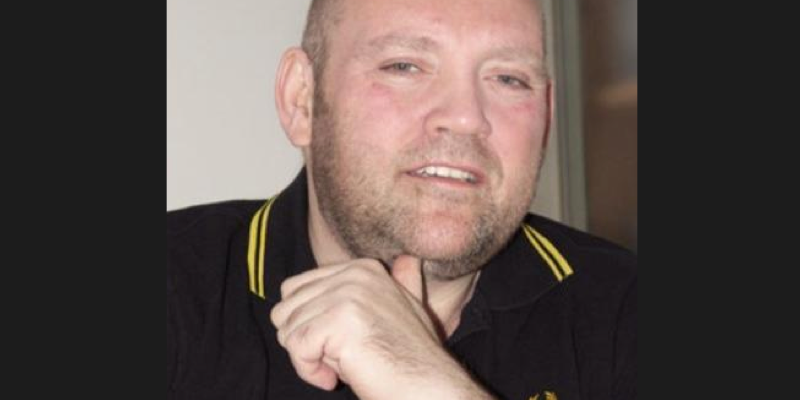 North West radio presenter Umberto Saoncella, affectionately known as just Umberto to friends and listeners, has died after an ongoing illness.
Umberto originally worked at Piccadilly Radio/Gold in Manchester hosting Breakfast, and went on to Century in the northwest and Real Radio in Yorkshire. He also had a short stint at Smooth Radio.
Posting on Facebook, his friend Gary Coxhill wrote: "Dear friends of Umberto Saoncella.
"It is with great sadness to inform you all, that on the morning of the 17th, he finally lost his battle with his awful illness!
"After a few weeks in hospital, he came home to spend his last days with his partner Bob and his closest friends, he was cared for by an extensive team, of carers and district nurses, who were marvellous, he passed away very peacefully, Umberto's funeral is on the 24th at 10.40 am at Blacon crematorium, it's a humanist service, with close friends/ family only. He will be dearly missed

."
The many tributes being made to Umberto show how kind and caring to his friends and colleagues he was.
Simon Cole tells RadioToday about working with him at Piccadilly: "Umberto was a rare talent. The chemistry he enjoyed with the other presenters, especially Susie Mathis in those glory days at Piccadilly was something special.
"He could connect with an audience and had a charisma both on-air and in-person which left a big mark."
John Simons hired Umberto at Real Radio Yorkshire. He told us: "Such a lovely man. He will be greatly missed by so many. A great personality who really cared about his listeners
"He played a key role in the early days of GMG Radio and was always willing to go that extra mile. Personally, we became very close and will remember him as a close friend."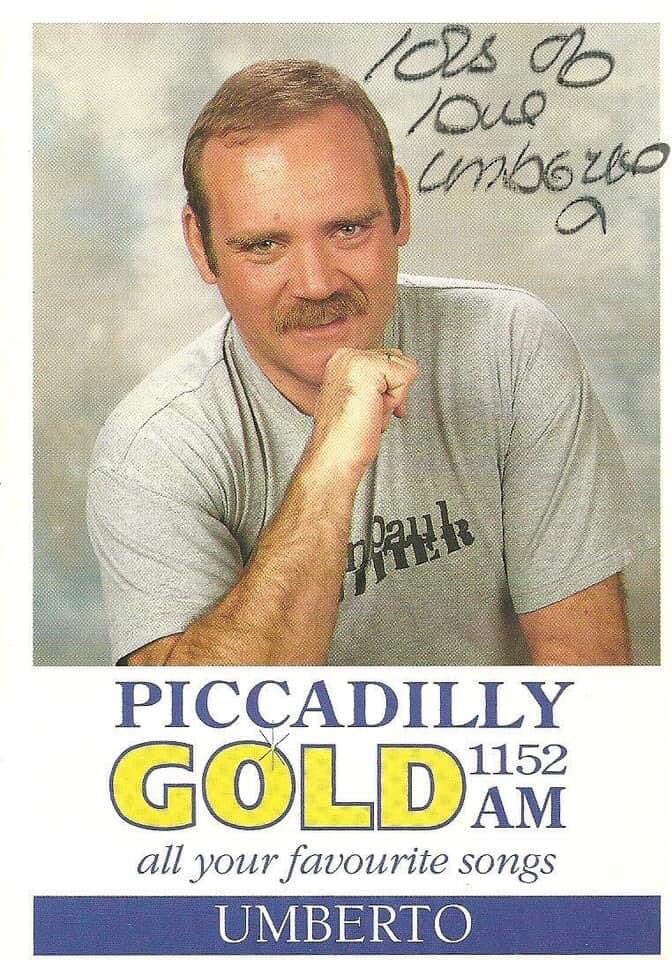 Many more tributes have been posted to social media, and the sad news was also shared on a Piccadilly Facebook Group.
Steve Penk said: "Such sad news that an old broadcaster friend has died. Umberto was always great fun and I always enjoyed his infectious fun and joy for life. He was a wonderful broadcaster. Night night my friend x."
John Pickford from Bauer writes: "What sad news to wake up to this morning. I will remember Umberto as a wonderful kind man and an outstanding and natural broadcaster. He developed a warm and caring relationship with his listeners. My thoughts are with his friends and family this morning."
Producer Ste Softley wrote: "So sad to hear about the passing of radio legend and dear friend, Umberto Saoncella. For two years I worked with him, answering the phones for his late night show on 105.4 Century FM and he would have me crying with laughter every night.
"He had a giant heart, and really looked out for me when I was struggling to make ends meet, even bringing in homemade meals to make sure I was fed. Umboudoir was one of the kindest and funniest people I have ever met, truly one of a kind. The pain and suffering are now over, rest well my friend x."
Spence Macdonald, who worked with Umberto at Piccadilly, said: "So sad to hear of the passing of one of the loveliest guys in radio. Umberto was a genuine person whose broadcasts touched so many people. We had a lot of laughs together off air and he will be sadly missed. RIP darling."
Geoff Lloyd writes: "Rotten news to wake up to. He was a titan in the North West, and a warm, empathetic, wickedly funny man."
Mike Toolan added: "This is such sad news. He was an absolute diamond of a broadcaster. A gentleman and a comic in equal measure. Had no idea he was ill. Genuinely so sorry to hear this."
Sad to hear about Umberto Saoncella passing away. A true North West radio legend and funny, caring good guy. RIP x

— daveshearer (@daveshearer) December 23, 2020
I'm sad to say that time is catching up on that 261 generation. My turn at some point. It was a great thing to be part of.

— James H Reeve (@JamesHReeve) December 23, 2020
RIP my dear friend UMBERTO xxx pic.twitter.com/uM6wcHsNCq

— Danny Matthews (@dannycmatthews) December 22, 2020
Such sad news that an old broadcaster friend has died.
Umberto was always great fun and I always enjoyed his infectious fun and joy for life.
He was a wonderful broadcaster.
Night night my friend x pic.twitter.com/vBvIQHQ2w3

— Steve Penk (@StevePenk) December 22, 2020
So sad to hear of the passing of one of the loveliest guys in radio. Umberto was a genuine person whose broadcasts touched so many people. We had a lot of laughs together off air and he will be sadly missed. RIP darling. pic.twitter.com/1uic4UxXnf

— Spence Macdonald (@spencemacdonald) December 23, 2020
What sad news to wake up to this morning. I will remember Umberto as a wonderful kind man and an outstanding and natural broadcaster. He developed a warm and caring relationship with his listeners. My thoughts are with his friends and family this morning. pic.twitter.com/xFjk8qqOoZ

— John Pickford (@johnpickford) December 23, 2020
Heartbreaking news this morning – I loved listening to Umberto – as @StevePenk says he was so infectious RIP https://t.co/hkc9I1SJGH

— Radio Essentials : CMS (@RadioEssentials) December 23, 2020
That's so sad. He was a big teddy bear he always made a point of giving me a big hug whenever he saw me in town. My mum adored him. And every time I got Dave Ward and Umberto a live gig it was amazing. RIP lovely man.

— Chris Bird (@BirdyCM63) December 23, 2020
My first memory of radio is listening to Umberto on Real Radio Yorkshire, he hosted a call in show. I would call from the phone box down the road as my mum wouldn't let me use the landline. RIP. https://t.co/Rp8v2MgiDq

— John-Junior Murray (@JohnJMurray) December 23, 2020
Sad to hear about Umberto Saoncella passing away. A true North West radio legend and funny, caring good guy. RIP x

— daveshearer (@daveshearer) December 23, 2020