YouTuber parks car outside Radio 1 with CV printed on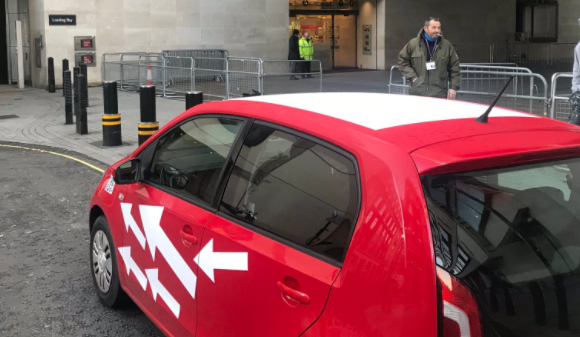 YouTuber Max Fosh is looking for a gig at BBC Radio 1 so has parked his car outside New Broadcasting House with his CV printed on it.
The car also has a QR code on it, which points to a video containing a pitch for a new feature, TaskLife.
He says he's just looking to present some online content for the station, saying he has the experience.
There's no news on if he's been successful in attracting the attention of Head of BBC Radio 1 Aled Jones, as he's not publically replied to the message as yet.
However, Scott Mills has quoted the tweet, saying 'Big hustle here'.
You can see the tweets and video below.
Hi @BBCR1, I've printed my CV onto my car and parked it outside the studio. There's a QR code which I reckon you should watch. Ta x pic.twitter.com/HYx9gDLaRb

— Max Fosh (@max_fosh) December 17, 2020
Big hustle here https://t.co/Vo4kJQU1U8

— Scott Mills (@scott_mills) December 17, 2020