BBC Radio Manchester stays local for storm Christoph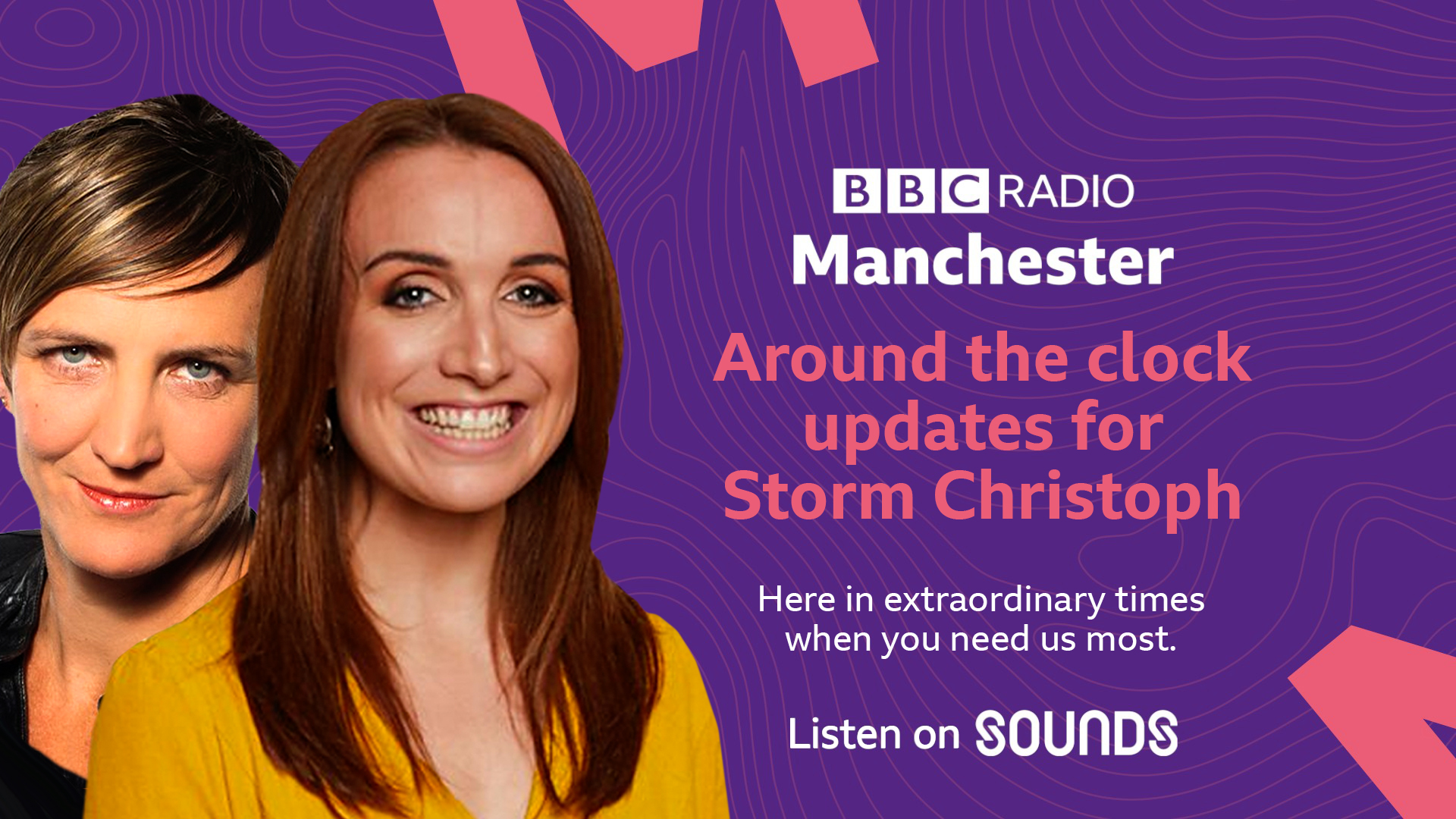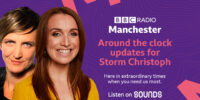 As the northwest of England received severe weather conditions on Wednesday night, BBC Radio Manchester stayed local instead of opt-ing into the usual overnight service from 5 Live.
Residents of areas surrounding the city were facing an uncertain night as the River Mersey threatened to burst its banks in the early hours of the morning and evacuation warnings were issued.
Like several local BBC radio stations across the county, BBC Radio Manchester continued local deploying staff to the most hard-hit areas and ensuring the studio was fully prepared to maintain a stream of up-to-date information for each area.
BBC Radio Manchester was on air live and local all night, and provided a service which was also broadcast by Radio Merseyside and Radio Lancashire.
Allan Beswick's late show stayed on-air until 2am, when reporter Emma Goswell took over the reins with a flooding special from 2-6am. Becky Want then presented the Breakfast Show, bringing stories of people who had left their homes during the night and the continued rising river levels.
Meanwhile, reporter Anna Jameson was working throughout the night and into Thursday morning. Anna reported into the overnight programme from Wythenshawe Forum and Didsbury Mosque where people were being offered shelter, before continuing during the Breakfast programme from Little Bollington where there was also a severe flood warning in place for the River Bollin.
Commenting on the coverage, BBC Radio Manchester editor, Kate Squire said: "I am incredibly proud of the team effort of our dedicated presenters, reporters and producers last night, which meant our listeners had the information they needed, when they needed it. Serving our communities is at the heart of what we do and moments like this demonstrate just how important a lifeline local radio is for many people."