Old skool radio station NRG plans DAB launch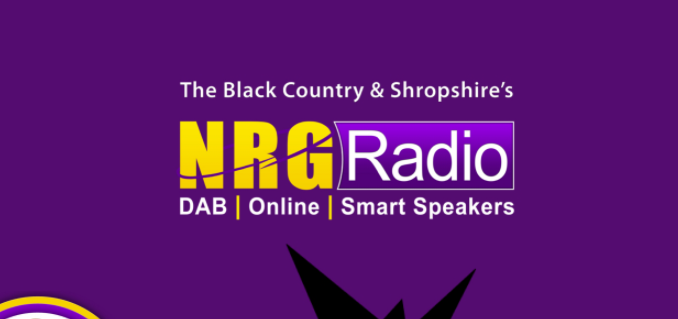 A new old skool radio station is gearing up for a launch across the Black Country and Shropshire on DAB in March.
NRG Radio is targetting 30 to 50-year-olds and promises to play the old skool anthems and forgotten classics that no other radio station is playing, flavoured with presenters who will add character to the service with a unique style and sound.
The station launched online in August 2020 and says their listening figures have encouraged them to join a DAB multiplex.
NRG will be the new home of former BRMB & Signal 1 presenter, John Fox, who will bring his Foxy @ Breakfast' show to the station, and ex- Signal 1 & Key 103 jock Matt Rogan, who will take charge of mid-mornings.
Also joining the daytime line up will be ex-Peak FM presenter Richie Pearson who will take on the 'Revive Drive' and former Trent FM presenter Al Booth, who's set to host lates.
The station is being driven by former Signal & Rock FM presenter, Stu Haycock, who will also take on weekday evenings with the station.
Stu tells RadioToday: "We've worked really hard at evolving what we already had, but this opportunity to elevate the station on to this platform is too good to turn down."
He added, "Naturally, there will be some who will look at what we're doing and think that this won't work, given the current climate, but we have confidence in our brand and product."
"With the research we've already conducted, we have identified a clear gap in the market place – and we have positioned the station towards a specific demographic."
He went on to say, "We have some very exciting plans and we're itching to get on air and show everyone what we're about. We have a fabulous product and together with our talented team of established presenters, I'm confident they'll add a character to our service and make us stand out in the crowd."
"It's not the best time to be launching a radio station, but we have a focus and a dogged determination to make NRG Radio UK a roaring success!"
The station says it has already secured the backing of a few national advertisers and has been well received by potential clients within the proposed broadcast area.