Boom Radio goes live for baby boomers on DAB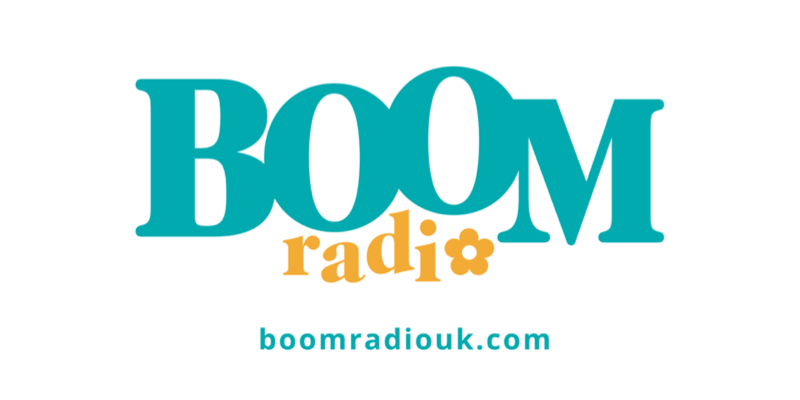 Phil Riley and David Lloyd's radio station, Boom Radio, has officially launched with breakfast host Graham Dene welcoming listeners at 10am.
The first song? Love is all you need by The Beatles.
The service is aiming to attract half a million listeners using digital-only transmission, starting off with DAB multiplexes in London, Glasgow, Birmingham, Bristol and Portsmouth.
Former Capital breakfast presenter Graham Dene is joined on the line-up by former colleagues Nicky Horne – and the person who hosted Capital's first ever programme in 1973 – David Symonds.
Also on the roster announced in January are David Hamilton, Jane Markham and Les Ross. 70s Magpie TV host Jenny Hanley hosts a weekend show alongside Kid Jensen, and Anna Raeburn.
The Boom Radio team enjoyed a pre-launch zoom call last night to celebrate.
Great zoom party to say thank you to the wonderful people who have helped me and @DavidLloydRADIO get @BoomRadioUK off the ground pic.twitter.com/nwUzjCrv8Y

— Phil Riley (@radioriley) February 13, 2021
Phil Riley said: "We need only look at recent headlines to see that Boomers, a loyal radio audience, feel increasingly ignored and disenfranchised by the current stations and programming available to them.
"This generation are the original tastemakers and influencers, and we recognised that they are calling out for something that better meets their needs, and delivers the right mix of content.
"We saw this gap getting bigger and so Boom Radio was created. Since then, we've lined up some legendary radio names, many of whom are like us wanting something to get stuck into something 'pre-tirement', and what better way to do that than launch a national station from home in a global pandemic?
"We're proud of what we've achieved with presenters, partners and everyone involved in getting us up and running across the country. Testing is in the final stages before this weekend, and we can't wait to see what Boomers think."
David Lloyd added: "We set out to deliver something special with Boom Radio that resonates with Boomers. It's been an incredible journey over the last year to get us in a position to launch and deliver on this vision.
"With a presenter line up that many Boomers will recognise, alongside an eclectic mix of music, we know we're meeting a very real need."
OK. So you did ask for more info on @grahamdene's record collection… pic.twitter.com/tQeKOeAN5P

— BoomRadioUK (@BoomRadioUK) February 11, 2021
Boom Radio's full presenter list:
Graham Dene – Former Capital, Smooth and BBC local radio, Virgin, Magic
David Hamilton – Radio 1 and 2 and many commercial stations
Nicky Horne – Capital, Radio 1, 2, Classic FM, Virgin, Jazz FM
Diana Luke – BBC local, The Superstation, commercial radio in Yorkshire
Jenny Hanley – TV host – including Magpie in the 70s
Kid Jensen – Radio Luxembourg, Radio 1, Gold, Capital, Heart
Anna Raeburn – from Anna and the Doc in the '70s on Capital and LBC
Les Ross – Long standing breakfast legend in Birmingham on BRMB
Andy Marriott – East Midlands name from Trent, Leicester Sound, BBC local and TV announcer
Jane Markham – Radio 1, Classic, Saga
Graham Torrington – The hit music network and BBC local radio
Roger Day – '60s pirate radio, Piccadilly launch presenter in Manchester, BRMB, Invicta in Kent, BBC local
Bill Bingham – Velvet voiced – from Radio City, Radio 1, Radio 4, Melody
Rod Whiting – Lincs FM, BBC Radio Lincs
David Lloyd – Radio Trent (Nottingham), Leicester Sound, Lincs FM, Century (East Mids), Saga Radio (East Mids), BBC local radio
Dave Jamieson – Radio Clyde, BRMB, Mercia, Viking, Tees
David Symonds – Luxembourg, Light Programme – and first ever programme on Capital Radio as it launched in London in 1973