Dan Gopal appointed PRS Chief Commercial Officer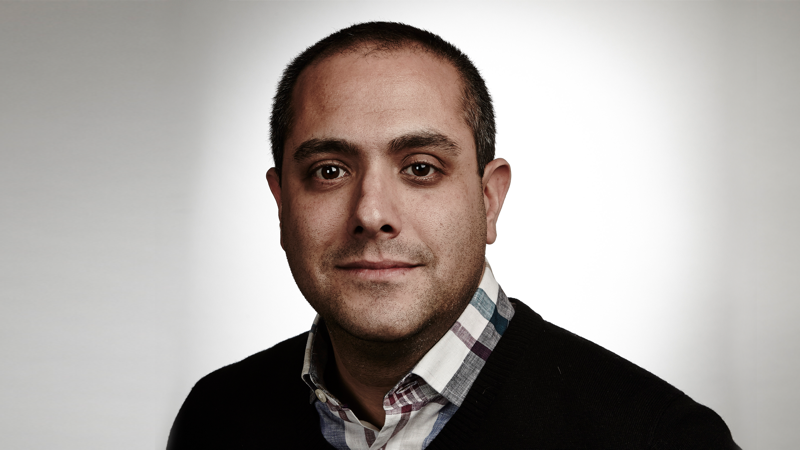 Dan Gopal, who has worked at Disney, Miramax, ITV and entertainment One, has been appointed Chief Commercial Officer at PRS.
PRS say Dan will drive digital transformation and leverage and improve customer relationships and joint ventures. He is welcomed by PRS for Music's Executive Leadership Team reporting into CEO, Andrea Czapary Martin.
Dan has over 20 years' experience in commercial and strategy roles for global media and entertainment companies, including senior leadership positions at The Walt Disney Company, Miramax, ITV and most recently, Entertainment One (part of Hasbro) as EVP & Head of Sales EMEA; responsible for leading the distribution team across the region and executing local and multi-territory deals for film and TV.
During his 10 years at Disney, Dan worked across several areas of the distribution business covering rights management, sales, business development and digital strategy; including managing the company relationships with international collection societies, and leading the commercial and strategic relationships with global clients including Apple, Sony, Microsoft and Google for the EMEA region.
At ITV Studios Global Entertainment he was responsible for content distribution and strategy across all platforms with a focus on digital transformation; and negotiated the division's first global deals with partners including Netflix, Apple, YouTube and Amazon. He was also a board member and helped drive the launch of Cirkus in 2014, the subscription video-on-demand joint venture between ITV and Content Associates.
In 2004, he was a founding member of the NSPCC Childline Board and continues to be very much involved with the charity after 17 years of service, having chaired the annual Childline Ball for five years and becoming an Honorary Member of the NSPCC Council in 2011.
As Chief Commercial Officer at PRS for Music, Dan will steer PRS for Music's licensing negotiations with public performance, TV and radio broadcasters, digital services and recorded media providers, as well as maximising the value of its joint ventures and partnerships.
Dan Gopal said: "I am delighted to be joining PRS for Music at this critical and exciting time for the industry and the PRS members, working alongside Andrea and the PRS team. Together, I am looking forward to building on the strong foundations the company has established over many years, and helping develop the long-term strategy and commercial growth to maximise returns for its members, both from well-established businesses and new opportunities in the evolving digital landscape."
Andrea Czapary Martin, CEO, PRS for Music, said: "The CCO role is an essential component of delivering value for our members and meeting the needs of our customers as we continue to lead a shifting music industry landscape toward a more digital world, while delivering the core services and leveraging our global scale. The leadership qualities and extensive commercial experience Dan will bring to this key role will be instrumental to the ongoing evolution of PRS for Music."