Dave Berry and Matt Dyson lined up for radio event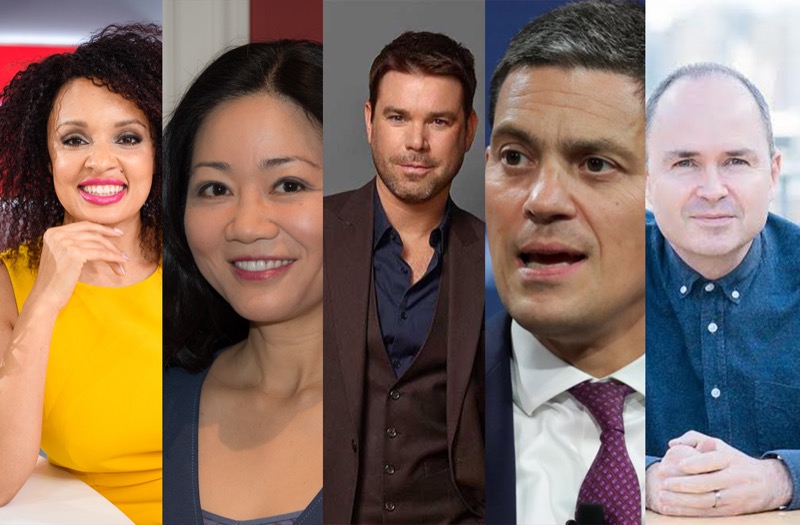 Absolute Radio's Dave Berry and Matt Dyson will speak at the next virtual Radiocentre event Tuning In: Advertising In Uncertain Times.
They will discuss how their show has adapted since the pandemic struck in March and chat about the personal relationship broadcasters have with their listeners.
The event will take place at 9.30am on Tuesday 2nd March hosted by Heart presenter Pandora Christie.
Former Secretary of State David Miliband will provide a political overview during these uncertain times, looking at what a post Covid, brexit and Trump future may look like for businesses.
Also, providing an economic overview for the advertising and media industries is Oxford University fellow and economist Dr Linda Yeuh, along with brand strategist and Lucky Generals founder Andy Nairn.
And Damian Scragg and Theresa Vallejo from audio organisation Veritonic will reveal new insights for marketers.
There will also be new Radiocentre research launched by Client Director Lucy Barret and Insight Manager Kamilah Kamara, looking at the pandemics impact on radio listening with further speakers being announced shortly.
The event will be introduced by Radiocentre's outgoing CEO Siobhan Kenny, who will provide an overview of the radio sector and how it has supported audiences and advertisers during the past year.
The two hour event, for advertisers, marketers and media professionals, will provide observations, guidance and tips for navigating uncertain times. Registration is free and e-tickets can be booked now.
Tuning In: Advertising In Uncertain Times will be Radiocentre's eighth virtual event in the past year, with previous events watched by over 5,000 industry professionals. Past Tuning In guests have included Roman Kemp and Ronan Keating, Vicki Maguire and Martin Glenn, along with music stars Howard Donald and Professor Green.
Radiocentre's Client Director, Lucy Barrett said: "Who would have thought this time last year that virtual events would play such a big role in our lives. We're very proud to have put on so many successful Tuning livestreams over the past year, helping thousands of advertisers 'see radio differently'.
"I'm looking forward to presenting our interesting new research findings at March's event, and can't wait for people to hear from our best line up to date."