Eight new presenters get BBC Radio 1 opportunity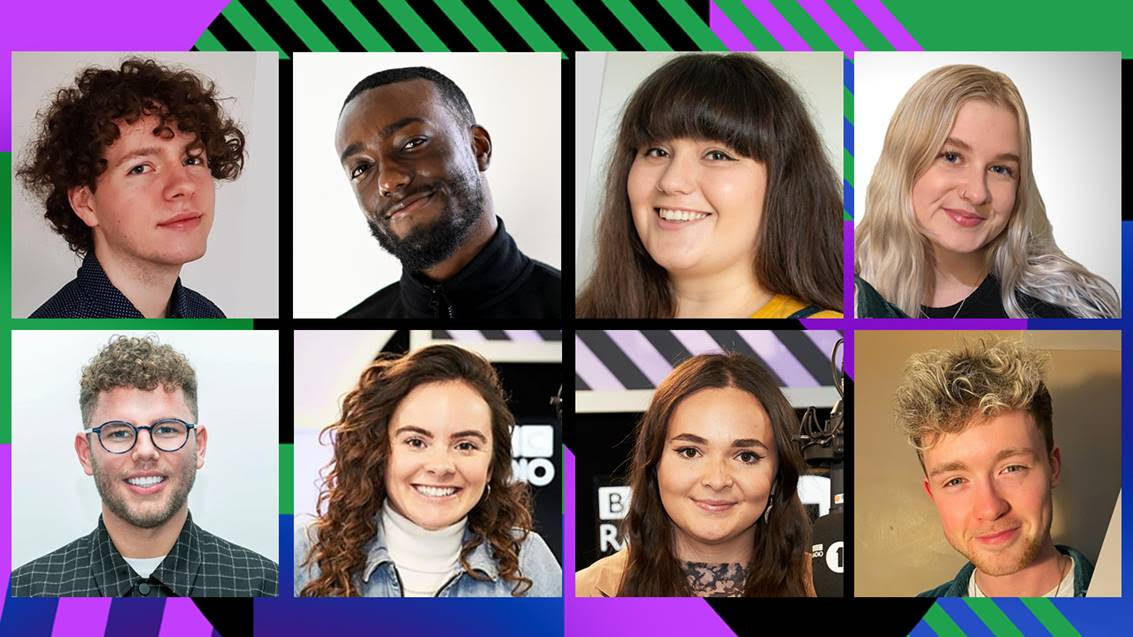 Eight of the presenters given a one-off show over the 2020 festive period at Radio 1 are returning to host a month of Early Friday Breakfast shows.
Dean McCullough, Rakeem Omar, Danni Diston, Sam MacGregor, Darcy Kelly, Alex West, Numi Gildert and Robyn Richford will host the programme over the coming months.
First up will be 28-year-old Dean McCullough, who will take on Friday Early Breakfast in April. Originally from Belfast and now based in Manchester, Dean started out volunteering at Wandsworth Radio in 2016 before landing a show on Gaydio, where he currently hosts the breakfast show. Dean hosted Radio 1 Anthems in December 2020 as part of the station's guest presenter initiative.
You can hear Dean talk about landing his dream job on BBC Radio 1 in this week's RadioToday Programme podcast.
Dean says: "The earlies crew are the best! I love listening to Arielle in the morning on my way to work and I love that we get to enjoy Best New Pop on a Friday morning too. So you stick the kettle on, I'll sort the tunes and I'll see you bright and early, it's going to be iconic!"
28-year-old Rakeem Omar from Birmingham will take over the slot in May. Rakeem started out in radio in 2015 on Birmingham based community station Newstyle Radio, and later secured a slot on BBC Radio West Midlands where he currently presents on Tuesday and Wednesday evenings. Like Dean, Rakeem hosted Radio 1 Anthems in December 2020 as part of the guest presenter initiative.
Rakeem says: "I'm so gassed and grateful that not only have I been asked to come back to Radio 1, but to cover a month of Friday Early Breakfast shows! So come wipe the crusts out of your eyes with me and tune in for good energy for your morning, and even greater music."
Presenting duo Danni Diston, 23, from Cornwall, and Sam MacGregor, 22, from Maidenhead will host the show in June. Danni and Sam, both now based in Cardiff, started presenting together on a community station, and hosted Radio 1's Life Hacks and The Official Chart: First Look on Radio 1 together in December 2020. Danni currently works as a teaching assistant at a school for children with special educational needs, while Sam is a social media manager for a tech start-up.
Danni and Sam say: "We're buzzing to be invited back to Radio after our Christmas show! We had such a great time covering Life Hacks & The Official Chart: First Look and we can't wait to jump behind the mics together again! It's an absolute privilege to present on the station that we grew up listening to. We're so excited to wake up with the early morning crew and this time… we'll be setting at least 50 alarms each!"
20-year-old Darcy Kelly from Jersey will take the reins in July. Darcy started presenting on local radio station Channel 103 in Jersey since aged 18, where she currently hosts the evening show. She joined Radio 1 in December 2020 as part of the guest presenter initiative to host two Radio 1 Anthems shows.
Darcy says: "I can't wait to be back on Radio 1! Being on the station at Christmas was the best time of my life and I can't believe I'm coming back to re-live the dream again. I promise I'm not crying…I'm looking forward to bringing that Friday energy on Early Breakfast and ensuring listeners have that Friday feeling as soon as they wake up."
Alex West, 22, from Reading, and Numi Gildert, 26, from Macclesfield will co-host Friday Early Breakfast in August, after trying their hand at hosting The Official Chart on Radio 1 on New Year's Day 2021. Alex and Numi both started out at University Radio York and are now based in London.
Alex and Numi say: "We are so excited to be coming back on Radio 1 in August! Every moment of presenting the Official Chart on New Year's Day was magic so we are itching to get back into Broadcasting House and wake up with the early morning crew! We're going to start setting our alarms now – see you in six months!"
Taking on the slot in September will be 28-year-old Robyn Richford. Originally from Glasgow and now based in London, Robyn started out in local and community radio, including Riverside Radio in south-west London, and now hosts the weekend breakfast show on Fun Kids as well as working as a TV presenter for ITV. She guest presented Radio 1 Anthems in December 2020.
Robyn says: "I'm absolutely buzzing to be back in the Radio 1 chair and can't wait to be reunited with the early morning crew. Bringing you all the Friday vibes, see you there!"
Aled Haydn Jones, Head of Radio 1, says: "The Friday morning shows are a brilliant way for us to learn more about the next generation of presenters. It's a great opportunity to see what direction they take when given a platform of this scale, and I'm very excited to hear how they all do."