Event to celebrate 40 years of Moray Firth Radio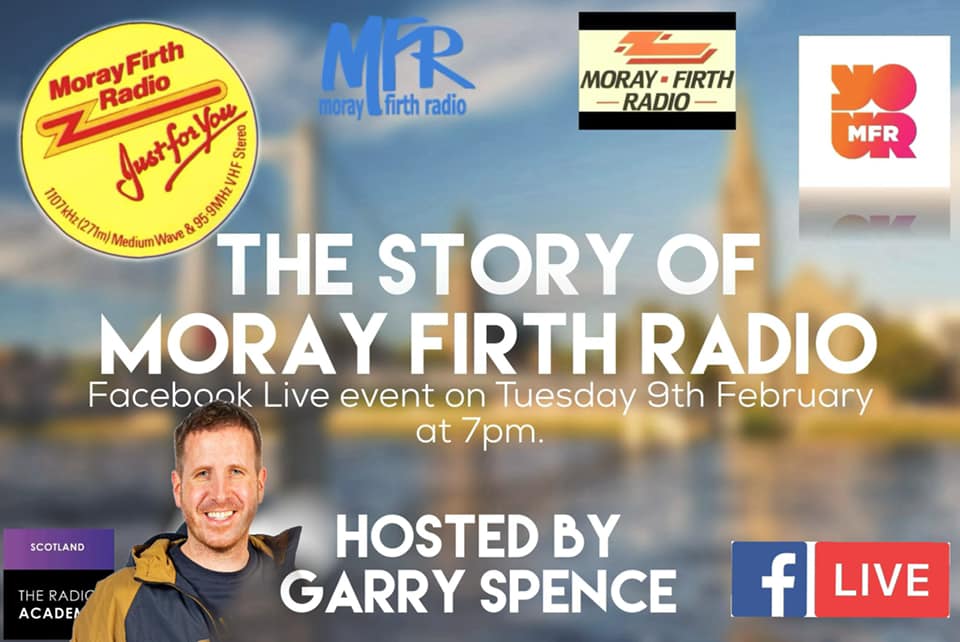 The Radio Academy's Scotland Branch is holding a virtual evening event to celebrate 40 years of MFR.
Broadcaster Garry Spence will be joined by Susie Rose who recently released a book about the station called 'Making Waves', along with launch MD Thomas Prag, former Head of Radio for BBC Scotland Jeff Zycinski, and Grace Nicoll who presents the MFR Breakfast Show with Dan Gilchrist.
Join them on their Facebook page on Tuesday 9th February at 7pm to hear stories from MFR's past right through to the present day and discover just what it means to broadcast to such a unique part of the country.
Garry and the panel will look at how MFR became such a highly regarded training ground for new talent, and also discuss the importance of broadcasting to the Highlands and the North of Scotland, and what radio means to audiences in this part of the world.
The event will be streamed live on the Radio Academy Scotland Branch's Facebook page, and will be published on the Radio Academy website for all Members to watch the next day.