Former Capital DJ Anton Powers joins KISS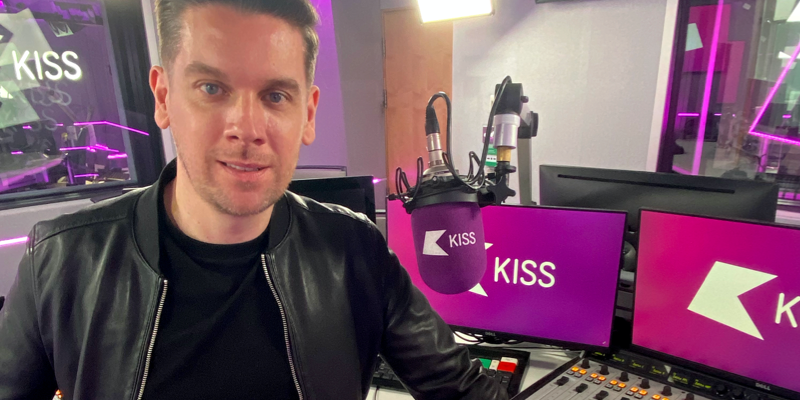 KISS has hired former Radio City, Capital and Juice Liverpool DJ Anton Powers to host a series of weekend show across KISS and KISSTORY.
Starting from March 5th, Anton will be kicking off the weekend every Friday with Tyler from 6pm in the mix.
He'll also be hosting KISSTORY classics on the KISSTORY station every Saturday 1pm till 5pm followed by 5pm till 7pm on KISS.
Hailing from Liverpool, Anton has achieved in excess of 250 million streams and sold over 1.5 million singles in the UK alone. He has played sets at festivals including Tomorrowland and Creamfields as well as being invited to play across the world from Ibiza to the USA and Australia.
Anton left Capital in November last year after moving from City to Juice in 2011, which he joined in 2001.
KISS Content Director, Rebecca Frank said "Anton is the perfect person to take our signature weekend party vibes to the next level across the KISS Network.
"He knows how to read the radio crowd so well, and the KISS team are already huge fans and friends of his. We can't wait to welcome him properly to the squad."
Anton Powers added: "I'm an obsessive listener of KISS & KISSTORY, always have been. I love what the station does & what it represents, so to now be part of the family is a long-standing dream coming to fruition.
"I'm very thankful & honoured to be joining the amazing team and I cannot wait to broadcast to the amazing KISS listeners every week playing the biggest & best new dance music as well as cramming in those current bangers & some sneaky KISSTORY gems too.
"To say I'm excited is an understatement, I am literally bursting to get going!"
ANNOUNCEMENT

We're gassed to introduce @antonpowers as the newest member of the KISS squad

Kicking off March 5th – He'll be playing the BIGGEST & best new dance music as well as those current bangers & some #KISSTORY gems too

More info https://t.co/qPurgEMitk pic.twitter.com/uoeSMq976F

— KISS FM UK (@KissFMUK) February 25, 2021