Radio schedule changes for Virgin Anthems, Chilled and Groove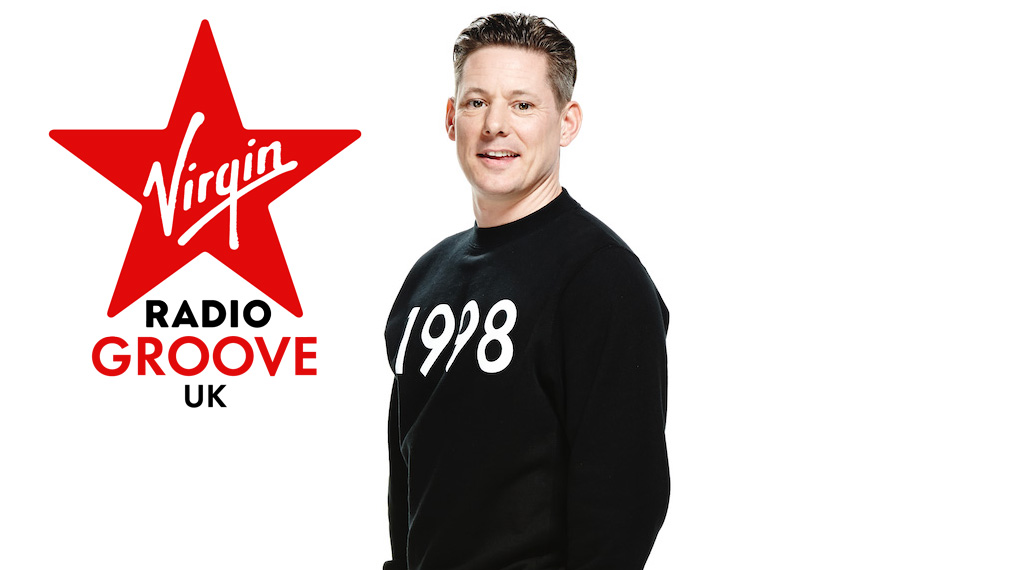 Virgin Radio Anthems, Virgin Radio Chilled and Virgin Radio Groove are having some changes made to their schedules next month.
Jez Welham, Sean Goldsmith and Matt Brown join the team whilst Chris Brooks, Rich Williams and Dave Kelly take over new slots.
Sean Goldsmith joins from Bauer's Greatest Hits Radio and will join Virgin Radio Chilled to present weekday evenings from 6pm.
Children's author Matt Brown, who previously worked for Capital, Heart and Magic, will present Virgin Radio Chilled's weekends from 2pm- 6pm.
Former KISS FM and Capital XTRA presenter Jez Welham (in the photo above) will join Virgin Radio Groove to present on Saturday and Sunday from 2pm – 6pm.
Meanwhile on Virgin Radio Groove, Bam moves from 6pm-10pm to 10am- 2pm, with Chris Brooks taking over the weekend Breakfast slot at 6am. Rich Williams and Dave Kelly will move to weekdays at 2pm and 6pm respectively.
All stations will keep the Chris Evans Breakfast show from 630am till 10am weekdays.
Speaking about the schedule changes, Mike Cass, Virgin Radio Content Director said: "We're thrilled to have such talented broadcasters like Jez Welham, Sean Goldsmith and Matt Brown join our excellent team – they will each bring an energy that our listeners will love.
"Our stations have been a go-to place for great music for every mood from essential chill out listening to getting your groove on. We know how important great music is and I'm super excited to welcome Jez, Sean and Matt to the Virgin Radio family ."
The full line up from March 1st is below:
Virgin Radio Anthems
Monday – Friday
630am The Chris Evans Breakfast Show with Sky
10am Sam Pinkham
2pm Nick Jackson
6pm Ben Jones (Friday, Danny Cox)
Saturday
6am Paul Hayes
10am Danny Cox
2pm Nick Jackson
6pm Sean Goldsmith
Sunday
6am Paul Hayes
10am Danny Cox
2pm Rich Williams
6pm Ben Jones
Virgin Radio Chilled
Monday – Friday
630am The Chris Evans Breakfast Show with Sky
10am Stu Elmore
2pm Eddy Temple-Morris
6pm Sean Goldsmith
Saturday
6am James Merritt
10am Stu Elmore
2pm Matt Brown
6pm Amy Voce
Sunday
6am James Merritt
10am Christian Williams
2pm Matt Brown
6pm Amy Voce
Virgin Radio Groove
Monday – Friday
630am The Chris Evans Breakfast Show with Sky
10am Bam
2pm Rich Williams
6pm Dave Kelly
Saturday
6am Chris Brooks
10am Michael Underwood
2pm Jez Welham
6pm Gina McKie
Sunday
6am Chris Brooks
10am Michael Underwood
2pm Jez Welham
6pm Gina McKie