Scott Mills and Chris Stark bring back the LOLathon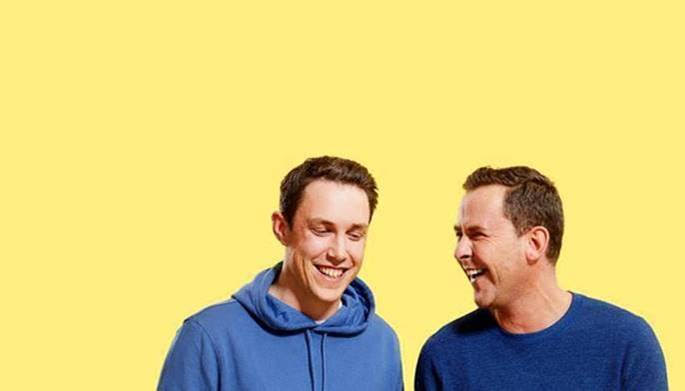 Scott Mills and Chris Stark are hosting another 24 hour LOLathon on BBC Radio 1 for Red Nose Day 2021.
The afternoon presenters have done it twice before, with the first one in 2017 causing a few complaints to Ofcom for the middle of the night sex hour and non-innuendo bingo.
This year, Radio 1's LOLathon kicks off on Friday 5th March at 8am and continues until Friday 12 March culminating in the 24-hour marathon show hosted by Scott Mills and Chris Stark. The marathon will commence at 9am on Thursday 11 March and will continue until 9am the following day.
All the Radio 1 DJs will be taking part in the marathon preparations throughout the week while carrying out some challenges of their own. Among them will be Radio 1 Breakfast host Greg James, who will be calling on some famous friends to help him find Radio 1's funniest listener, and Clara Amfo, who will be attempting to break the official world record for the most Beyoncé songs named in one minute. Nick Grimshaw will be carrying out his own nationwide talent search to launch brand new band The Drag Dads, while Matt Edmondson will be taking it upon himself to throw Mollie King the most extravagant on-air hen do possible.
Scott Mills and Chris Stark say: "We are setting out to MAKE THE UK LAUGH AGAIN and this time the LOLathon is bigger and better than before. Last time we did a Knock Knock joke at No.10, Chris went to the holy grail of place names, 'Muff' in Ireland, and dressed up in a diving outfit, and yes, there was that episode of Innuendo Bingo that was so rude we promised never to repeat it.
"But this time the carnage lasts a WHOLE WEEK. Superfan Steve has come off furlough to meet Little Mix, the Four Lads in Jeans will be making their Live Lounge debut and Scott will be seeing one for the first time ever. Yep. That's happening… see you on the 5th March."
Aled Haydn Jones, Head of Radio 1, says: "2021 has been off to a tough start for many of us, so we felt it was time to bring in something to help the UK laugh again. The Radio 1 presenter family are ready to take on the task, and with Scott and Chris preparing for another marathon show, it's sure to be an unmissable week."