Special Audio Content Fund round gives out £297k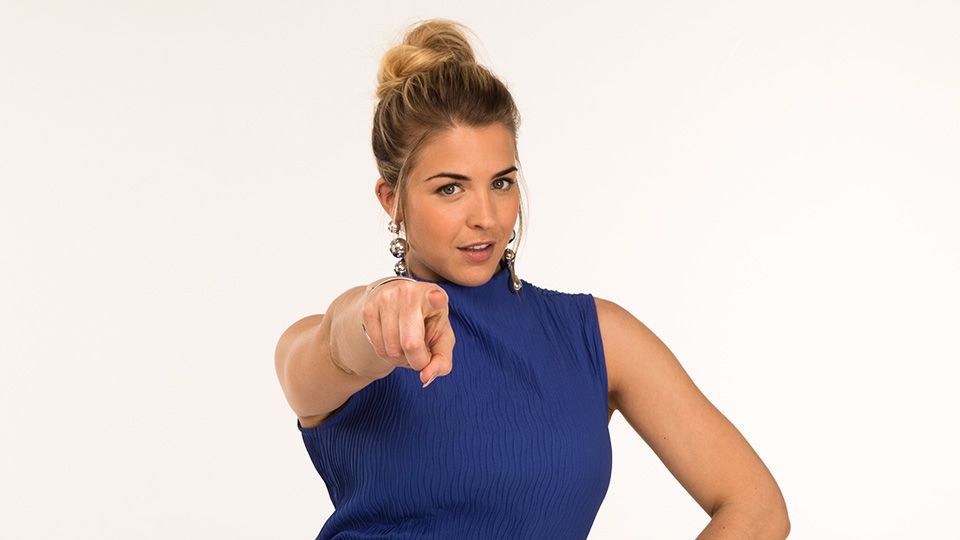 Over 100 radio stations will get special programmes thanks to the latest awards from the Audio Content Fund.
There were 19 projects this time around, which was a special round to combat Winter loneliness.
The brief for the special round asked bidders to demonstrate how their idea would make listeners feel less lonely, and empower them to combat any loneliness they might be feeling due to lockdown restrictions caused by the coronavirus pandemic.
The next Funding Round to be announced will be the Standard Round 6, with results in mid-March. So far, the Audio Content Fund has distributed £1.96m since it launched in April 2019.
The funded projects include a number of initiatives for younger audiences, including KISSfest Stories, a series of short-form packages celebrating the power of friendship and togetherness in the run-up to the KISS Network's virtual festival over the Easter Weekend, while I Have A Dream will present the heartfelt conversations of young people in Greater Manchester, The Midlands and Yorkshire on a network of community radio stations.
Targeting even younger listeners, Sharing Our Stories will encourage the young listeners of Fun Kids to beat loneliness by exploring their own family histories, while Soundlife will present radio made by young people for young people, to encourage expression, reduce stigma, and help listeners to develop coping strategies.
Exercise and wellbeing are the focus of several of the funded projects. The Hits Radio Network in England and Wales will run a daily show throughout March all about running, entitled Hit The Streets. Hosted by Gemma Atkinson, it will combine beat-matched soundtracks with inspiring content from motivational leaders and athletes, produced by Audio Always.
We're pulling our trainers on thanks to @AudioFund!

Across March we'll be creating 'Hit The Streets' for @bauermedia's @hitsradiouk English network.

Each day it'll feature inspirational guests alongside a beatmixed running soundtrack.

We can't wait! https://t.co/VWwJC32gyb

— Audio Always (@audioalways) February 4, 2021
Meanwhile, on the Union Jack network, The Running Punks Radio Show will present an alternative, counter-cultural running club with humour, music and support for all. The Wellness Workout will be a "Joe Wicks workout for the mind" with mindfulness experts helping listeners to focus their thoughts across a network of community radio stations. And Smooth Radio in the North East, North West and East Midlands will present Don't Worry Be Healthy, a series of short-form advice packages from local athletes, sports stars, and fitness professionals about how to keep a fit body and mind.
U105 will broadcast Voices of Hope, a short-form series offering a range of support for isolated and lonely listeners, while Capital in South Wales and in Scotland will present You're Not On Your Own, targeting listeners from 16-24 who may be feeling loneliness related to remote learning, social media anxiety, and separation from family, friends and colleagues.
Major stars will front a range of the projects in this round. For the week beginning 15 February, to coincide with the Half Term week, Giovanna Fletcher will present We've Got This every lunchtime at 1pm, aiming to support parents struggling with the impact of the pandemic. Homeschool Helpers, hosted by Helen Skelton, will help parents discover the best ways to manage homeschooling their children, on a large network of Community Radio stations. And, Gaydio will broadcast Call Me Mother, a series of conversations with LGBTQ+ luminaries to foster a sense of community across generational lines.
HOMESCHOOL HELPERS, hosted by Helen Skelton, will help parents discover the best ways to manage home schooling their children, on a large network of Community Radio stations. Produced by @listeningdogmed.ia and starting in the next few weeks. (13/21) pic.twitter.com/Mt6nNsEfGx

— Audio Content Fund (@AudioFund) February 4, 2021
In another project on Magic, the 23rd March will see a Day of Reflection, exactly one year since the first of the national lockdowns began. Stories from recognisable names and listeners will be shared across the day, with a national moment of reflection at 11am.
This round also features the first ACF-funded project on Times Radio, with Lessons from Lockdown being shared across a week of output, from listeners and leading voices in entertainment, the environment, religion, business, politics and comedy. And the builder's station Fix Radio will present What Did Ya Do Last Night?, a short-form comedy and advice strand for tradespeople, offering humour and support based on NHS strategies.
Community Radio projects make up the remaining grants, with a range of ideas targeting different audiences. Lightning Birds will be a game of "sonic tag" with 30 artists from around the UK combining to make a short radio feature on International Women's Day. House Rules will ask the audience to share their most negative thoughts, and then combat them with the help of experts and other listeners.
Companions will unite stations across East Anglia to support people suffering from loneliness with the help of local organisations.
Finally, COMPANIONS will unite stations across East Anglia to support people suffering from loneliness with the help of local organisations. Produced by @TrevorDann, the project will unity community and commercial stations across the region. (20/21) pic.twitter.com/oTYxiEoja1

— Audio Content Fund (@AudioFund) February 4, 2021
Sam Bailey, Managing Director of the Audio Content Fund, said: "Once again, the UK audio and radio sector has shown its ability to mobilise quickly to develop brilliant ideas to support their audiences. With these 19 projects, the industry is proving how much it loves and understands its audiences, and how good radio is at being a companion, a catalyst and a campaigner. More than 7 million listeners will benefit from this content, at one of the hardest times of the year, compounded by pandemic conditions."