BBC Asian Network celebrate Bangladesh at 50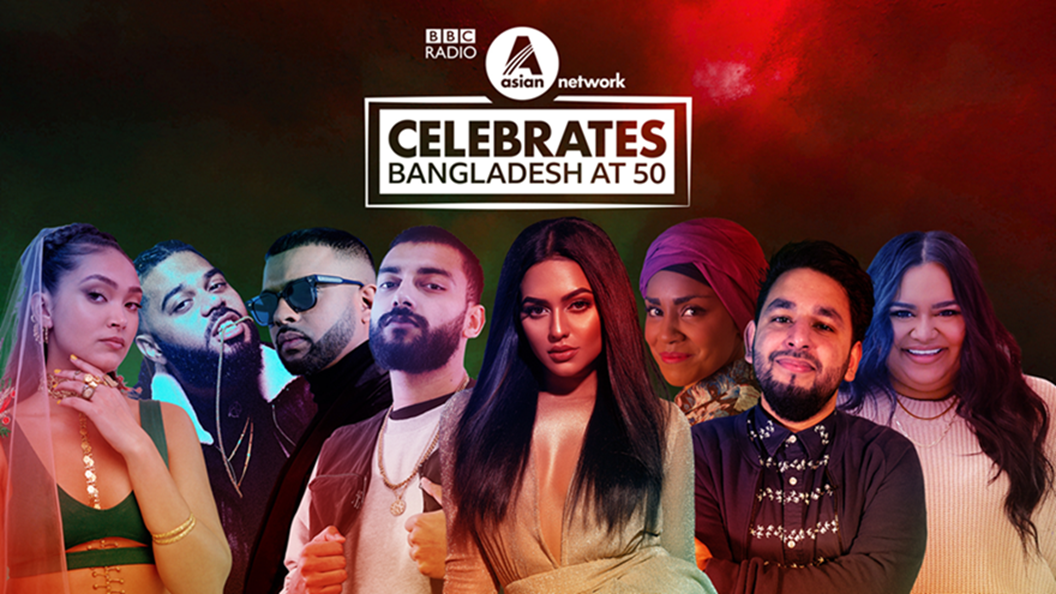 BBC Asian Network will begin a year of celebrations across radio and TV to mark Bangladesh's 50th year of independence from Monday 22nd March.
A special edition of #NoFilter on Asian Network will kick off the year of programming as host Bobby Friction sits down with Queens rapper and Hip-Hop Bangla pioneer Anik Khan.
Anik will speak to Bobby about his immigration journey, growing up in the Desi community in New York and the new wave sound that he's creating.
On the official Independence Day of Bangladesh (Friday 26 March), Asian Network Breakfast with Harpz Kaur will feature a live session from Joy Crookes from the BBC's Radio Theatre, including her first-ever live performance in Bengali.
In addition, a six-part series featuring Bengali artists and influencers will launch on BBC Sounds. Actress Nusraat Faria, activist Nabela Noor, Brit-Bengali star Nish and content creator SMASHBengali will each curate their own playlist and share the soundtrack of their lives.
On Sunday 28 March, Nadia Ali's Bengali entertainment show (3 – 5pm, Asian Network) will host a house party on Zoom, with a guestlist including Mumzy Stranger, Kona, Xefer, Muza, Sanjoy and Ridy Sheikh and more.
Nadia Ali says, "I'm really excited to be celebrating 50 years of Bangladesh independence on the Asian Network with so much pride, joy and music! I've been championing Bengali inspired music and culture for over 15 years and it's great to see it at the forefront of celebrations on the network and beyond. I look forward to some incredible moments on my show and across the other programmes!"
Head of Asian Network, Ahmed Hussain says: "As one of the youngest and fastest-growing demographics in the UK, it's only right that we celebrate and champion the Bengali story. We're not only looking back at 50 years of independence but also what is yet to come in the next 50.
"There is still a generation of people who remember the fight for the independence of Bangladesh so we'll be making sure that that story is told for the world to hear and understand, 50 years on."