First stations revealed for Tyneside's small-scale DAB mux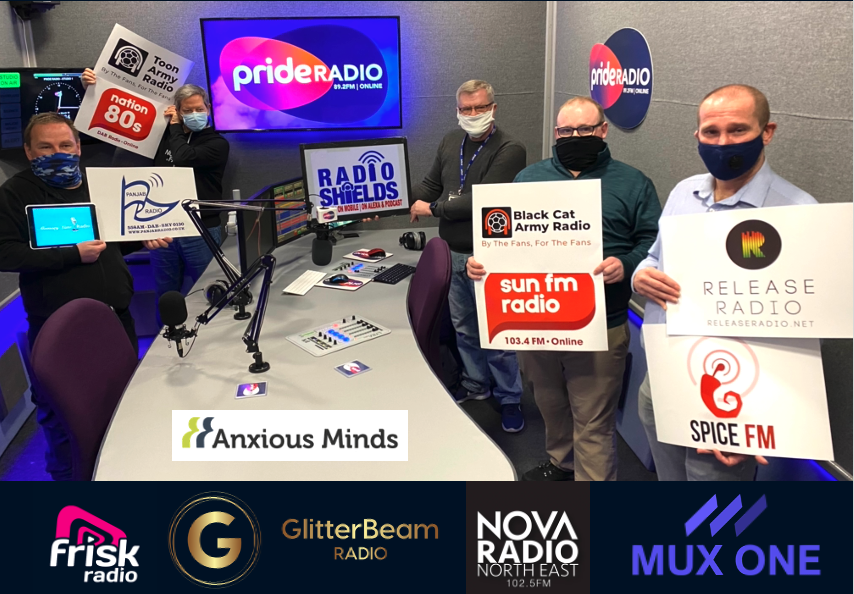 The first 14 new radio stations have been revealed for Tyneside's new small-scale DAB radio multiplex.
The Tynemouth & South Shields licence was won by Mux One, and the company is getting ready to launch as soon as the summer.
The new stations confirmed include local community broadcasters, specialist music and programming services, football fan stations as well as several national radio companies.
They are:
Release Radio – Underground music station
Pride Radio – Tyneside LGBT community station
Nation 80s – National 80s music station
Panjab Radio – Panjabi language and culture station
Frisk Radio – North East music station
The Toon – Newcastle fan football station
The Cat – Sunderland fan football station
Radio Shields – South Shields community station
Memory Lane Radio – Tyneside based music station for the older listener
Spice FM – Tyneside based South Asian radio service
Sun FM – Sunderland based music station
Glitterbeam Radio – LGBTQ+ community station
Anxious Minds – Tyneside mental health station
Nova Radio – Newcastle community station
Mux One Commercial Director, Dave Roberts says, "We are absolutely thrilled at the interest shown by broadcasters to reach listeners in the north east. We are still five months away from switching on the new DAB radio system but we already have over of our half capacity for radio stations confirmed. It is testament to the loyalty and passion the north east has for radio listening."
The multiplex aims to cover around 380,000 adults.
John Bibby, Technical Director of Mux One says: "Our work is progressing well, equipment has been ordered, stations are being confirmed for the new service by the day and we have begun the planning process for the new transmitter systems with South Tyneside Council. We are still hoping to be the first new service to switch on in the UK."
Dave Roberts adds: "There's some great news to come soon, a real twist for radio listening across the region. I'm currently sworn to secrecy but, when announced, the news may just make a few waves across Tyneside and Wearside, radio waves that is."