Heart's Make Me A Millionaire returns to the radio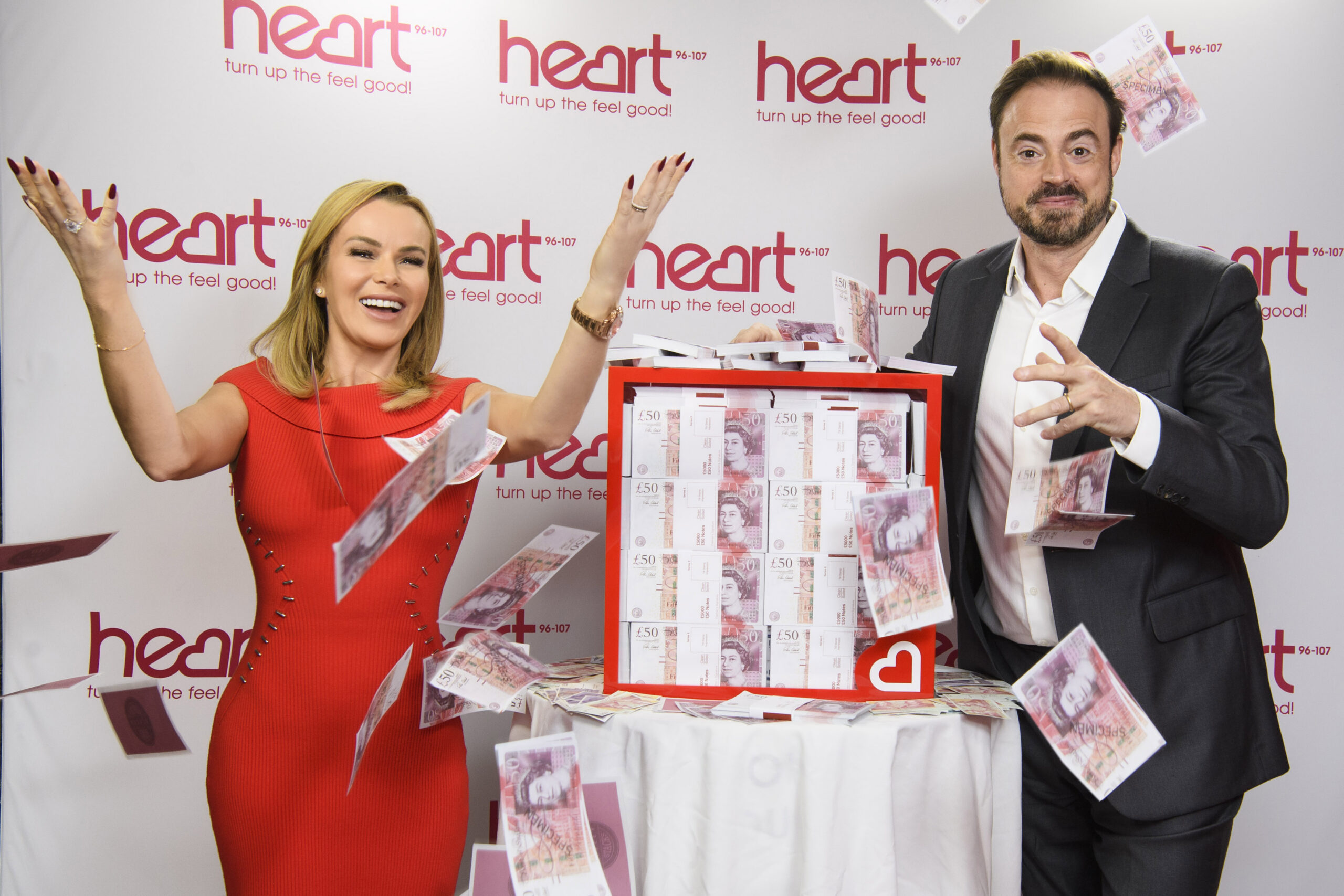 Heart is giving away another million pounds to one listener with the return of Heart's Make Me A Millionaire competition.
Last year, hundreds of listeners won prize sums of up to £30,000 before one person won £1,000,000.
Jamie Theakston and Amanda Holden launched the 2021 promotion on Heart Breakfast this morning, with both of them dressing up for the occasion.
Listeners are able to win a daily cash prize by listening out for when a specific artist plays on air. Selected at random, the daily winner can decide to walk away with that day's prize fund or forgo their winnings for the chance go into the Million Pound Final to win £1 million pounds.
The Million Pound Final will take place on the morning of Friday 28th May live on air.
Will our next millionaire be you?

Heart's Make Me A Millionaire returns Monday morning with @JamieTheakston and @AmandaHolden

— Heart (@thisisheart) February 24, 2021
Last year, 23-year-old key worker Tommy Norton – who was randomly selected to win the tenth place that morning – beat all the odds to go on to win the £1,000,000 prize.
Jamie Theakston said: "We're thrilled that Heart's Make Me a Millionaire is returning this year. It was a momentous day when we made Tommy a millionaire live on-air. £1 million pounds is a life-changing sum of money and we can't wait to crown Heart's next millionaire!"
Heart Breakfast's Amanda Holden added: "We're incredibly excited that Heart's Make Me a Millionaire is back, this time helping us through what should be our last lockdown! Last year the nation was on the edge of their seats during the grand finale as we made 23-year old Tommy Norton Heart's first millionaire.
"With another £1 million pounds up for grabs this year, each day our Heart listeners are in with of chance of winning a daily prize fund but they'll have to make the difficult decision to either keep the money they've won or go into the Million Pound Final to win that life-changing one million pounds! Make sure you join us and good luck everyone!"