Simon Mayo added to Greatest Hits Radio Wales schedule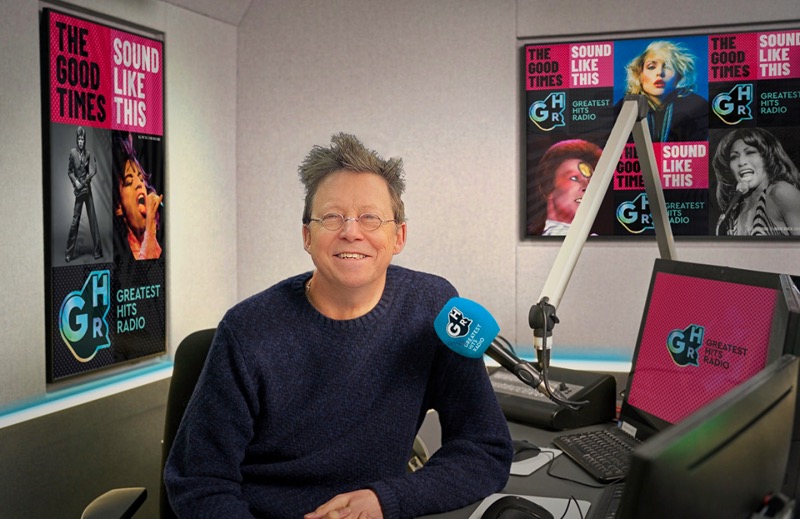 Bauer is putting Simon Mayo's new Greatest Hits Radio Drivetime show on-air in Wales.
GHR South Wales, which is broadcast on AM/DAB in Swansea with added DAB in Cardiff, currently provides programmes from Wales between 6am and midnight each weekday.
In order to accommodate Simon Mayo's network show from March 15th, the station is adjusting its weekday showtimes to bring them in line with the rest of the network.
Phil Hoyle's mid-morning show will change to 10am-1pm, while Dave Brooks' afternoon programme will shift to 1-4pm.
Speaking about the changes, Group Programme Director for the Hits Radio Brand Network Gary Stein told RadioToday: "As we edge closer to the launch of our exciting new drivetime show, it made total sense to extend the broadcast into South Wales where Simon Mayo has a legion of loyal listeners.
"The show will sit amongst our dedicated Welsh-made programming including our evening Welsh language show, with listeners enjoying access to both brilliant local talent and this much-loved national radio star."
The new weekday schedule from 15th March will be:
06:00-10:00 Greatest Hits at Breakfast with Terry Underhill
10:00-11:00 The Top 10 at 10 with Phil Hoyles
11:00-13:00 Phil Hoyles
13:00-16:00 Dave Brooks
16:00-19:00 Simon Mayo
19:00-22:00 Badger
22:00-00:00 Gareth Hurford (Welsh Language)