Sponsor announced for Graham Norton on Virgin Radio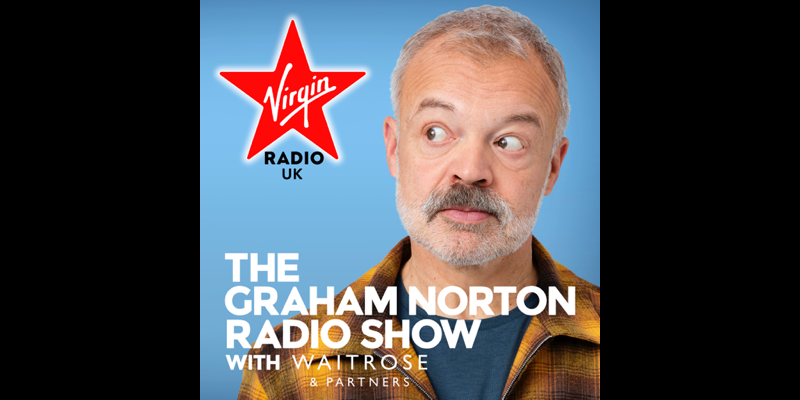 Waitrose & Partners has become the official sponsor of the ad-free Graham Norton Radio Show on Virgin Radio UK.
The partnership, which was conceived and brokered by MG OMD and Virgin Radio UK, begins today with promotional trails, ahead of the first sponsored weekend show on Saturday, and will run for twelve months.
Graham Norton said: "I'm thrilled to be Waitrose's latest partner. I like to think my Virgin Radio show is now officially 'essential'."
Virgin Radio UK Content Director, Mike Cass, said: "Waitrose shares our authenticity and passion, and with our strong ABC1 audience we're perfectly paired. Our listeners are primed to hear where Waitrose's world-class reputation and Graham's creative genius takes them every weekend."
Graham joined the station at the start of this year, after guesting on The Chris Evans Breakfast Show with Sky last September.
Earlier this month the station released a spoof TV ad featuring Graham and Chris, as Chris laments: "All he does is two shows a week…. and he gets the nice biscuits!"
Martin George, Director of Customer at Waitrose, said: "We are delighted to be working with Graham and Virgin Radio. Weekends are a perfect time to talk about our delicious food and drink and we are very excited to be able to offer listeners food ideas and inspiration through this wonderful show."
Glenn Burchnall, Executive Director, Client Team, MG OMD, adds: "This partnership brings together the foody authority of Waitrose & Partners and the entertaining sounds of The Graham Norton Show at a time when excitement about post-lockdown dining and entertaining is starting to grow. We're looking forward to seeing where the partnership takes them and what recipes are created."
Wireless Commercial Director, David Wilcox, adds: "It's fantastic for Virgin Radio UK to be able to offer such sensational talent alongside an innovative commercial approach, and attract an amazing brand in Waitrose & Partners. We've got some great plans for the partnership and I can't wait to hear them on air."