When Line of Duty collides with BBC Radio Derby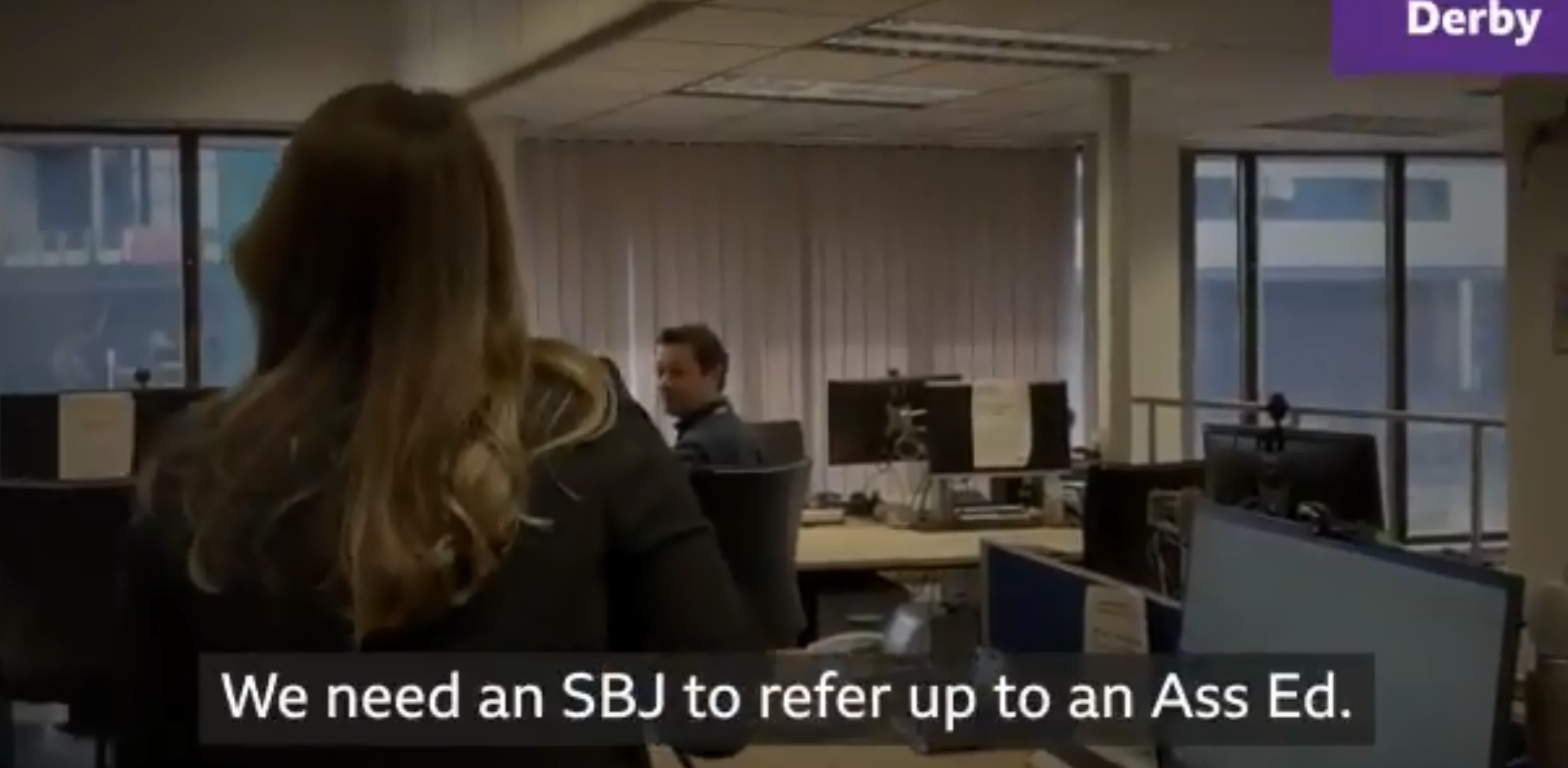 The newsteam at BBC Radio Derby has recorded its own mini spoof of the television series Line of Duty.
In the short video, you can see and hear journalists using industry acronyms and abbreviations in the way Line of Duty has become famous for.
But a TFC, an AC-12 and a REG-15 have been replaced with an SBJ, an ROT and a VOX.
There's also a VERV, which for anyone who's never worked in BBC Radio, will still leave you turning to Google to find out what it means.
Enjoy the video below:
Ever wondered how dramatic a newsroom is?

We're basically AC-12 but with press cards instead of warrant badges, and we're armed with microphones instead of guns. #LineofDuty #LoD pic.twitter.com/TWEcZsEhqC

— BBC Radio Derby (@BBCDerby) March 28, 2021