BBC locals to air podcasts about A Special Place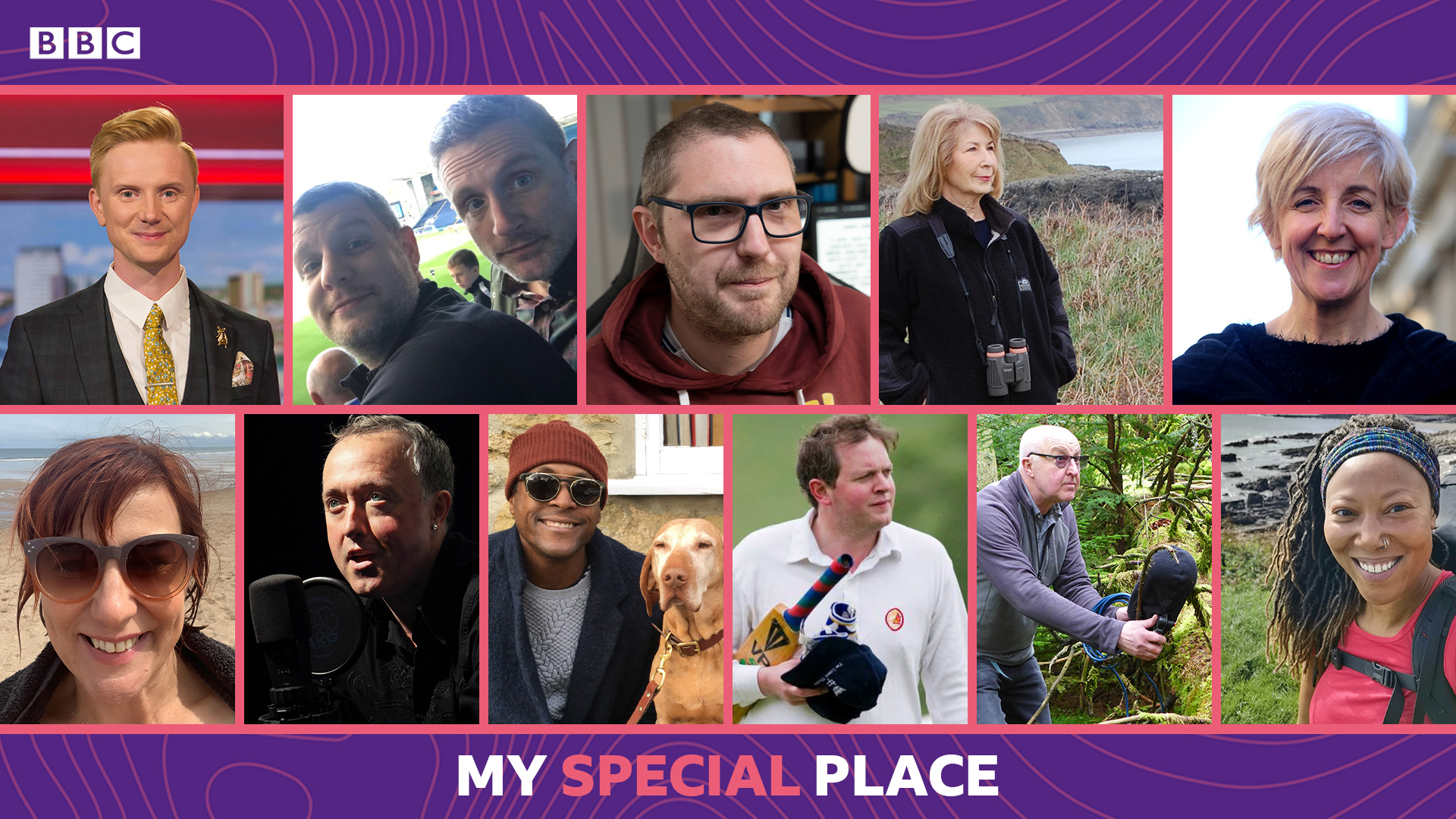 Voiceover artist Marcus Bentley, former Coronation Street actress Julie Hesmondhalgh and comedian Miles Jupp are taking part in a new podcast series for BBC Local Radio
'A Special Place' is a new series of eleven short podcasts produced by BBC England, available across local BBC radio and BBC Sound from 12th April 2021.
Recorded under lockdown conditions, Julie Hesmondhalgh recalls a working visit to the Royal Exchange theatre in Manchester, actor and comedian Miles Jupp goes back in time to a youthful trip to the old racecourse in Derby now the County Cricket Ground whilst voiceover artist Marcus Bentley transports us back to his booth in the Big Brother house.
Each episode will be five minutes long and will allow listeners to escape and explore the powerful sensations, sounds and feelings as each well-known personality reveals their much loved locations in the series.
Marcus Bentley the voice behind TV hit 'Big Brother' remembers the sanctuary of his sound booth at Elstree Studios. His distinctive voice became part of the show's signature style and he recalls the excitement of preparing to reveal the latest water-cooler moments in the house to the nation "I pick up my script and I start with Day 35 in the big brother house, 08.54 am and some of the house mates are having breakfast, when I'm delivering the lines I am the music, the tone, the way it's filmed – all the camera's whizzing around are all part of it. I am Jonny Rotten, belting it out sometimes and being subtle sometime."
Others taking part include the BBC's former Royal correspondent Jennie Bond, who takes a rocky ramble along part of the SW Coast Path, weatherman Owain Wyn Evans who walks to the rhythm of rain and wind along part of the Gower peninsula and BBC Radio Lancashire presenter Graham Liver recalls going to Ewood Park, home of Blackburn Rovers, with his father and brother.
Chris Burns, Head of Audio and Digital for BBC England said: "This new collection of short podcasts is a great way to show how – even in restricted times – our imaginations can fly off to our favourite places and these memories can keep us going.
"We hope that amongst the collection there's a variety of stories, offering something for everyone."