JACKfm's two-day fundraising Radiothon returns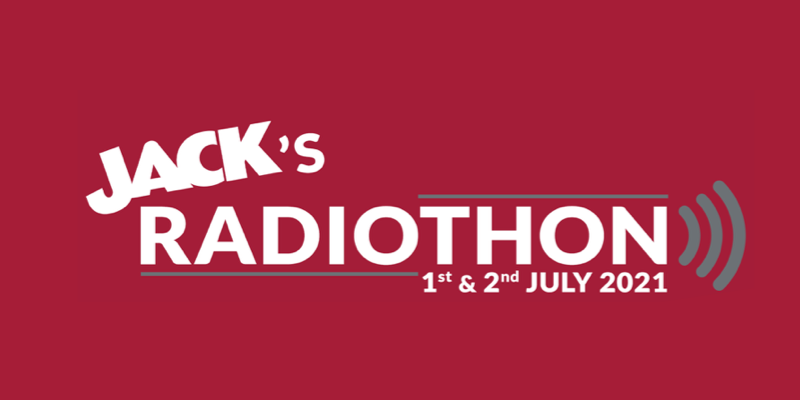 JACKfm's Radiothon is returning for 2021 supporting Ronald McDonald House Charities UK on the 1st and 2nd July.
For two days Oxfordshire's JACKfm, alongside sister radio stations JACK2 Hits and JACK3 Chill, will broadcast live from Ronald McDonald House Oxford for 12 hours a day.
By sharing the stories and journeys of parents who use the facilities, all three stations will help to raise awareness and funds for the Charity, which enables families to stay close by to their children in hospital.
This is the sixth year that JACKfm has launched its Radiothon campaign, which has previously supported charities including Sobell House, Helen & Douglas House and Homeless Oxfordshire, bringing in donations of more than £300,000 for the good causes.
In 2019, the JACKfm news team spent four months leading up to the Radiothon, which was in support of Homeless Oxfordshire, interviewing people who had been, or still were, sleeping rough.
The audio was both shocking and heartbreaking, but raised more than £15,000 for the charity, thanks to donations from hundreds of local residents and businesses.
Collectively with JACK2 Hits and JACK3 Chill, JACKfm is appealing for supporters for this year's Radiothon, which will see the stations remove all advertising for the two-day period, in order to focus fully on Ronald McDonald House Charities UK.
Supporters will benefit from exposure to 88,000 weekly Oxfordshire listeners in the build-up to and during the Radiothon, as well as become a part of a significant digital campaign to promote the initiative.
The Radiothon will see the JACK team broadcast live from Ronald McDonald House Oxford at the John Radcliffe Hospital (covid-restrictions allowing). The team will also set up a call centre to support donations being made to the Charity – whilst some members have also agreed to jump out of a plane to help to raise funds. The House accommodated 600 families in 2019, with the longest family stay requiring 428 nights and is currently running at a limited capacity to abide by Covid-19 restrictions.
Caroline O'Connor, Business Development and Brand Partnership Manager for JACK Media Oxfordshire, which owns JACKfm, JACK2 Hits and JACK3 Chill, said: "As a business that is both locally owned and locally operated, supporting others across the region is of particular importance for JACK Media Oxfordshire.
"The pandemic has created even greater challenges for so many people and charities, so we're pleased to be able to do something to help raise awareness – and hopefully some much-needed funds – for the great work undertaken by Ronald McDonald House Oxford."