New station Westway Radio to launch in Scotland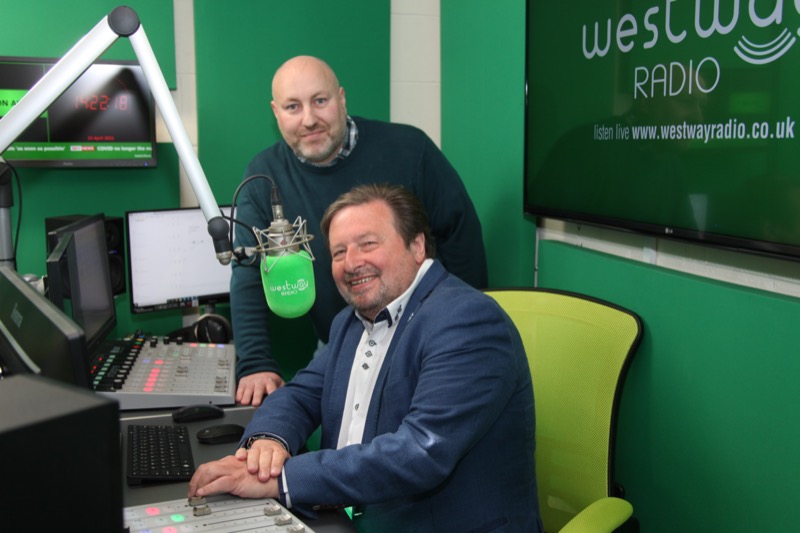 A new commercial radio station in Scotland aimed at audiences in Tayside and Fife is launching on May 2nd.
Westway Radio is the venture of Station Director, radio presenter Jason McCagh, working alongside launch director and veteran broadcaster Ally Ballingall (Ally Bally).
A six-figure investment to redevelop premises in Arbroath's Marketgate into a two-studio complex will see Westway radio turn the focus on local broadcasting.
Presenters signed up to spearhead the new venture include Ally Bally, Graeme Waggot, Richard Allan and Dave Price – all former station colleagues at Radio Tay/Bauer Media.
They will be joined by former colleague and news presenter Alison Chalmers (nee Norrie); ex-Real Radio and Scot FM's Dave Knight and country singer/songwriter Laura McGee.
Ally Bally explained why recruiting locally-based presenters would help strengthen the new 24/7 station's priorities. "These people know the area and are known in the area," he said. "Our former audiences tell us they miss the very real value of local radio and we're determined to give them the service they crave.
"We're giving Tayside radio back to the listeners," stressed Ally. "So many stations across the country have centralised or shifted focus from regional to national issues. Westway Radio will refocus on its area with local news, community updates, guests, debates, interaction and all the chat that people miss."
Ally says that after a lifetime in the broadcasting business he is eager and excited to embrace this new online platform.
"Westway Radio will join the growing number of online stations which have sprung up in recent years," he said. "Many have flourished because they cater to a public demand and we're confident our offering will attract an audience eager for a more relevant radio station for their area."
The new station, named after Arbroath's main thoroughfare, will go live at 10am on Sunday, May 2, and can be found at westwayradio.co.uk.
Photo: Jason McCagh (standing) and Ally Ballingall settle in at the new Westway Radio studios in Arbroath.