Podcast Day 24 partners with Podcast Movement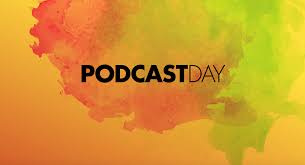 Podcast Movement is joining with Podcast Day 24 to promote the podcasting and audio industry.
Podcast Day 24 brings together speakers and podcasters from the podcast industry worldwide and Podcast Movement is a large community of podcasters.
Dan Franks, President of Podcast Movement said: "We've admired from afar what the teams behind Radiodays and the British Podcast Awards have been doing, so we are extremely excited to have the opportunity to work together in 2021.
"Podcasting is a medium that transcends geographical boundaries, and Podcast Day 24 is a perfect testament to that!"
Matt Deegan from the British Podcast Awards says: "Podcasters all around the world face similar opportunities and challenges, with Podcast Day 24 we're finding speakers and sessions that can inspire everyone involved in the sector. Podcast Movement have created an amazing series of events, we're excited to have their support and involvement in Podcast Day 24".
Peter Niegel, Radiodays Europe, Radiodays Asia and Podcast Day 24 said "There is something really happening in the podcast world right now and we, along with Podcast Movement are here to ensure that we are supporting the industry.
"Our shared goals mean this is a fantastic partnership giving podcasters around the world the opportunity to learn, connect and network throughout 2021, no matter where they are in the world and throughout the ongoing pandemic".
Speakers at Podcast Day 24 include Fearne Cotton and Dan Maudsely plus Tolani Shoneye, Audrey Indome, and Milena Sanchez – also known as The Receipts.
A call for speakers and sessions is currently online if you have a great story then get in touch – the organisers would love to hear from you.