Podcasting: Know your legal limits with Pods Up North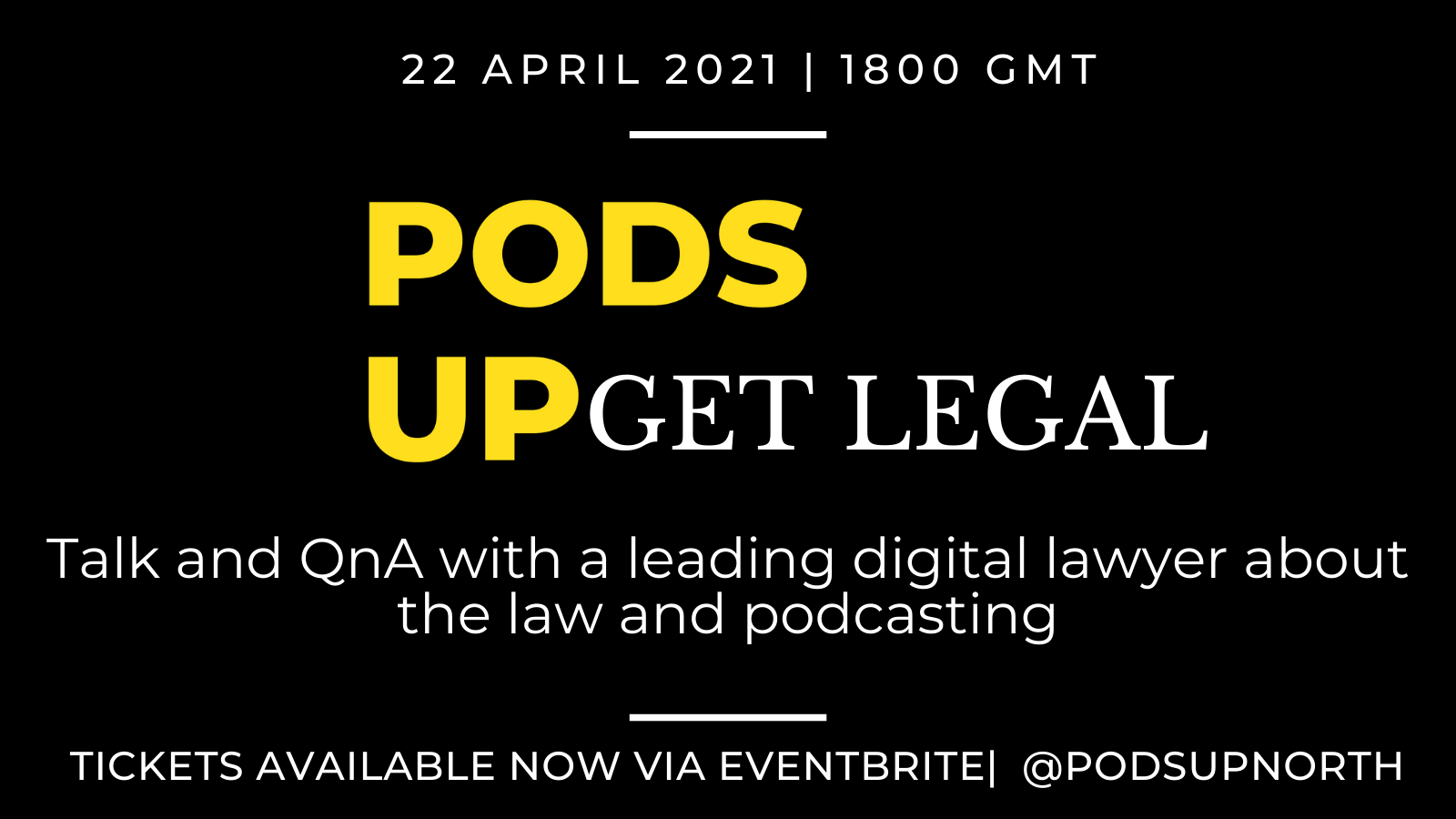 The Pods Up North event team is offering a legal online masterclass for podcasters.
Pods Up: Legal Up is on 22nd April 2021 at 1800 GMT and invites digital and media lawyer Cliff Fluet to talk about the legal implications and considerations when making a podcast.
The beauty of podcasting is that there are very little rules when it comes to making podcasts. However, it does not mean podcasters are above the law.
Cliff will delve into the most common queries when it comes to the law and making a podcast.
Such as protecting your ideas, responsibility, permissions, considering different laws across the world, ethics, insurance, using music and clips, fair usage, GDPR, freedom of speech, regulators and contracts.
Plus, they'll be a chance for you to ask your questions to Cliff and the team too.
Tickets and more details available here.