Capital Breakfast launches Roman's Monopoly Mission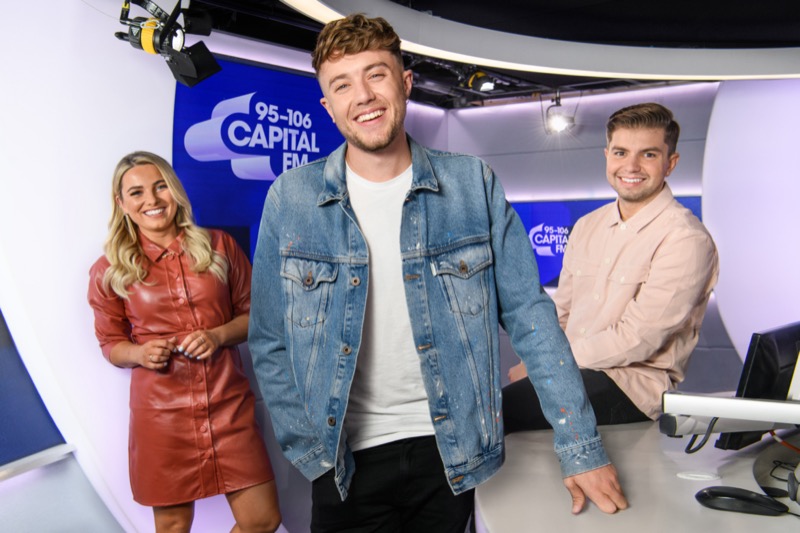 Capital has joined forces with Hasbro for a Monopoly themed breakfast show challenge centred on the board game's famous Community Chest in aid of Global's Make Some Noise.
Just announced today live on Capital Breakfast with Roman Kemp, Roman's Monopoly Mission will see Monopoly 'open up' its Community Chest to give back to communities most in need across the UK.
It follows the announcement earlier this year that Monopoly will be updating the Community Chest Cards from 2022 for the first time in its 85+ year history.
The Capital Breakfast presenter will take on five Monopoly-themed challenges at locations across London, alongside his co-hosts Sian Welby and Sonny Jay.
The challenge begins on Monday 17th May and with every successfully completed task, the Capital Breakfast team will receive a key. On the final day, (Friday 21st May) Roman, Sian and Sonny will collect a master key from Mr Monopoly himself to unlock Monopoly's Community Chest and secure £100,000 for Global's Make Some Noise.
Emma Bradley, Managing Director, Global's Make Some Noise, said: "The past year has created huge obstacles for disadvantaged people across the UK, leaving many people reliant on community led projects and local charities.
"We are so grateful for the support of such an iconic brand in Monopoly and of course, to the Capital Breakfast team for bringing this amazing challenge to life.
"Roman's Monopoly Mission will help Global's Make Some Noise to continue supporting small charities which improve people's lives. We can't wait to see the game unfold!"
Anne Leonhardi, Marketing Director North Europe at Hasbro, added: "We are excited to be partnering with Capital Breakfast to help communities nationwide. Global's Make Some Noise is an incredible charity, which delivers much needed support, awareness and funds to aid the well-being of communities up and down the UK. We hope that in an inevitable year of change, through the opening of the Community Chest, we can help give back and support those individuals and communities in need."
You can text ROMAN5 to 70766 to donate £5, to donate £10 text ROMAN10 to 70766, or visit or visit Romansmonopolymission.capitalfm.com to help support small charities across the UK.