Greatest Hits Radio arrives in London on 105.8 FM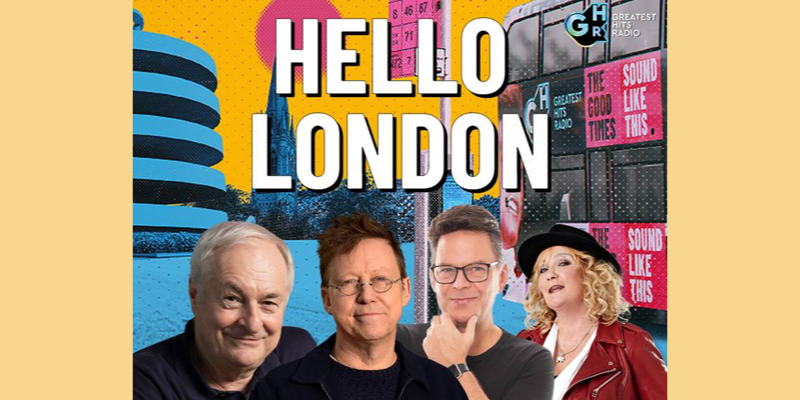 Greatest Hits Radio has replaced Absolute Radio on 105.8 FM in London.
The format flip and name change were approved by Ofcom earlier this year and will see Simon Ross on Breakfast across the capital city, Mark Goodier on mid-mornings, Debbie Mac in the afternoon and Simon Mayo on Drive.
The station marked the launch at 6am with a special audio montage sequence, before launching into David's Bowie's 'Let's Dance'. To celebrate across the week, presenter Debbie Mac will be asking London for their greatest hits, playing out requests on air.
Good luck messages have come in from artists including Nik Kershaw, Matt Goss, Gabrielle, Suggs, Will Young and Marti Pellow. Simon Mayo will welcome a London themed Confession to the show this week as well as having Suggs in for a chat, plus much more London-themed content.
Speaking about the launch Graham Bryce, Managing Director for the Hits Radio Brand Network told RadioToday: "Today marks an exciting new chapter for Greatest Hits Radio as we expand in the UK's biggest radio market. Launching on FM enables us to expand our reach in London while offering even more choice for listeners in London."
In honour of the launch, Greatest Hits Radio is asking listeners to vote for their favourite song of the 70s, 80s or 90s. The results will be compiled into a Top 500 countdown of most iconic songs from those decades, launching on Bank holiday Monday 31st May with the winner revealed on Friday 4th June.
Absolute Radio (previously known as Virgin Radio) has been broadcasting on 105.8 in London since April 1995 after a campaign to take the station national on FM failed, but succeeded in London.
It has been on AM since it launched in 1993 and will continue on AM and DAB in London.
In addition, Absolute Radio Country officially launched at 10am with Dolly Parton's big bit Jolene.