JACK starts new breakfast show across the group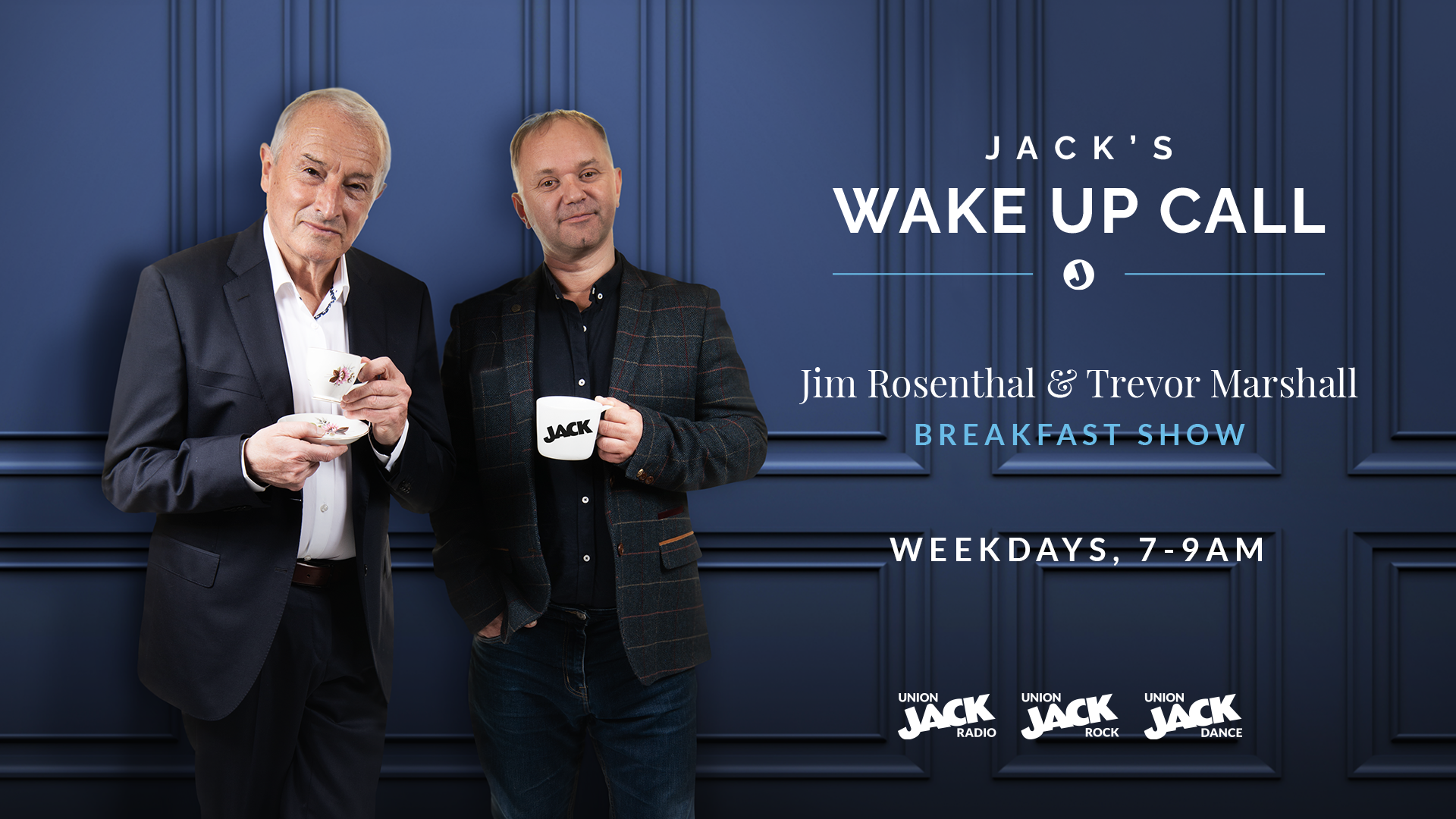 A new breakfast show hosted by Jim Rosenthal and Trevor Marshall is set to launch across all JACK branded radio stations in the UK.
Jim, who is also the voice of the station, will be on-air with established host Trevor from 7 till 9am from 10th May for JACK's Wake Up Call.
Adam English, who hosts The Full English on Union JACK radio, will move to 4-7pm every weekday on Union JACK radio, also from 10 May.
The breakfast programme will use smart technology to play different songs on each station, whilst keeping the content the same, similar to how Absolute Radio's decades stations operate during peak times.
Jim is best-known for his high-profile presenting and commentary roles in the world of sport. His many presenting accolades include eight FIFA World Cups, seven Rugby World Cups, two Olympic Games and more than 150 Formula One races. He has twice been named as Royal Television Society's Sports Presenter of the Year, and was the main anchor of ITV's BAFTA-winning coverage of the 2003 Rugby World Cup.
In 2019, Rosenthal took over the role as the main 'voice' of the JACK Radio portfolio, following the death of Paul Darrow, who had previously provided the voice.
Speaking of his new role, Jim said: "Morning radio is an essential way to start the day for so many, so I'm excited to break new ground with a breakfast show that will be broadcast across six different radio stations, reaching almost half a million listeners. I started my broadcasting career in radio and I'm looking forward to making my return alongside my talented co-host Trevor Marshall."
The JACK Breakfast Show will be heard across the three national Union JACK stations – Union JACK radio, Union JACK Rock and Union JACK Dance; as well as on the Group's three Oxfordshire stations, JACKfm – where Trevor Marshall is the current presenter of JACK's Morning Glory.
Ian Walker, CEO of the JACK Radio Group, added: "Despite the challenges that the last 12 months have presented, radio has boomed, becoming the medium of choice for people seeking a connection. Although RAJAR hasn't been available to allow us to officially measure our audience, we have absolute confidence in our audio proposition and have seen record streaming figures across the JACK Radio Group.
"Jim is one of the best broadcasters in the country and offers a great blend of wit and personality that really resonates with our listeners. The launch of JACK's Wake Up Call is another big development in the audio offering that we are delivering to audiences nationwide."
JACK's Wake up Call | Union JACK – Union JACK Radio https://t.co/mS8BWlhtnK

— Jim Rosenthal (@rosenthal_jim) May 4, 2021