MP John Whittingdale visits Gateway 97.8 radio station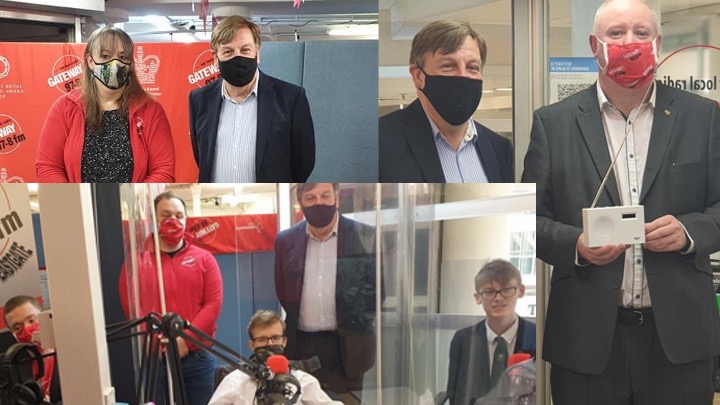 The Rt Hon John Whittingdale OBE MP, Minister of State for Media and Data has paid a visit to Gateway 97.8 to hear about recent projects.
He congratulated Danny Lawrence and the Radio Hub on its successful On the Radio project, distributing 15,000 radios across the UK.
Mr Whittingdale was taken on a guided tour of the station by some of the youngre Radio Club members, who told the minister what Gateway 97.8 means to them.
The Minister said: "I was delighted to hear about the success of your 'On The Radio' project – a fantastic initiative, which I'm sure will have brought a great deal of pleasure to many listeners across the UK during these difficult times. Keep up the good work!
Martin Steers – UK Community Radio Network, said: "Danny's project has been an inspiration for many stations across the UK, and a discussion point at our regular manager meetings as to how to get funding, and who to work with to make sure these radios go to those who need them the most.
"For those who are lonely and isolated, especially over the past 12 months, it's well known that radio is a great companion, and local radio helps people feel connected in their local area.
"The project started whilst Danny was chair of the CMA and we congratulate him and the many stations who took part in this great project."