Voices revealed for Mental Health Minute 2021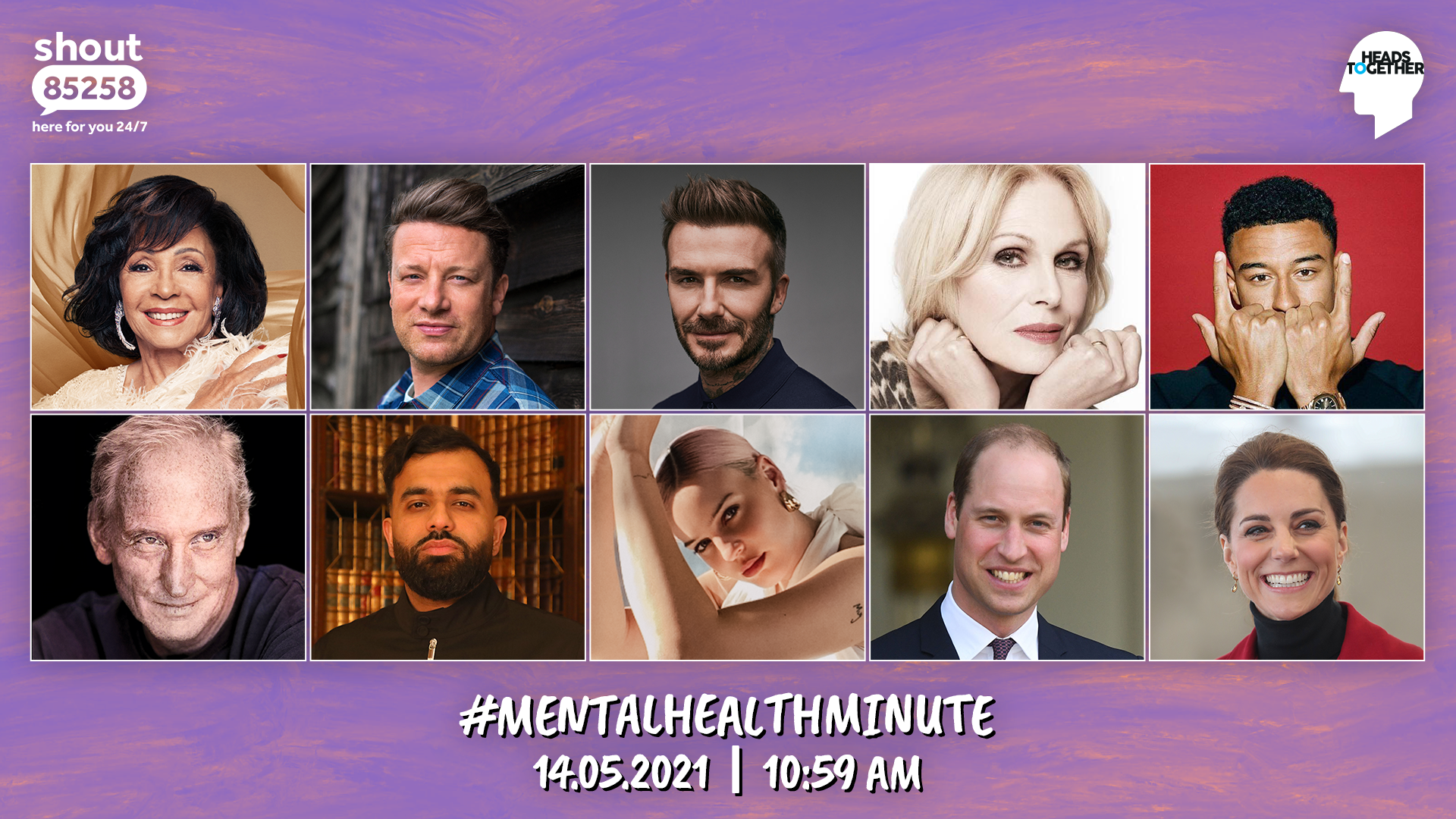 The Duke and Duchess of Cambridge will lead the voices taking part in this year's Mental Health Minute, scheduled for 10.59am Friday.
David Beckham, Dame Shirley Bassey, Joanna Lumley and more voice this important message to encourage people to keep the conversation on mental health going.
Played out across over 500 stations during Mental Health Awareness Week, the message is in support of Shout 85258 – the UK's first 24/7 text messaging service, researched and delivered by The Royal Foundation as a legacy of the Heads Together campaign.
For the fourth year in a row, over 500 stations – including BBC, commercial and community stations around the UK, will reach over 20 million listeners with the message, which will encourage everyone to keep the conversation on mental health going.
Delivered by Radiocentre and Somethin' Else, the Mental Health Minute is created in partnership with The Royal Foundation of The Duke and Duchess of Cambridge.
Featuring in the 2021 Mental Health Minute are:
Anne Marie
Charles Dance
Dame Shirley Bassey
David Beckham
Hussain Manawer
Jamie Oliver
Jesse Lingard
Joanna Lumley
The Duke of Cambridge
The Duchess of Cambridge
The script has been written by poet, writer, and mental health activist, Hussain Manawer, who has been a long-time supporter of both Shout 85258 and the mental health campaigns Heads Together and Heads Up, run by The Royal Foundation.
Siobhan Kenny, Chief Executive of Radiocentre said: "Thanks to all the amazing contributors, to radio stations across the UK and to The Royal Foundation for once again joining forces to highlight radio's unique ability to be both intimate yet part of a much bigger collective.
"As radio has proved its immense value to millions of listeners during the pandemic, this message is even more timely in this its fourth year."
Steve Ackerman, Chief Content Officer at Somethin' Else, the UK's largest independent podcast and audio producer who have produced the Mental Health Minute for a number of years said: "At a time when mental well-being is more important than ever, we're delighted to work again with The Royal Foundation and Radiocentre to harness the power of audio and social media to deliver another Mental Health Minute, which has now become a key part of the radio calendar".
Grab the audio by emailing George Butler at george.butler@radiocentre.org, or for any community stations wanting to take part, contact Bill Best at bill.best@commedia.org.uk.