Anna Foster announces departure from BBC Radio 5 Live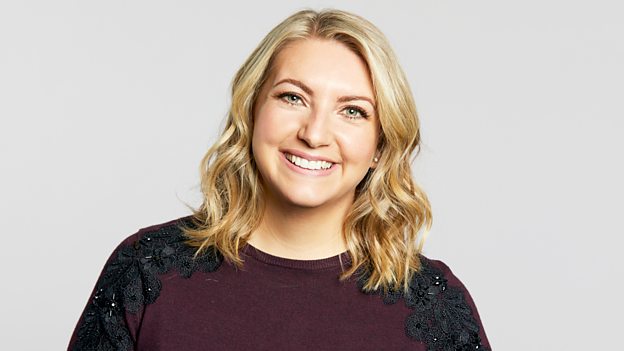 BBC Radio 5 Live Drive co-host Anna Foster is leaving the station to take up a new job in Beirut.
Anna will depart 5 Live after a decade on Drive to become the BBC's Middle East correspondent.
A replacement has not yet been announced but the corporation says one will be in the near future.
The move shakes up the station's schedule, as Nicky Campbell is leaving Breakfast to host a new mid-morning show soon.
In a post on social media, Anna said: "16 years after I first arrived it's time to do something new. So, for now, I'm leaving 5 Live. But it's for a job I've long wanted to do, BBC Middle East correspondent, based in Beirut. It's a region I love and I can't wait to tell its stories across BBC News.
"I'm bloody lucky to have presented Drive for a decade, working with wonderful people, covering huge stories that shaped our lives.
Tony Livesey, Anna Stewart, and the team are standout. And most of all I'll miss our magnificent listeners who make it worthwhile every day. Thank you."
A BBC spokesperson told RadioToday: "We wish Anna every success in her new role, this is a dream job for her, and would like to thank Anna for all she has done as both a presenter and reporter at 5 Live. She's has helped our listeners through this awful last year and she will be truly missed.
"We'll announce a new Drive co-presenter to work alongside Tony in due course."
Anna started her BBC career at BBC Radio Cleveland as a reporter before going on to host Drive at the station. She also worked as a regional reporter for 5 Live and Newsbeat.
16 years after I first arrived it's time to do something new. So, for now, I'm leaving @bbc5live. But it's for a job I've long wanted to do, BBC Middle East correspondent, based in Beirut. It's a region I love and I can't wait to tell its stories across @BBCNews. pic.twitter.com/aiWFjRC9QC

— Anna Foster (@annaefoster) June 24, 2021
I'm bloody lucky to have presented Drive for a decade, working with wonderful people, covering huge stories that shaped our lives. @tonylivesey, @annalstew and the team are standout. And most of all I'll miss our magnificent listeners who make it worthwhile every day. Thank you. pic.twitter.com/kaHesQjxll

— Anna Foster (@annaefoster) June 24, 2021
And I can't thank enough the people who've been so generous with their time and advice. @martinpatience, who's done the job magnificently and will be a tough act to follow. Amazing @DebsR, and @sommervilletv, @leedurant, @BowenBBC, @yeh1a, @BBCNawal @tombateman. The best.

— Anna Foster (@annaefoster) June 24, 2021