Bauer extends its Kickstart scheme for young people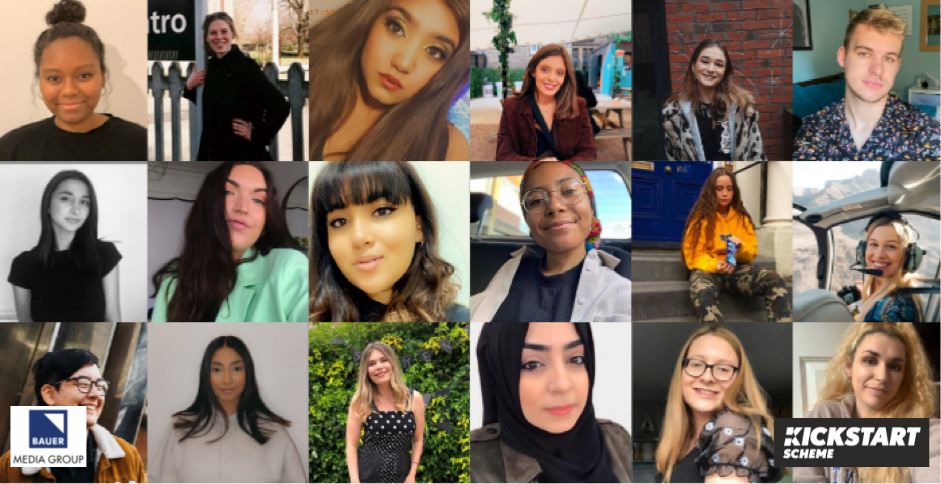 Bauer Media UK is to extend its Kickstart scheme and offer 20 additional young people who are interested in media the opportunity to work across Bauer's brand portfolio.
Having signed up to the government's Kickstart scheme in 2020, Bauer has already provided routes into the media industry for 42 young people over the last six months.
Eleven of those have also secured full-time roles at Bauer in areas such as content writing, content optimisation and HR.
Bauer is now inviting eligible applicants that are curious about a career in media to apply for one of 20 additional six-month paid placements on offer. With no formal qualifications or experience needed to apply, the placements will offer experience across core areas of the industry, including broadcasting, journalism, communications, sales and marketing.
This opportunity, in particular, focuses on opportunities within the Hits Radio Brand Network radio stations and publications including Grazia, Empire, Heat, Closer and more.
Bauer Media's training division, Bauer Academy which runs the programme is also offering Kickstarters interested in Digital News the opportunity to apply for an L3 Apprenticeship within the business following their 6-month Kickstart placement. This would then guarantee them over 18-months employment with Bauer.
Dee Ford, Managing Director UK Audio, said: "At Bauer we understand that the more diverse we are, the more creative we are, and that's exactly why schemes such as Kickstart – which allow us to welcome an even greater pool of young talent – are so fantastic. A great success already, we're delighted to be able to extend the opportunity to even more budding workers looking for their first role in media, and we look forward to learning from them in turn."
Applicants can find more information and ways to apply at the Bauer Media Careers Hub.