DJ NAVOS joins Capital Liverpool for a local residency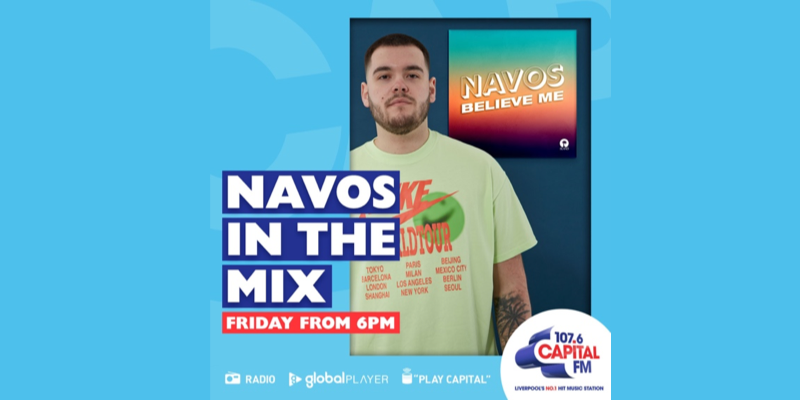 Rainford DJ NAVOS is joining Global to host a show on Capital Liverpool every Friday in June for a special guest mix residency.
Liverpudlian DJ and producer NAVOS will be going into the mix, starting Friday 18th June ahead of the England vs Scotland game.
The 21-year-old from Rainford, Liverpool, climbed The Official Big Top 40 chart earlier this year with 'Believe Me'.
NAVOS will be joining Capital Liverpool Drive presenters Graeme Smith and Dylan Evans, Fridays from 6pm, kicking off the weekend before The All-New Capital Weekender with MistaJam at 7pm -10pm.
NAVOS said: "I can't wait to get the weekend going on Capital Liverpool! The summer is here and every Scouser knows how to have a good time, so I'm excited to get involved on Fridays!"